2022 NASCAR Chilly Willy at Tucson Speedway
Chilly Willy 150 More Than A Race With A Cool Name
Chilly Willy 150 More Than A Race With A Cool Name
The 9th Annual Chilly Willy 150 Super Late Model race will be held this weekend at Tucson Speedway.
Jan 20, 2022
by Brandon Paul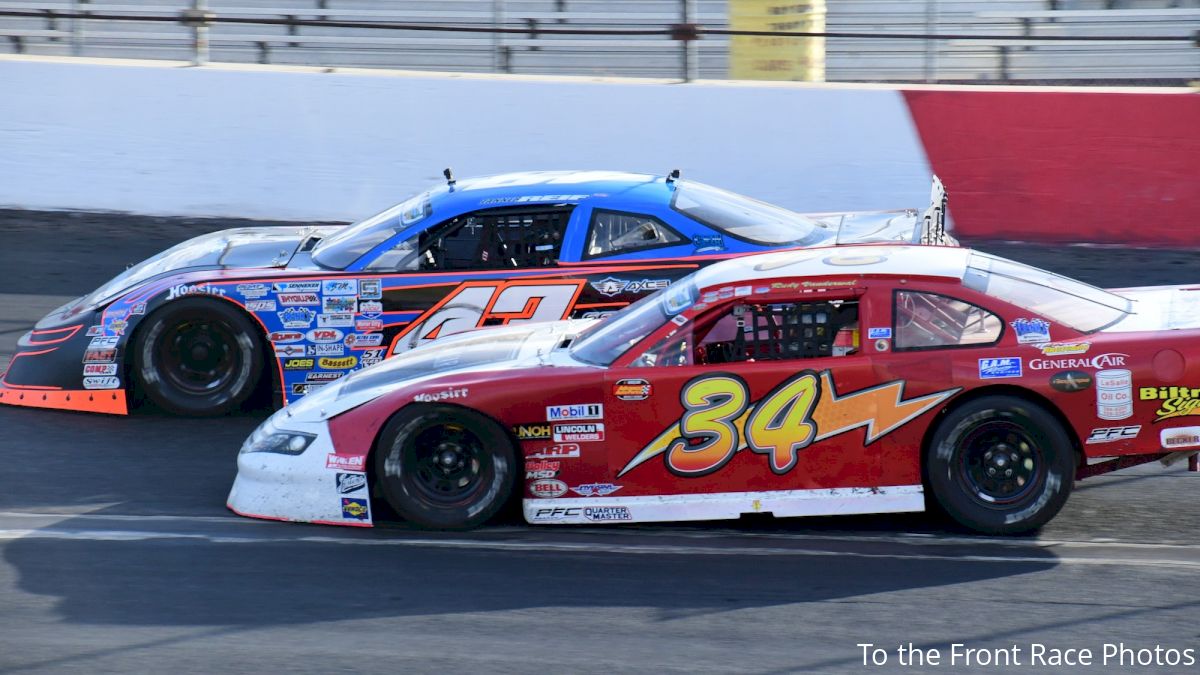 The rumble of 30-plus Super Late Models will take over the Arizona desert this weekend when Tucson Speedway hosts the 9th Annual Chilly Willy 150. Since the inception of the race in 2014, the race has gained prestige and become one of the first major pavement Super Late Model races of the year.
Track Info
Tucson Speedway is a 0.375-mile NASCAR Home Track located 20 miles southeast of downtown Tucson, Arizona.
Who's Racing?
Currently, 31 drivers from 12 states and the Canadian province of British Columbia are entered for the $10,000-to-win event. Despite the race being known mostly as a west coast race, drivers will be making the trip to Arizona from as far away as Illinois, Minnesota and North Carolina.
In eight previous editions of the Chilly Willy 150, there has not been a repeat winner. The only former race winner entered for this year's event is 2014 winner Dustin Ash.
Other drivers planning to compete this weekend include defending Tucson Speedway track champion Brett Yackey, 2021 SRL Southwest Tour Rookie of the Year Buddy Shepherd and former ARCA Menards Series West winner Kody Vanderwal.
Tyler Tanner, a Washington native who now resides in North Carolina, will also make the trip west seeking revenge. Tanner led the majority of last year's race before giving the lead up late to eventual winner Christian McGhee.
Minnesota will be represented by a pair of drivers with Tristan Swanson and Aaron Marthaler making the trip, while Illinois will be represented by Kami York.
Who's Won The Chilly Willy?
Former winners of the Chilly Willy 150 include: Dustin Ash (2014), Tayler Riddle (2015), Chuck Wares (2016), Owen Riddle (2017), Chris Eggleston (2018), Michael Scott (2019), Preston Peltier (2020) and Christian McGhee (2021).
What's On Tap?
Racing at the Chilly Willy 150 begins Friday night with a 50-lap Super Late Model feature on tap. Qualifying will take place Saturday with time trials and qualifying duals setting the field for Sunday's 150-lap main event.
In addition to Super Late Models, more than 40 Legend Cars will also be in action all three nights.
How To Watch
For the first time ever, the Chilly Willy 150 will be streamed live to a worldwide audience on FloRacing. If you're not already a FloRacing subscriber, join today to enjoy over 1,800 live racing events in 2022.