2022 Wild West Shootout
Superlatives From The 2022 Wild West Shootout
Superlatives From The 2022 Wild West Shootout
Superlatives from the Wild West Shootout presented by O'Reilly Auto Parts at Vado Speedway Park.
Jan 18, 2022
by Kevin Kovac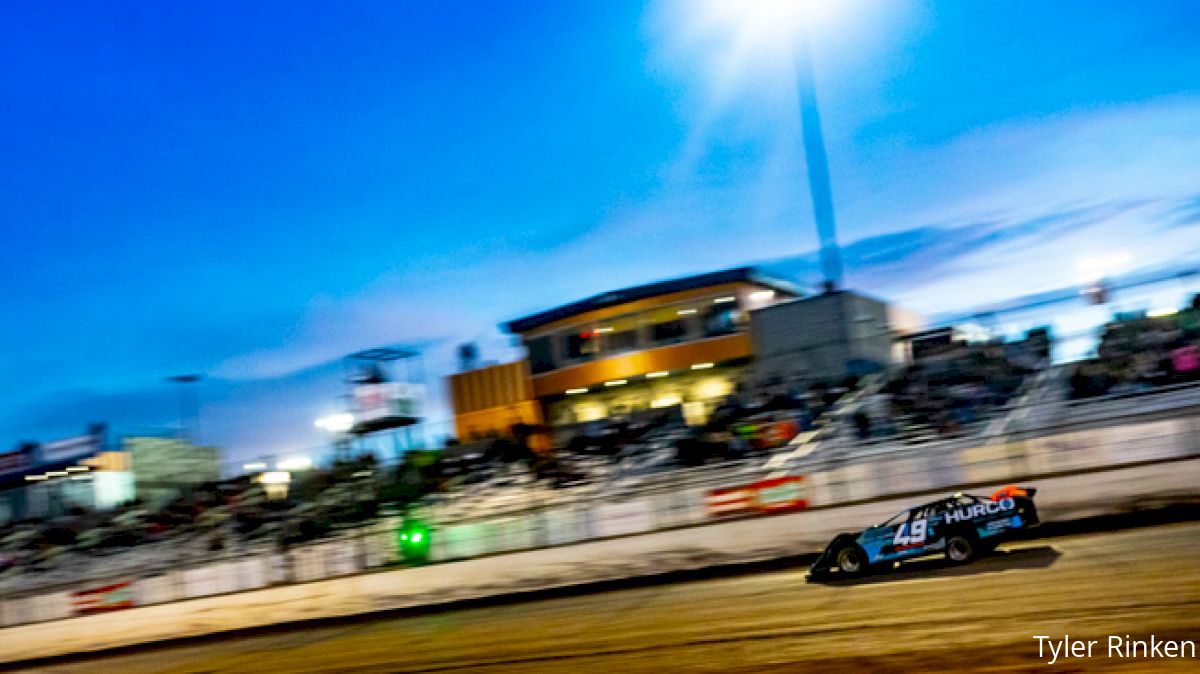 VADO, N.M. — Recapping the 16th annual Wild West Shootout presented by O'Reilly Auto Parts with a list of superlatives from the six Super Late programs that were contested at Vado Speedway Park (complete Wild West Shootout coverage):
Best driver: Mike Marlar of Winfield, Tenn., the lone driver to never finish outside the top five en route to claiming the Wild West Shootout points crown for the second time in his career. (He previously won the title in 2018 at Arizona Speedway outside Phoenix.) The 43-year-old driver closed the week with back-to-back victories — earning $5,000 on Saturday and $25,000 in Sunday's Rio Grande Waste Service presented by Shaw Trucking 50 — after beginning the miniseries with consecutive finishes of third, fourth, second and fifth.
Best starter: Brandon Sheppard of New Berlin, Ill., burst out of the starting gate, sweeping the WWS's opening weekend 40-lappers on Jan. 8-9 in his family-owned No. B5. The $5,000 victories raised the possibility of the 28-year-old driver pocketing the event's bonus money — $300,000 for six wins, $100,000 for five and $25,000 for fourth — but he didn't challenge for another checkered flag, closing the week with finishes of fifth, 13th, 12th and 13th.
Best homecoming: Racing at the track just 15 minutes east of his native Las Cruces, N.M., Garrett Alberson earned an emotional — and dramatic — first-ever WWS victory in Wednesday's 30-lapper. Alberson, who nows lives in Dubuque, Iowa, and races full-time for the Illinois-based Roberts Motorsports team, was thrilled with his breakthrough performance. "I could not have scripted it any better, to do it in front of my hometown," said Alberson, whose strong week also finishes of second (Saturday) and third (Jan. 9 after leading much of the race) and three overall fast-time honors.
Biggest highlight maker: Tyler Erb of New Waverly, Texas, was involved in some of the week's most memorable moments as he tallied one victory (Wednesday's 30-lapper), four top-five finishes and no placing worse than 11th. Alongside his triumph, the 25-year-old Best Performance Motorsports driver also fell just short of winning Jan. 9's thriller (his last-lap bid to overtake Brandon Sheppard was thwarted by Sheppard's deft crossover move off turn four) and in Sunday's finale he spun out of a battle for third with nine laps remaining in a tangle with Ricky Weiss of Headingley, Manitoba.
Best non-winning driver: Earl Pearson Jr. of Jacksonville, Fla., piloted Californian Jason Papich's machine to a pair of runner-up finishes (Frida and Sunday) among his five top-five runs. His only blemish was a 20th-place result in Jan. 9's feature.
Most surprising non-winners: Ricky Weiss and Bobby Pierce of Oakwood, Ill. Weiss, who won a World of Outlaws Morton Buildings Late Model Series feature at Vado in January 2020, was solid but just off the lead pace as he registered finishes of sixth, seventh, seventh, seventh, fourth and 12th; Pierce placed second in Jan. 8's opener (after being overtaken for the lead by Sheppard), grabbed a third-place finish in Friday's headliner and never finished outside the top 10, but he went winless in WWS action for the third consecutive year.
Best feature: Jan. 9's 40-lap feature, which boasted four leaders with eventual winner Brandon Sheppard trading late-race sliders with Tyler Erb and Garrett Alberson right up to the final turn. Alberson led the majority of the distance, but Sheppard came on late and pulled a nifty crossover move off turn four with the checkered flag flying to stave off Erb's attempt at a Hail Mary slider. Both competitors and observers were hailing the DirtonDirt.com Race of the Year candidate as soon as it concluded.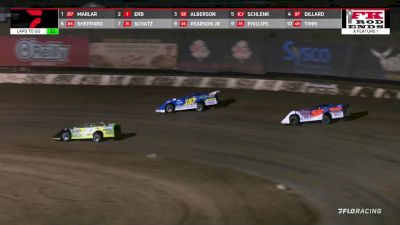 Unlock this video, live events, and more with a subscription!
Get Started
Already a subscriber? Log In
VIDEO: Watch highlights from the thrilling Wild West Shootout feature on January 9.
Best save: On his way to winning Jan. 9's headliner, Sheppard was nearly eliminated on lap five when Ricky Weiss slowed directly in front of him with a cut left-rear tire. "I don't even know I got out of that honestly," Sheppard said of the hairy moment in which he slid sideways on the inside of turns one and two — and bounced over the track's insider marker tires — to avoid Weiss's machine.
Most controversial moment: Rounding the final set of corners in Wednesday's 30-lap feature, Bobby Pierce and Mike Marlar came together as Pierce attempted to pull off a dramatic last-circuit victory. Marlar maintained control but fell to a runner-up finish because his lost momentum allowed Garrett Alberson to overtake him while Pierce executed a 360-degree spin and tumbled to sixth in the finishing order. Both drivers generally spoke of the incident as the product of a battle for the win in which neither was willing to give an inch, but Marlar expressed frustration that Pierce's immediate postrace reaction was to flip him off.
Closest finish: Alberson's dramatic victory in Wednesday's feature. Charging off the outside of turn four after Mike Marlar and Bobby Pierce tangled, Alberson beat Marlar to the finish line by 0.101 of a second.
Best field: The events Jan. 9 and last Friday produced miniseries-high turnouts of 34 Super Late Models. Overall the WWS drew an average car count of 31.5, down substantially from 2021's massive average of 57.5 cars at the now-closed Arizona Speedway.
Fastest qualifier: With his WWS-best qualifying lap of 13.942 seconds on Saturday, Ricky Weiss won the Rio Grande Waste Services Shock the Clock Challenge to collect a $1,000 bonus.
Biggest head turner: Jake Timm of Winona, Minn., garnered attention when he steered his father Bob's new Longhorn Chassis to a fifth-place finish in Jan. 9's feature, but that was just a precursor to his upset bid in Sunday's 50-lap finale. The 25-year-old Late Model upstart started from the pole position and led the race's first 40 laps before ceding the top spot to Marlar and settling for a third-place finish.
Most disappointing departure: Returning to the track where he scored a $15,000 World of Outlaws Morton Buildings Late Model Series victory in January 2020, Cade Dillard of Robeline, La., had high hopes as he debuted a new Black Diamond Late Model and a self-built open-wheel modified. But his visit ended after the opening weekend because he tested positive for Covid-19, forcing a premature trip home.
Worst trip: Dustin Knight of Central Point, Ore., missed Jan. 8's opening-night action because his trailer came unhitched on the highway near Phoenix and hit into the back of his toter. No one was injured and the damage to his hauler wasn't severe, but his fortunes turned worse when he finally hit the track during Jan. 9's hot lap-time trial session. His car bicycled into turn one, came down on all four wheels, hit the outside wall head-on and flipped onto its roof; he escaped injury but his car sustained heavy damage, ending his week.
Best C.J. Rayburn tribute: Rusty Schlenk of McClure, Ohio, entered the WWS with his self-designed Domination Race Car sporting a simple blue-and-white wrap and the No. CJ1 to honor Hall of Fame chassis builder C.J. Rayburn, who died on New Year's Day at the age of 81. Schlenk, who considered Rayburn one of his racing heroes, drove the legend's house car and uses the swingarm rear suspension that was Rayburn's true love, included a list of "Rayburnisms" — notable quotes the Hoosier uttered — on the car's roof.
Best C.J. Rayburn tribute II: Saturday's program included a pace lap with Schlenk leading the pack in memory of Rayburn and an emotional triumph for Mike Marlar, who was close to Rayburn and raced with a small "C.J." inside his No. 157.
Most Improved Driver: Thomas Hunziker, a Switzerland-born driver who now lives in Bend, Ore., and a WWS mainstay since 2017, had never qualified for a feature in his five years of action in the miniseries at Arizona Speedway outside Phoenix. But he broke through when he cracked the feature lineup for Jan. 8's opener and went on to start every A-main but the finale, tallying a best finish of 13th on Jan. 9.
Most unexpected entrant: Austin Kirkpatrick, a native of Ocala, Fla., who now lives in Concord, N.C., and runs a limited scheduled in his self-designed AK Race Car, competed in the opening weekend events driving a Longhorn machine normally piloted by Mercedes Abercrombie of Deming, N.M. Kirkpatrick became acquainted with Mercedes's husband, Bob, last fall through Facebook messaging and accepted an offer to compete in a couple WWS events.
Busiest traveler: World of Outlaws Sprint Car star Donny Schatz of Fargo, N.D., shuttled between Vado and the Chili Bowl Midget Nationals in Tulsa, Okla., throughout the week, bridging the 800-mile gap between the venues in his personal plane. He registered finishes of 10th (Jan. 8 and on Wednesday) and 11th (Jan. 9) before turning his Late Model's seat over to Tyler Peterson of Hickson, N.D., for Friday's action.
Strangest moment: Clayton Holland of Forney, Texas, won Jan. 9's Pro Power Dash for non-qualifiers without turning a lap. When he was the only driver who remained on the track after the B-mains, he was declared the winner and brought to victory lane for photos. He declined the $1,000 top prize to take the last starting spot in the feature; he was left with a $500 check after he was eliminated with nosepiece damage — again without completing an official lap — in a backstretch tangle before the initial green flag flew.
Closest call: Stormy Scott of Las Cruces, N.M., narrowly avoided flipping his No. 2s during heat action on Jan. 9 when it bicycled onto two wheels entering turn one. A hard return to earth, however, left Smith's car with a variety of suspension damage, prompting him to scratch from the remainder of the night's action.
Loneliest traveler: Terry Carter of Fort Saskatchewan, Alberta, made a 1,900-mile haul to Vado entirely by himself in his modest hauler. But while he had no crew members join him, he received help in the pit area from several drivers, including Tyler Erb, and qualified for four of the six events with a best finish of 16th in Wednesday's feature.
Most excited attendee: WWS co-announcer Dustin Jarrett, who hit a race-chasing personal milestone as Vado became the 300th track where he's seen a race.