2022 Lucas Oil Tulsa Shootout
Why One Of NASCAR's Most Popular Drivers Races Dirt
Why One Of NASCAR's Most Popular Drivers Races Dirt
NASCAR Camping World Truck Series driver Hailie Deegan is preparing to have fun in her Lucas Oil Tulsa Shootout debut.
Dec 20, 2021
by Brandon Paul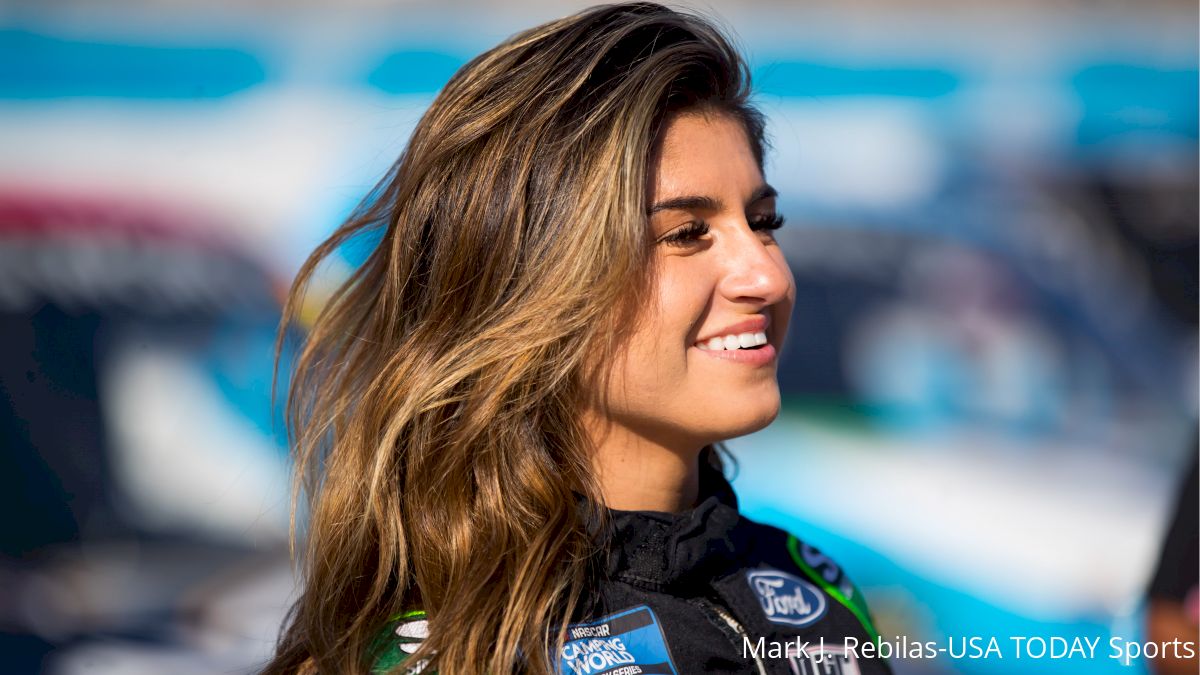 One year ago, Hailie Deegan made the trip to Tulsa, Oklahoma to watch her boyfriend Chase Cabre compete in the Lucas Oil Tulsa Shootout. That trip was enough to make her realize she would much rather be competing on the race track than watching the "Mecca of Micros" from the grandstands.
Fast forward to December 2021 and Deegan is set to make her Tulsa Shootout debut in the Winged A-Class, Stock Non-Wing and Non-Wing Outlaw divisions.
"The first time I had ever been to Tulsa was last year for my boyfriend's race at the Shootout," Deegan said in an interview with FloRacing. "I was there and it's weird as a racer going to a race and not actually racing. It honestly killed me inside. I was like, 'I am dying right now. I can't sit here in the stands and watch.' I feel like this is going to be a lot more fun after watching and learning the ropes last year."
Racing Micro Sprints is a new challenge for Deegan, who was recently voted most popular driver in the NASCAR Camping World Truck Series. It's a challenge that she's having a lot of fun with, while also learning new skills behind the wheel of a race car.
"It was mostly because my boyfriend Chase raced Micros and that's how I got familiar with it and started taking an interest in it," she said. "I just really started watching the races more and I started liking the racing. It seemed like fun racing and a fun thing to do. It's definitely a little more cost effective than NASCAR racing, so it makes for great practice and I really do enjoy it. I have a lot of fun with it."
Having fun is a key component when it comes to why Deegan has decided to dabble in Micro Sprints when her busy schedule allows. For an 18-year-old viewed as one of NASCAR's top prospects, racing in events like the Tulsa Shootout provides relief from what can at times become a stressful climb up the racing ladder.
"There's a lot of things when it comes to racing in my life that there's a lot of pressure, and I feel like this is one thing where there really is no pressure," Deegan said. "It's my car, my team and I'm really just going out there having fun while also trying to be competitive and seeing it as a new challenge."
Racing a Micro Sprint is much different than anything Deegan has piloted previously during her career, which began with off-road racing before making the jump to ARCA stock cars and eventually the NASCAR Camping World Truck Series.
Still, she believes there are skills she can learn in a Micro Sprint that will help her become a better race car driver at all levels.
"It's very different but I still feel like it's a type of racing where you have to be very disciplined and you have to be very disciplined on the truck side," Deegan stated. "I'm a true believer in that if you're good at multiple types of racing, it's just going to make you a better racer overall. Trying to go over here on the Micro side and be good in those things, that's a goal of mine and a new challenge of mine that I enjoy a lot."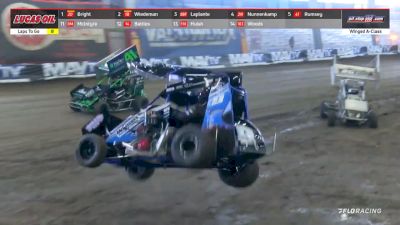 VIDEO: Watch thrills and spills from last year's Lucas Oil Tulsa Shootout on FloRacing.
Adding to the challenge of racing a Micro Sprint is the fact that Deegan is also now a team owner. When she climbs aboard her car at the Tulsa Shootout, she will do so with appreciation knowing that she's put her own money and time into preparing the car.
"Having my own shop in Mooresville and actually having my UTVs, pit bikes, I run my merchandise out of here, YouTube channel, everything. So, having the Micro here too is a lot of fun. It's definitely different when you have to run your own team and you realize how much stuff you have to buy to be prepared when you're not just showing up with your helmet and racing."
Of course, Deegan isn't a one-woman band. In addition to receiving help from Hyper Racing and other supporters, she leans heavily on Cabre for advice when it comes to racing Micro Sprints. Cabre is a former ARCA Menards Series East winner who has also won Micro Sprint races at Millbridge Speedway in Salisbury, North Carolina.
"It's him," Deegan said when asked who she has leaned on for advice. "Hyper has helped us out a ton, so I'm super thankful for that. But he's the one day-to-day that I watch footage with, he's obviously at the track and he's more like a crew chief and driver coach when it comes to the Micros. We'll test at Millbridge, we tested a lot at Millbridge this past month, and he'll be out there taking times, changing the setup and doing things trying to get better."
As she prepares for her Tulsa Shootout debut, Deegan knows what she's up against. This isn't a race that a driver expects to win in their first attempt, especially a driver who is still relatively new to the division.
After watching the competition from the grandstands a year ago, she knows that simply qualifying for one of the A-Main features will be a feat in itself.
"There are going to be so many people there and so many competitive people. I know for Chase, someone who won all the time at Millbridge and dominated there, when he goes to Tulsa it's still hard to make the A-Main. That is a victory making the A-Main. It's a big challenge and a very hard thing to do with that many people entering. If I got lucky in one class and made the A-Main I'd be super happy. I'd be happy with a B-Main, too.
"I just want to go out there, really gain experience and just have fun with it."
There's that word again: fun.
It's all about fun, and that's why Hailie Deegan is racing the Lucas Oil Tulsa Shootout.