2021 Castrol® Gateway Dirt Nationals
A Look At The Gateway Dirt Nationals Modified Roster
A Look At The Gateway Dirt Nationals Modified Roster
Open Wheel Modifieds will compete in preliminary night action Thursday and Friday to set the stage for Saturday's Gateway Dirt Nationals main event.
Nov 29, 2021
by Brandon Paul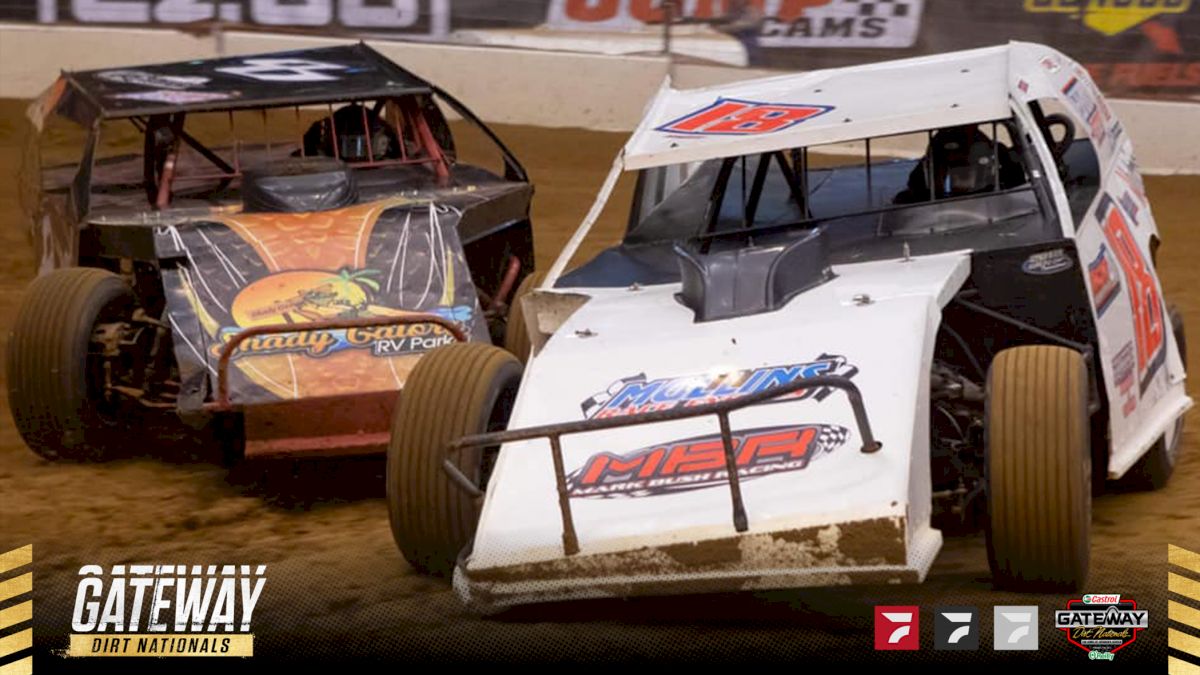 Racing on a purpose-built race track inside The Dome at America's Center is an experience unlike any other. This week, over 50 Open Wheel Modified drivers will experience that thrill when they participate in the Castrol Gateway Dirt Nationals presented by O'Reilly Auto Parts.
Since the inaugural Gateway Dirt Nationals in 2016, the Open Wheel Modified division has been a mainstay at the event. The division has produced many exciting moments, including a last-lap pass for the win in 2019.
This time around, Open Wheel Modifieds will be participating in 20-lap, $3,000-to-win preliminary races on Thursday and Friday night. Those races will set the stage for a 30-lap, $10,000-to-win main event on Saturday evening.
Earlier this month, event officials released the preliminary night rosters for Thursday and Friday nights events. A total of 51 drivers are on the roster, with 26 racing Thursday night and 25 racing Friday night.
The roster includes a pair of former race winners and some of the most well-known names in Open Wheel Modified racing.
Mike Harrison, one of the most successful Modified drivers of this decade and the 2018 race winner, will return to Gateway looking to become the first repeat winner in the event. 2017 Gateway Dirt National Ray Bollinger will join Harrison in pursuit of a second trophy at the dome.
Levi Kissinger, a preliminary night winner in 2019, will return to the event looking to seal the deal on the big stage Saturday night.
As part of a triple-duty effort competing in all three divisions – Open Wheel Modifieds, Late Models and Midgets – Nick Hoffman will be attempting to win for the first time at Gateway. Hoffman, the 2021 DIRTcar Modified Nationals champion, will look to turn his Gateway luck around after recording a best finish of ninth in three previous attempts.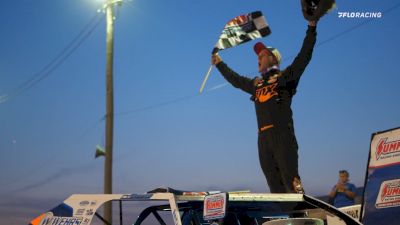 VIDEO: FloRacing visited Nick Hoffman's shop to discuss his humble beginnings and the Gateway Dirt Nationals.
Ricky Thornton, Jr. is another driver planning to race in more than one division during the event. In addition to driving his Late Model, the 2021 Dirt Track World Championship winner will return to his Modified roots and make his first Modified start at Gateway.
Mike McKinney will return to the Gateway Dirt Nationals looking to improve one spot from his runner-up finish in 2018.
The full preliminary night rosters for the Open Wheel Modifieds at the Gateway Dirt Nationals can be found at the bottom of this story.
Fans unable to travel to St. Louis, Missouri for the Gateway Dirt Nationals will be able to watch all three days of racing live on FloRacing. If you have yet to subscribe, click here to sign up today.
Thursday Night Preliminary Roster
Mark Anderson
Rayce Baker
Chad Bauer
Bobby Bittle
Ray Bollinger
John Clippinger
Phil Dizon
Tyler Droste
Evan Fink
Jordan Grabouski
Jake Griffin
Tim Hancock Jr.
Trey Harris
Nick Hoffman
Dean Hoffman
Shaun Horstmann
Levi Kissinger
Michael Ledford
Jeff Leka
Tyler Nicely
Tommy Sheppard Jr.
Rodney Standerfer
Peyton Taylor
Denny Tribout
Dave Wietholder
Trent Young
Friday Night Preliminary Roster
Chase Allen
Brayden Berry
Jim Black
Brandon Bollinger
KC Burdette
Rick Conoyer
Joe Dresch
Kyle Hammer
Tim Hancock
Mike Harrison
Timmy Hill
Zach Hoffman
Treb Jacoby
Will Krup
Mike McKinney
Clay Money
Brody Mosher
Eric Perry
Tyler Peterson
Jack Sartain
Chad Sellers
Dylan Sharp
Billy Smith
Kyle Steffens
Ricky Thornton, Jr.