2021 Gobbler at Cochran Motor Speedway
Brandon Overton Ends Season With $21,000 Gobbler Victory
Brandon Overton Ends Season With $21,000 Gobbler Victory
Brandon Overton ended his impressive 2021 campaign by winning his second straight Gobbler at Cochran Motor Speedway on Saturday.
Nov 28, 2021
by FloRacing Staff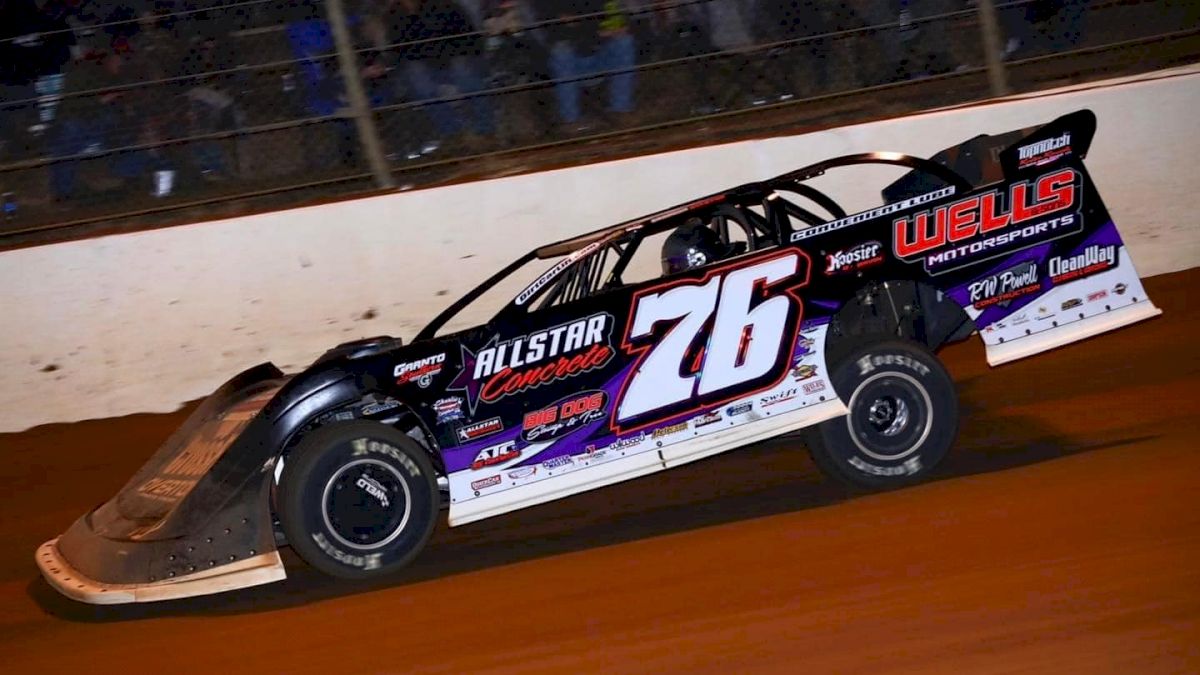 COCHRAN, Ga. — Ending his 2021 season much like he spent the entire year, Brandon Overton of Evans, Ga., led all but the first nine laps of Saturday's Gobbler 100 main event to conclude his season with dominant victory in Cochran Motor Speedway's unsanctioned special event. Overton's 31st win of the season added another $21,000 to his more than $900,000 in winnings in 2021.
"I couldn't have scripted it out any better," Overton said of his season-ending performance. "We've had an unbelievable year. No better way to end it than with a win. I'm just super proud of my team. I get all the glory, but these guys bust their butt on this thing all the time. They just let me focus on making it go fast. They keep it all maintenanced and tuned up. I can't thank them enough."
Starting from the outside pole, Overton settled into second behind polesitter Austin Kirkpatrick of Ocala, Fla., on the race's initial start, but wasted little time before starting to challenge for the lead. After pressuring Kirkpatrick through the opening laps, Overton moved up the track when Kirkpatrick moved down on lap nine and used a strong run off the top side of turn two to take the lead.
Overton ran unchallenged for the remainder of the 50-lap race, pulling away on the race's final restart with three laps remaining to win by 1.564 seconds over Kirkpatrick. Scott Bloomquist of Mooresburg, Tenn., was third with Pearson Lee Williams of Dublin, Ga., and Dalton Cook of Smiths Station, Ala., rounding out the top five.
"I was just kind of sitting there waiting on him to see where I was stronger at," Overton said of his early battle with Kirkpatrick. "I wanted to be where he was at. He moved down there, and I just kind of got me a run and went around him."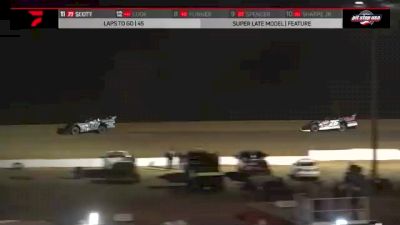 Unlock this video, live events, and more with a subscription!
Get Started
Already a subscriber? Log In
VIDEO: Watch the full Gobbler race replay on FloRacing.
Despite missing out on what would've been the richest victory of his career, Kirkpatrick was pleased with his performance, which was a significant improvement over his finish in the previous Gobbler, a race that was ran in March after last year's November date was rained out.
"Eight months ago or whenever the makeup race for this race last year was, we got lapped twice," said Kirkpatrick, who was eighth in the final rundown of that race in March. "It was a marked improvement on our part. Exciting to be moving in the right direction. We've got a little ways to go to catch that 76 car, but he's the best in the world. Running second to him's not too bad."
Left still looking for his first victory of the season after settling for third, Bloomquist felt a wrong decision on tire grooving might have kept him from challenging for the win.
"Looking at their tires here, I think I might've cut my tires a little too much," Bloomquist said during post-race interviews on Cochran's front straightaway. "I felt like they might've gave up a little bit. Track got pretty black. It didn't really tear (the tires) up, but again, I think I might've cut them a little too much. We're still learning about this place."
Notes: Overton earned his second straight Gobbler 100 victory after also winning March's makeup of the rained-out 2020 event. … Saturday's race was slowed by just one caution. It came with 47 laps complete when second-running Mark Whitener of Middleburg, Fla., slowed in turn four. … Seven of the race's 11 starters finished the race with five cars on the lead lap. … Overton earned his 13th victory of $20,000 or more on the season and his second such victory in as many weeks. He also won a $20,000 race at Southern Raceway in Milton, Fla., on Nov. 20.