2021 Castrol® Gateway Dirt Nationals
How The Gateway Dirt Nationals Were Born
How The Gateway Dirt Nationals Were Born
Cody Sommer's outside-the-box idea led to the creation of the Gateway Dirt Nationals.
Nov 26, 2021
by Brandon Paul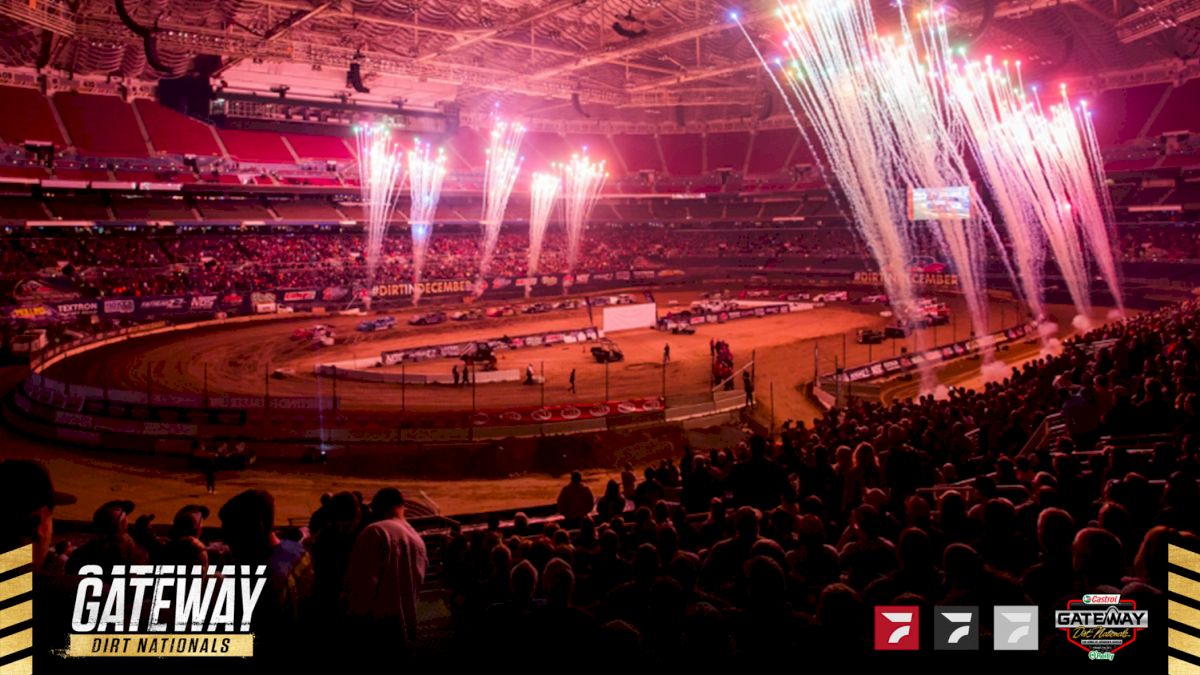 Cody Sommer isn't a typical short track racing promoter. The 34-year-old from Charlotte, North Carolina is always thinking outside the box, so much so that he has diagnosed himself with idea man syndrome.
It's those lofty ideas that have resulted in one-of-a-kind events like the Castrol Gateway Dirt Nationals.
After a year away in 2020 due to the COVID-19 pandemic, the popular event originally conceived in 2016 returns this December inside the dome at America's Center in St. Louis.
What some people may not know is that the Gateway Dirt Nationals were born as a result of another idea that Sommer had.
Originally, the idea was to have a major event in Indianapolis during the same week as the popular PRI Trade Show in December. Sommer did exactly that by hosting a one-time event called "Indy Indoors" at Bankers Life Fieldhouse, home of the NBA's Indianapolis Pacers.
"I really wanted to do something at Lucas Oil Stadium there, that's where this brainchild started," Sommer said. "I wanted to do it during PRI, I thought that was a big opportunity to do indoor circle track racing in the winter when you've got all those industry people in one place already. That is really where the idea started. I tried and I tried with Lucas Oil Stadium and they just weren't willing to make that leap, especially then with a first-year event and something that hadn't been done since 1980 at the time."
It was at the Indy Indoors event that Sommer learned many of the do's and don'ts of hosting an indoor racing event. While the event undeniably had bumps in the road, it paved the path towards something special.
"It was in some ways successful and in some ways, I learned a lot of things not to do at that event," Sommer admitted. "It was the very following year that I found St. Louis as a destination because the Rams were leaving and there was no NFL conflict, no schedule conflict where they have to reserve weekends for that. I fell in love with the idea of St. Louis because I believe it's the heart of dirt track racing.
"We get people to come from coast to coast. It's right in the heart of our country and definitely in the heart of dirt track racing. Everything has a way of working itself out for all the right reasons and I think St. Louis is definitely home for this."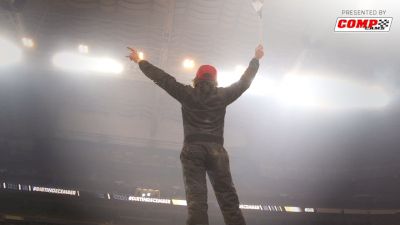 VIDEO: Look back on the top five moments of the 2019 Gateway Dirt Nationals.
Looking back on the first year of the Gateway Dirt Nationals, it's fair to say that the event could've been a one-and-done. The first night of racing that year didn't go as well as event promoters would've liked, and it provided plenty of fuel for the naysayers.
"You look back and that first year, the first night was rough," Sommer said. "It was kind of scary because I had this huge idea and there was a lot leading into it where there were more negative naysayers about the event saying there's no way it's going to work. I was confident that it would and that first night a lot of those people were feeling pretty good that we were going to fall on our face."
Then one race changed everything. An entertaining Late Model feature the following night had fans in the dome on their feet and tears rolling down the cheeks of those involved with the event.
"We saw the entire dome erupt as they battled for the win, and that changed everything. That's when I knew," Sommer stated. "I'll never forget, it gives me goosebumps. I had tears; Kevin Gundakker had tears. A lot of people involved were very emotional because that was the moment. When you have a moment like that after you dream about something so big, it's almost like there's no way we'll never not do it."
Sommer, who served as President of Scott Bloomquist Racing for over two years, will depart from that role following this year's Gateway Dirt Nationals. This change will give him the opportunity to put more of his attention towards promoting motorsports events such as Gateway.
"It's something that I've always said that I'd like to spend more time on because I think the sky is the limit. I think we have more opportunity here to do bigger and better things than we've ever done. I kind of got some things this year we're going to do and I've got ideas for the next several years on how I want to shape this event that literally people are blown away by. That's the biggest thing is focusing on this event."
As Sommer continues down the path of being a race promoter, he's doing so with a unique mindset that he compares to an unrelated industry.
"I compare dirt track racing, event promotion and entertainment to the craft beer industry," he said. "People want to try and see different things, unique things, that's why the craft beer industry has done what it's done. I approach event promotion in the same way. If you're going to do something here, don't just make the same type of beer. Don't make the same type of event, do something different and do something outside of the box.
"Obviously putting 800-900 horsepower Dirt Late Models inside a building is very different. That's really where my inspiration comes and a lot of the stuff I've done has not been done yet or it's been a long time since it's been done."
The excitement of the Gateway Dirt Nationals returns December 2-4 inside the dome in St. Louis. Race fans unable to attend in person will be able to watch all three days of racing live on FloRacing.
If you're not a subscriber, you can become one today by clicking here.