2021 Castrol® Gateway Dirt Nationals
Late Model Roster Revealed For Gateway Dirt Nationals
Late Model Roster Revealed For Gateway Dirt Nationals
More than 120 Late Model drivers are on the preliminary night rosters for the return of the Gateway Dirt Nationals in December.
Nov 26, 2021
by Brandon Paul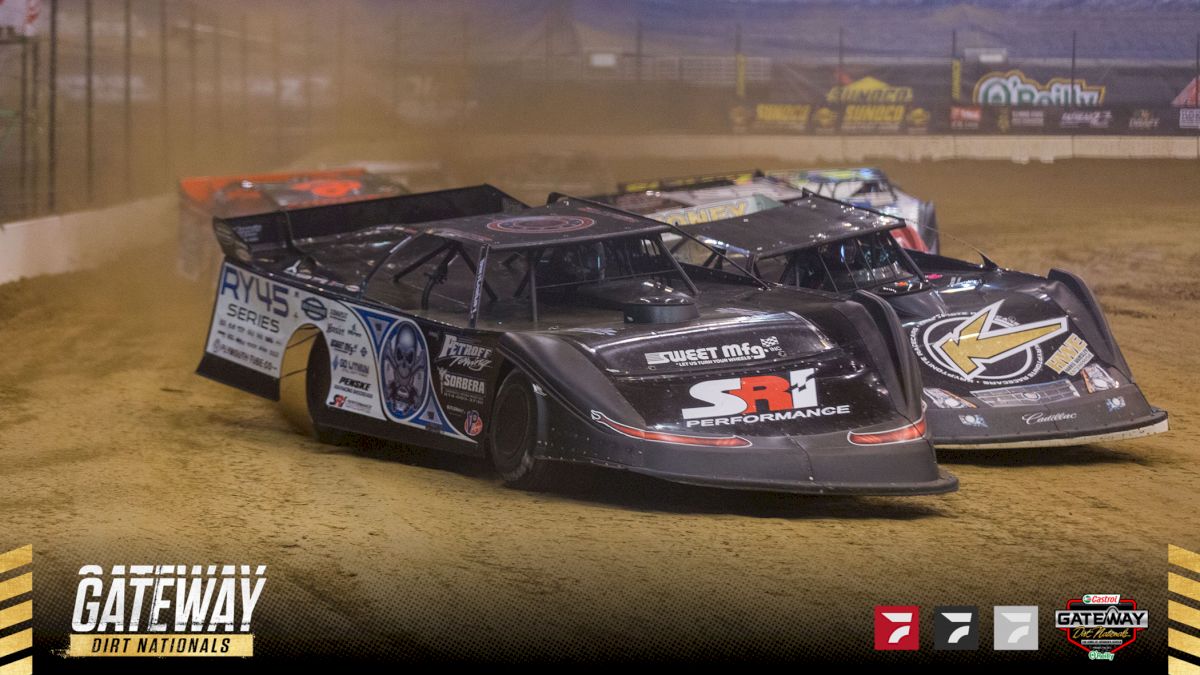 Things are about to get wild inside The Dome at America's Center in St. Louis. After a one-year hiatus, engines will rumble and craziness will ensue during the return of the Castrol Gateway Dirt Nationals presented by O'Reilly Auto Parts, December 2-4.
Three divisions of racing will be in action during the event, with the Super Late Models, Midgets and Modifieds all getting their shot to conquer the dome.
In preparation for the event, event officials have released the preliminary night rosters for the Super Late Model portion of the event. The roster includes a list of 122 drivers who will be competing in Thursday or Friday's prelim nights ahead of Saturday's $30,000-to-win main event.
The list of entries includes many of the biggest names in Dirt Late Model racing as they look to add one of the most unique races of the season to their resume.
A trio of former Gateway Dirt Nationals will be looking to get back to victory lane, as 2016 winner Scott Bloomquist, 2017 and 2018 winner Bobby Pierce and 2019 winner Tyler Carpenter are all expected to return to the dome.
2021 World of Outlaws Late Model Series champion Brandon Sheppard will be among the Dirt Late Model stars eyeing their first Gateway win. 2021 Castrol FloRacing Night in America champion and four-time World 100 winner Jonathan Davenport will also battle in the dome after finishes of 18th in 2018 and fourth in 2019.
Shannon Babb, one of the most successful drivers in the four-year history of the Gateway Dirt Nationals, will return to the event in 2021 seeking an elusive win in the main event. Babb won preliminary features in 2016 and 2019, as well as the 2017 Race of Champions.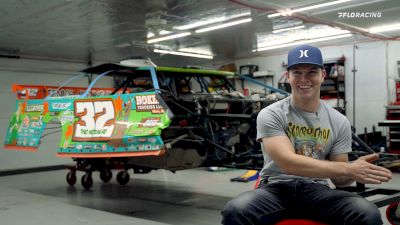 VIDEO: Polarizing Bobby Pierce is looking to conquer Gateway for the third time.
Gordy Gundaker, who collected a preliminary night win in 2017 and top-five finish in 2019, will also return to Gateway with hopes of collecting the $30,000 winner's check.
2021 Dirt Track World Championship winner Ricky Thornton Jr., Modified ace Nick Hoffman, Summer Nationals winner Tanner English and former NASCAR Truck Series winner Joey Coulter are just a few of the other stars planning to compete.
The full preliminary night rosters for Thursday, December 2 and Friday, December 3 can be viewed below.
Fans unable to travel to St. Louis, Missouri for the Gateway Dirt Nationals will be able to watch all three days of racing live on FloRacing. If you have yet to subscribe, click here to sign up today.
THURSDAY PRELIMINARY NIGHT ROSTER
Shannon Babb
Blake Bailey
Josh Baker
Scott Bell
Elliott Binney
Scott Bloomquist
Chris Bratcher
Todd Brennan
Nathan Brown
Tyler Carpenter
Rachel Carpenter
Tanner Collins
Patrik Daniel
Richie Edwards
Adam Elliott
Tanner English
Jason Feger
Bob Gardner
Joe Godsey
Billy Green
Rusty Griffaw
Trevor Gundaker
Kyle Hammer
Jason Hiett
Jeremiah Hurst
Buddy Isles Jr.
Chris Jones
Dewayne Kiefer
Jeffrey Ledford
David Marlow
Ryan Montgomery
Blair Northdurft
Chad Osterhoff
Blane Perkins
Dakota Rayburn
Jeff Roth
Adam Schrag
Jeffrey Shackelford
Brandon Sheppard
Mark Shipman
Bob Sidener
Kevin Smith
Arlen Stewart
William Stile
Austin Theiss
Ricky Thornton Jr.
Brandon Tibaldi
John Trowbridge
Doug Tye
Jason Wagner
Dustin Walker
David Webster
Brandon White
Joel Willman
Jerry Winters
Kyle Wiser
Jonathan Woods
Landen Zakalowski
Jayme Zidar
Chad Zobrist
Jason Zobrist
FRIDAY PRELIMINARY NIGHT ROSTER
Garrett Alberson
Robert Ardry
Levi Ashby
Max Baker
Cody Bauer
Rob Bayard
Richard Bell
Buddy Brogan
Tim Busha
AJ Campbell
Freddie Carpenter
Chris Carpenter
Kenny Collins
Joey Coulter
Delbert Crum
Jonathan Davenport
Joe Denby
Matt Dooley
Derek Fetter
Jadon Frame
Gordy Gundaker
Michael Hammerle
William Harris
Matt Henderson
Jeff Herzog
Eric Hickerson
Nick Hoffman
Cody Holtkamp
Austin Horton
Joseph Hughs
Daniel Jacober
Gunner Johnson
Jody Knowles
Matt Koch
Jacob Magee
Ruben Mayfield
Chris McKeehan
Myles Moos
Brian Mullins
Chris Nash
Charles Newby
Chase Osterhoff
Bobby Pierce
Jason Riggs
Jack Riggs
Brady Rudd
Rusty Schlenk
Mike Schulte
Sam Seawright
David Seibers
Christopher Showah
Jebadiah Simmons
Austin Simpson
Ronnie Smith
Mike Spatola
Robbie Stuart
Erik Thorne
Robert Tincher
Ryan Unzicker
Jason Welshan
McKay Wenger