2021 USAC Western World Championships at Arizona Speedway
Latest Updates On Daison Pursley After Violent Crash
Latest Updates On Daison Pursley After Violent Crash
Rising dirt racing star Daison Pursley was hospitalized after a nasty crash during Saturday's USAC National Midget Series event at Arizona Speedway.
Nov 15, 2021
by Brandon Paul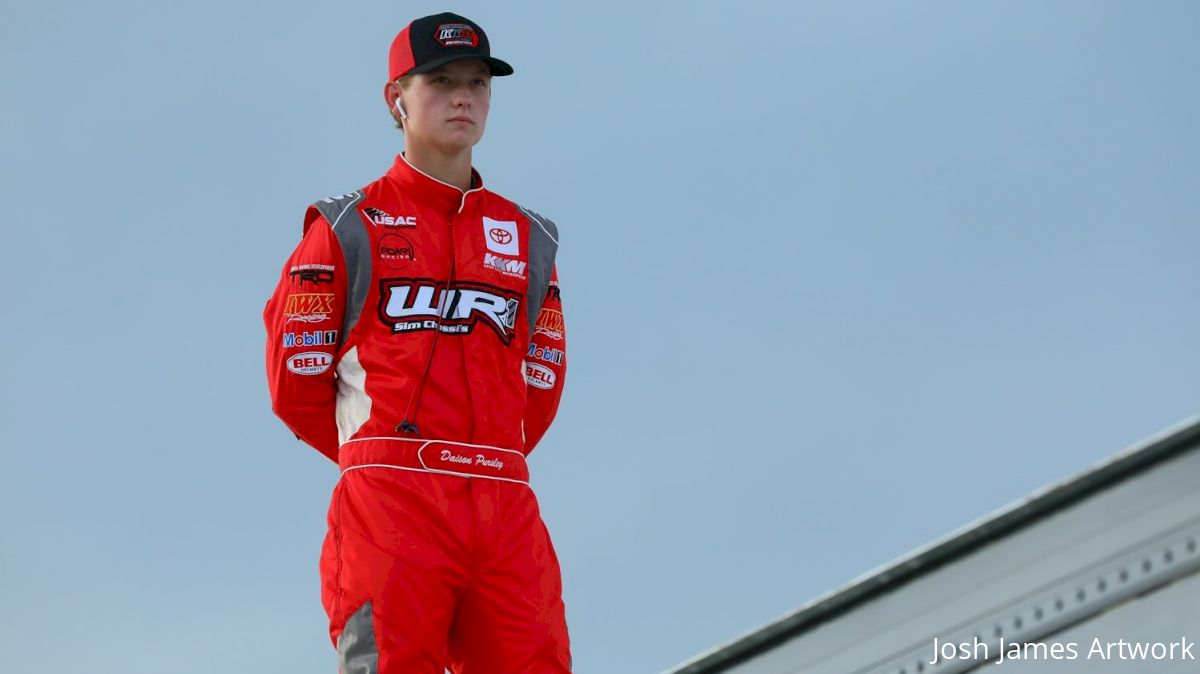 Daison Pursley, one of dirt racing's up-and-coming stars, is currently hospitalized following a vicious crash during Saturday's USAC National Midget Series Western World Championships at Arizona Speedway. Pursley underwent surgery on Sunday to repair and fuse the C4 and C5 vertebrae.
The 17-year-old Toyota Racing driver from Locust Grove, Oklahoma was competing in the third heat race of the evening when his No. 71 Keith Kunz Motorsports Midget made contact with the backstretch wall. The contact sent the car up onto its side before flipping violently multiple times and landing on its side.
Pursley was awake and alert following the incident but was transported to a local hospital for evaluation. Treatment at the hospital revealed a severe spinal cord injury, according to a Facebook post from his mother Shawnda.
Shawnda Pursley issued an update just before midnight on Sunday indicating that surgery went well, but that the spinal cord was aggravated more than doctor's initially believed. She added that Pursley would remain on a ventilator throughout the night in order to get more rest.
"We will continue to monitor swelling and contusion on spinal cord and see if tingling in body subsided and movement starts to improve more," Shawnda Pursley said.
On Monday, Pursley was taken off the ventilator and was speaking with his family later in the evening.
Monday Morning UpdateMonday Evening Update
Tuesday Update
Pursley entered Saturday's race sixth in the USAC National Midget Series point standings, with two wins this season. He's also a five-time winner with the POWRi National Midget Series in 2021.
FloRacing will continue to follow this story and provide updates when they become available.