NASCAR On Dirt
Kyle Larson & The Greatest Year In Motorsports History
Kyle Larson & The Greatest Year In Motorsports History
Kyle Larson's NASCAR Cup Series championship is the cherry on top of the greatest year in motorsports history.
Nov 8, 2021
by Brandon Paul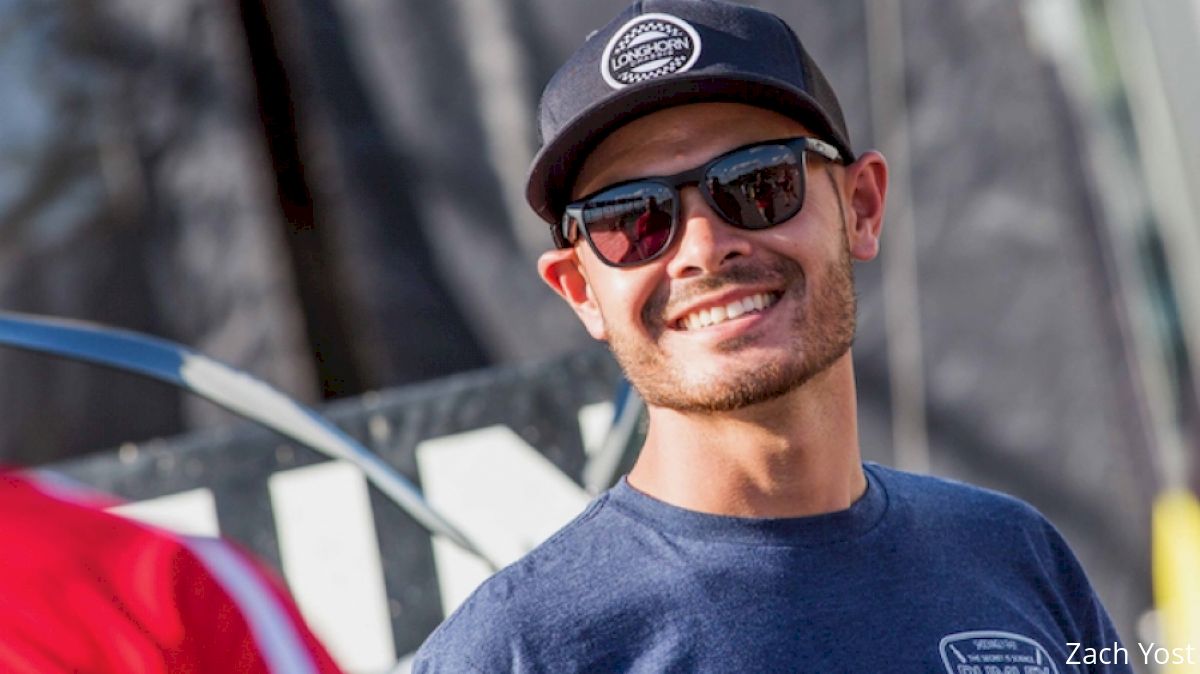 As he wiped tears away from his eyes, Kyle Larson pulled into victory lane at Phoenix Raceway on Sunday evening as a NASCAR Cup Series champion. By securing a championship at racing's highest level, Larson put an exclamation point on what can be considered the greatest year in motorsports history.
While there have been more impressive single-season performances on the NASCAR Cup Series circuit, as well as in the dirt racing ranks, there has never been a driver with as much success in both disciplines.
Since the ball dropped in Times Square and the new year began on January 1, Larson collected victories in four different racing divisions: NASCAR Cup Series, Sprint Cars, Midgets and Dirt Late Models.
According to the statistical website The Third Turn, Larson won 29 races in 87 starts during the 2021 season. Among those 29 wins, he was victorious on four different track layouts: dirt oval, paved oval, road course and ROVAL™.
Before we dive into everything that Larson accomplished on dirt (so far) this year, we'll first take a minute to analyze a stellar season behind the wheel of the No. 5 Hendrick Motorsports car.
With his win in Sunday's season finale, Larson ended the 2021 campaign with 10 NASCAR Cup Series victories. That is the most in a single season since Jimmie Johnson won 10 races and the championship in 2007. Jeff Gordon, the current Hendrick Motorsports Vice Chairman, was the last driver to win more than 10 races in a single season when he won 13 races in 1998.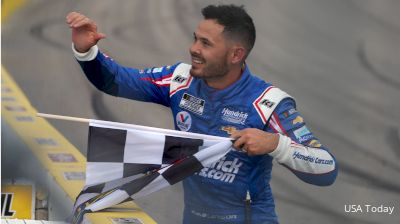 VIDEO: In March, Larson won his first NASCAR Cup Series race since October 2019
Of Larson's 10 victories, four came at 1.5-mile ovals (Las Vegas, Charlotte, Texas & Kansas). He also visited victory lane at a half-mile oval (Bristol), one-mile oval (Phoenix) and 1.33-mile oval (Nashville). Larson added road course wins at Sonoma and Watkins Glen, as well as a ROVAL™ win at Charlotte. His signature wins include the Coca-Cola 600 at Charlotte and NASCAR All-Star Race at Texas.
While those wins alone are impressive, it's what he did away from the NASCAR Cup Series that separates him from the rest.
It all started at the race that Larson loves most: the Chili Bowl Nationals in Tulsa, Oklahoma. For the second straight year, Larson won the biggest Midget race of the year and hoisted the sought-after Golden Driller trophy.
From there, Larson began winning here, there and everywhere.
Behind the wheel of a Dirt Late Model, "Yung Money" collected early season wins with the Lucas Oil Late Model Dirt Series and Castrol FloRacing Night in America. He also collected a variety of early season Sprint Car victories with the FloRacing All Star Circuit of Champions, FAST Sprint Cars and World of Outlaws Sprint Car Series.
As the summer sun warmed up the country, Larson became even hotter. Between the months of June and August, he won some of the biggest dirt races in the country.
In June, Larson collected a pair of wins during both Ohio Sprint Speedweek and Pennsylvania Speedweek, setting himself up for a July to remember.
For the first time in his career, Larson won a World of Outlaws Sprint Car crown jewel event on July 17. Rebounding from a flip earlier in the day, he charged from the ninth starting position to win the $175,000-to-win Kings Royal at Eldora Speedway.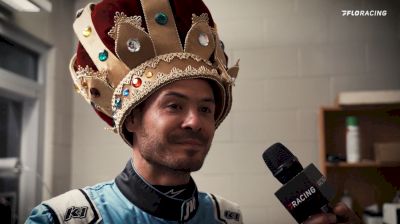 VIDEO: "King" Kyle chats about his win in the Kings Royal at Eldora Speedway.
Two weeks later, the California native won the biggest Dirt Late Model race of his career. Driving the Kevin Rumley owned No. 6 car, Larson was victorious in the $50,000 Prairie Dirt Classic for the World of Outlaws Late Model Series.
He didn't slow down in August.
A victory in the $20,000 Front Row Challenge at Southern Iowa Speedway set the stage for Larson's trip to the prestigious Knoxville Nationals, which at the time was his biggest bucket list race outside of the NASCAR ranks. Larson made the most of his trip to Knoxville, Iowa by winning the race for the first time and collecting $176,000 in the process.
Just five days later, Larson made his way to The Dirt Track at Indianapolis Motor Speedway for one of the biggest Midget races of the year: the BC39. After battling tooth and nail with Thomas Meseraull and Justin Grant, Larson came out on top in one of the most memorable races of the season.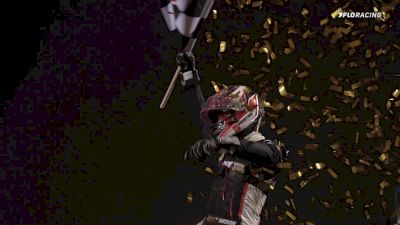 VIDEO: Kyle Larson discusses his exciting BC39 victory.
Two days after his BC39 win, Larson added another World of Outlaws Late Model Series win to this resume at Sharon Speedway. His last dirt track victory of the season (at this time) came during a World of Outlaws Sprint Car race at Williams Grove Speedway on October 1.
Now a NASCAR Cup Series champion, Larson doesn't plan to slow down anytime soon. With nearly two months still remaining in the calendar year, there will be more opportunities to add to the greatest year in motorsports history.
The next confirmed race for Larson will be the USAC National Midget Series Hangtown 100, November 18-20 at Placerville Speedway. Larson also plans to compete in both a USAC Midget and 360 Sprint Car at Merced Speedway on November 23-24. It's also likely that we see Larson competing during USAC's Turkey Night at Ventura Raceway on November 27, as well as the Gateway Dirt Nationals during the week of December 2-4.
A win at any of these events will only add to what will go down as the greatest year in motorsports history.