2021 Short Track Super Series Cajun Swing at The Rev Speedway
STSS Northeast Stars Set To Battle Cajun Region's Best
STSS Northeast Stars Set To Battle Cajun Region's Best
Short Track Super Series drivers from the Northeast will battle Cajun Region stars during the Cajun Swing next week.
Nov 8, 2021
by FloRacing Staff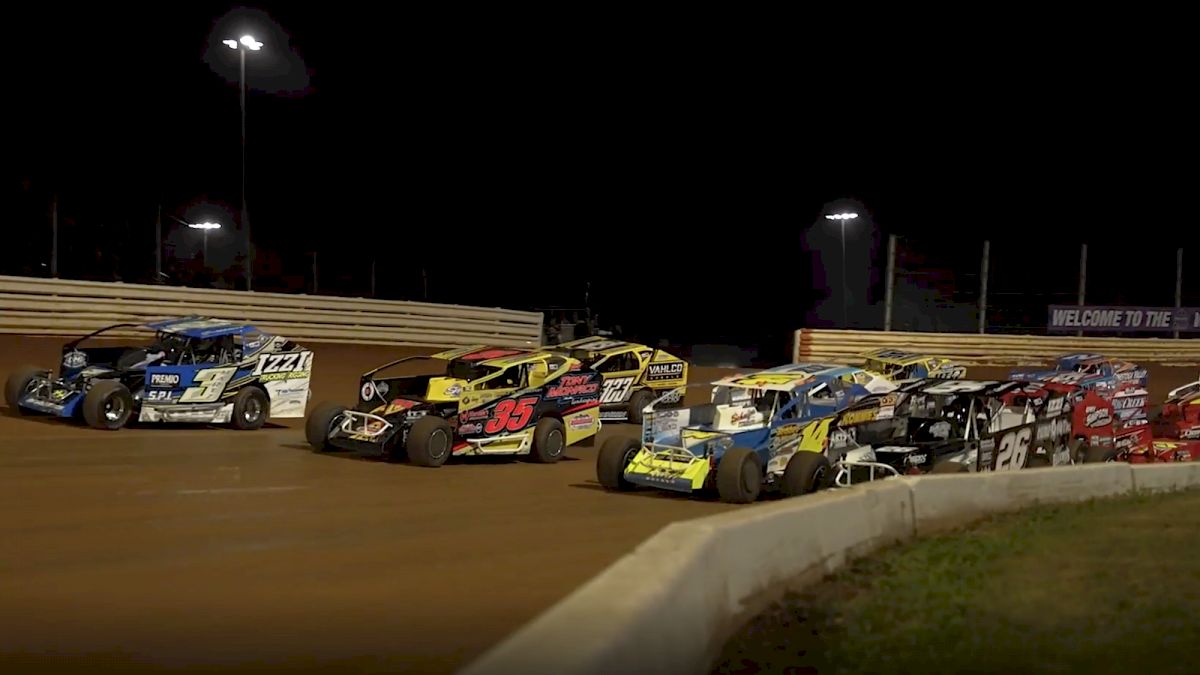 SHREVEPORT, LA – Bound for the Bayou. The Bob Hilbert Sportswear Short Track Super Series (STSS) Fueled By Sunoco treks back to Louisiana for the 'Cajun Swing' 2021 edition.
This year's 'Cajun Swing' expands from last season's three features in four nights, to five full programs of racing in five nights for the STSS Modifieds, culminating in the 'Mods at the Marsh 75' at Super Bee Speedway (Chatham, La.). The finale will be a 75-lap, $20,000-to-win feature event for the STSS Modifieds.
More than $138,500 has been posted in purse money for the five nights of STSS Modified racing at four venues: Boothill Speedway (Greenwood, La.), Ark-La-Tex Speedway (Vivian, La.), The Rev (Monroe, La.) and the recently rebranded Super Bee.
Some of the stars of the Northeast, including both 2021 STSS Modified champions, will face off with the growing list of racers in the STSS Cajun Region.
Velocita-USA South Region presented by Design for Vision and Sunglass Central Champion Mike Mahaney of King Ferry, N.Y., and Hurlock Auto & Speed Supply North Region Champion Matt Sheppard of Savannah, N.Y., will lead the stars of the Northeast to battle against the boys on the Bayou.
Sprakers, N.Y.'s Stewart Friesen, the all-time winningest driver on the STSS, will return to the Bayou along with Sarasota Springs, N.Y.'s Jack Lehner, who both attended the first annual 'Cajun Swing.' Ballston Spa, N.Y.'s Derrick McGrew Jr. and Tyler Siri and Eric Williams, both of Horseheads, N.Y., will also be in attendance for the second consecutive year in the Bayou State.
Some first timers from the Northeast planning to load up and head South include Ringoes, N.J.'s Ryan Godown, Johnstown, N.Y.'s Rocky Warner and Vernon, N.Y.'s Willy Decker among others.
Erick Rudolph was the winner of a non-sanctioned event on Louisiana soil last May during COVID-19 restrictions in the Northeast. The Ransomville, N.Y., driver returns for the 'Cajun Swing' in the Bayou State.
The Cajun Region Champion, Robeline, La.'s Caleb Dillard will bring the hometown boys with him, trying to strut their stuff against the best of the Northeast.
Dillard's closest competitor in the Cajun Region points, Converse, La.'s Tommy Rascoe will also be on hand for the 'Cajun Swing.' Rascoe got to see many of the stars of the Northeast firsthand, after joining them in January for the 'Sunshine Swing' at Bubba (Fla.) Raceway Park.
Red Oak, Texas driver Jon White Jr., a winner at Big O Speedway, and Mansfield, La.'s Cody Robbins, a winner at Super Bee Speedway, both also plan to help defend the home turf across the five nights of racing.
It all begins Tuesday, November 9 at Boothill Speedway in a 40-lap, $4,000-to-win main event to kick off the five-night swing of racing.
All five events will be broadcast live to a national audience via FloRacing through the $150 annual subscription. Visit www.floracing.tv to subscribe.
Facility Notes:
*Boothill Speedway is a quarter-mile clay oval located at 9144 Daytona Drive Greenwood, LA 71033. The historic facility was scheduled to host Glenn Donnelly's DIRT Texas invasion in 1987, but the event was canceled by rain. Boothill will celebrate its 50th season of operation in 2022.
Website: www.boothilldirt.com
Phone Number: 318.588.8816
*Ark-La-Tex Speedway, built by driver Gene Boyter, features a three-eighths-mile, racy D-shaped layout on his family's property at 13035 Boyter Lane Vivian, LA 71082. Boyter enjoyed the STSS visit last November so much that he purchased a Northeast-style Modified for himself and competed with the series at Bubba Raceway Park in Ocala, Fla., in January.
Website: www.arklatexspeedway.net
Phone Number: 318.375.3470
*The REV is a state-of-the-art, three-eighths-mile clay oval located on Revolution Park at 8850 Frontage Road Monroe, LA 71202. The speedway, operated by country music star Dylan Scott and Nicholas Brown, began its life as a concrete oval. More than 5,000 yards of red clay was applied with 12 degrees of banking established as a dirt track. The facility gained national attention last March with a thrilling World of Outlaws 410 Sprint Car event.
Website: www.therevdirt.com
Phone Number: 318.245.7665
*Super Bee Speedway, formerly Chatham Speedway, is located at 14325 Highway 4 Chatham, LA 71226. The quarter-mile oval was purchased by Joey and Erin Brown this past July, marking the retirement of former owner Jerry Hobson. Former driver Brandon Hightower has been named the speedway's promoter and recently completed a successful $50,001-to-win Crate Late Model event, the highest-paying race in Louisiana history.
Website: www.superbeespeedway.com
Phone Number: 318.794.3898
To learn more about the Short Track Super Series Fueled By Sunoco, visit www.shorttracksuperseries.com, e-mail bdmotorsportsmedia@gmail.com, check out 'Short Track Super Series' on Facebook or @ShortTrackSS on Twitter or Instagram.
To learn more about the Short Track Super Series Cajun Region, visit www.shorttracksuperseriescajun.com, call Tim Bates at 318.773.7704 or e-mail TCBMotorsports@aol.com. Like "Short Track Super Series Cajun Region" on Facebook or follow @shorttrackss_cajun_region on Instagram.