2021 World Cup Finals
Challenge Of Quarter-Mile Racing Draws Nick Schroeder To World Cup Finals
Challenge Of Quarter-Mile Racing Draws Nick Schroeder To World Cup Finals
As a young fan of outlaw racing, Nick Schroeder grew up watching quarter-mile races like the Haltech World Cup Finals.
Nov 4, 2021
by Wes Buck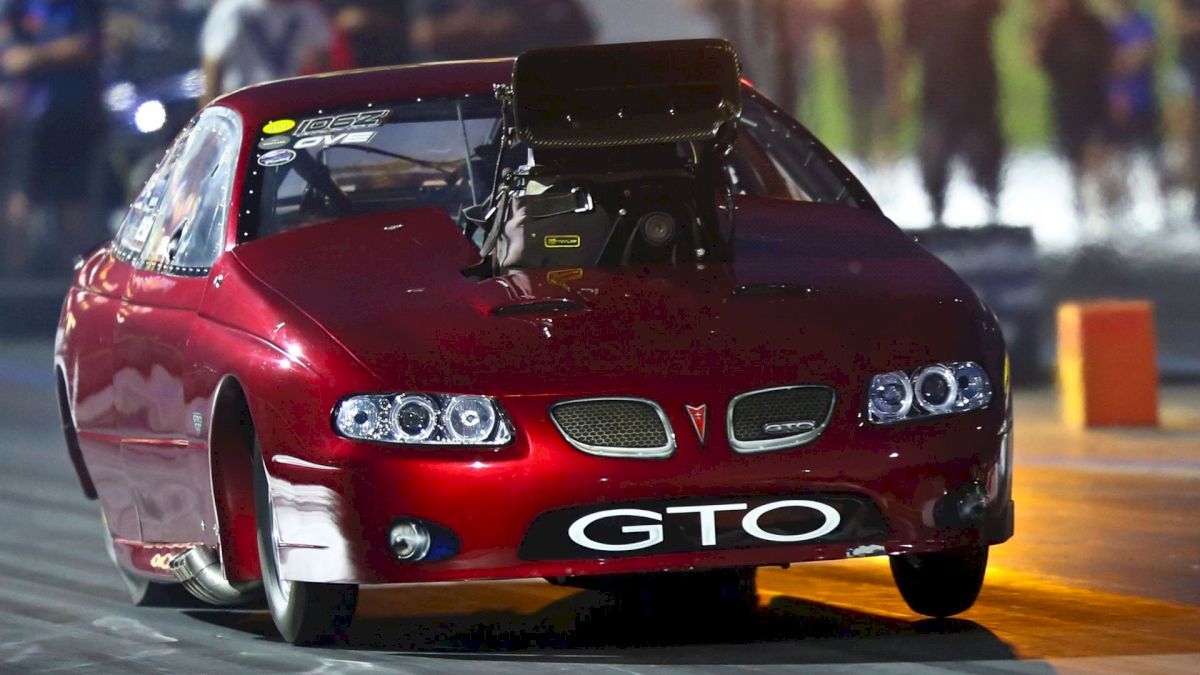 As a young fan of outlaw racing, Nick Schroeder grew up watching quarter-mile races like the Haltech World Cup Finals. He started attending the legendary Maryland International Raceway event in 2014 with his father, Joe, and his uncles and their Outlaw 10.5 cars. Now 24, Schroeder is one of the 21 drivers locked in to compete for $30,000 in the headlining Mickey Thompson Tires Outlaw vs. Extreme class this weekend.
Schroeder, who typically competes in PDRA's eighth-mile Pro Street class, put in 10-12 hours a day for the past three days refreshing his screw-blown '06 Pontiac GTO and preparing it for quarter-mile competition.
"It's been exhausting," Schroeder admitted. "I do everything by myself. I tore up quite a few things at the last PDRA race, some things I didn't even know about. I've spent the last few days changing valve springs, head gaskets, putting a transmission together with the different ratios for quarter mile, then putting a third member together and trying to get every little piece of spare parts together in the trailer because quarter-mile racing is really hard on stuff. I really don't plan to run it out unless I need to, but it's definitely a lot harder on parts, that extra two seconds."
Along with the changes for quarter-mile competition, Schroeder made changes to take advantage of the parity adjustments allowed in the WCF rulebook for Outlaw/Domestic entries. As a Pro Street car, Schroeder can remove weight and stray away from the Pro Street-mandated 10.5-inch-wide bias-ply rear slicks.
"The biggest thing is changing your ratios around to make it out the quarter mile," Schroeder said. "The other thing you get to do is take 150 pounds out, so that messes up your percentages. Another big thing is you get to run whatever tire you want, so for this race I'll run radials. It's a lot different. You have to change shocks, your four-link, converters. It's a lot of different little things, but it eats up a lot of time trying to change all that stuff and make sure it's right before you go."
Quarter-mile racing isn't just challenging for the equipment. Schroeder admitted the extra 660 feet of racing surface can be intimidating in a small-tire car that has been as quick as 3.92 seconds in the eighth mile.
"I'm not really a fan of [quarter-mile racing] from a driver's perspective because it's really kind of scary," Schroeder said. "Once you get past the eighth, you're just holding on and you start to realize really how fast you're going. One little mistake at that speed and you're done."
While the Haltech World Cup Finals has become a year-end opportunity for racers across various domestic and import classes to throw down "home run" numbers, Schroeder said his relatively limited quarter-mile data will prevent him from going after any huge numbers on the scoreboard.
"I'm more focused on trying to win the 30 grand to try to recoup some of my money that I've spent this year," Schroeder laughed.
Despite the on-track challenges and the long days of hard work that it took to get ready, Schroeder is thrilled to have the chance to compete at the 25th running of the Haltech World Cup Finals.
"It's just always been a really cool race," Schroeder said. "There's a lot of different cars, different people, and a lot of different vendors. It's a totally different ordeal and it makes it a lot more fun, especially when you roll up there and you see the stands legitimately packed with 30,000 people there. It's nuts."
Qualifying at the Haltech World Cup Finals is set to begin Thursday at 3 p.m. ET, with additional qualifying sessions on Friday and Saturday. Eliminations will begin at 10 a.m. Sunday.