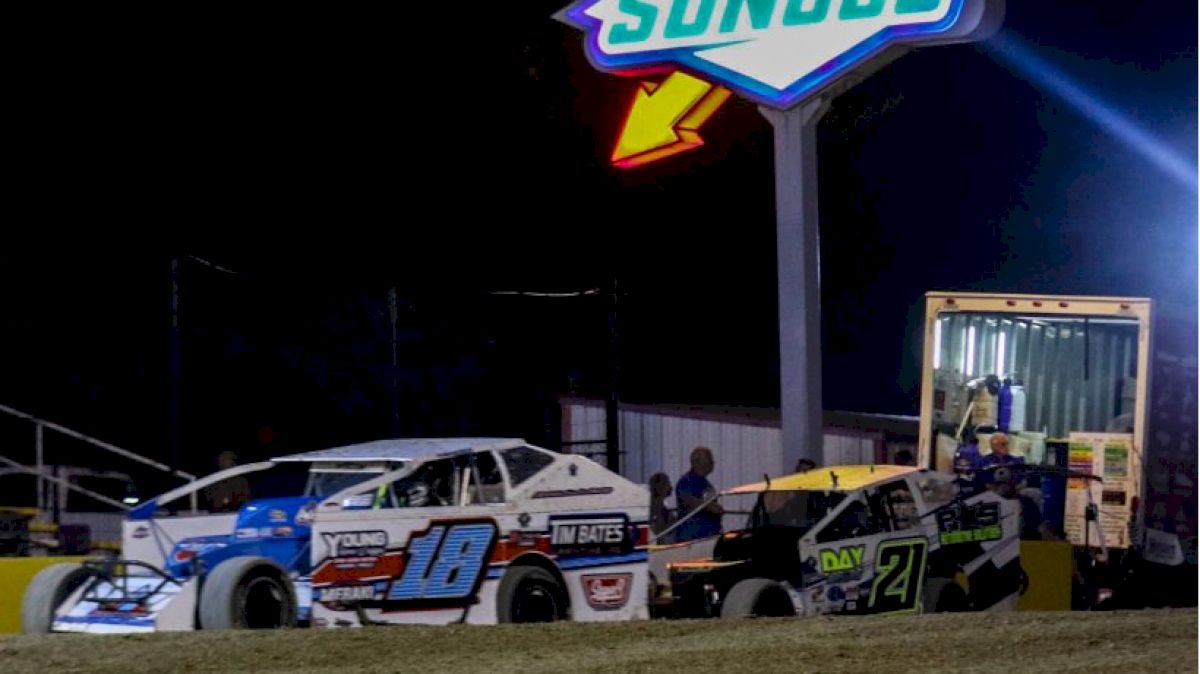 SHREVEPORT, LA – The Bob Hilbert Sportswear Short Track Super Series (STSS) Fueled By Sunoco is Bayou bound – with a lot on the line!
$138,500 in purse money has been posted for the Nov. 9-13 'Cajun Swing' through Louisiana, as the STSS stars from the Northeast challenge the Cajun Region competitors over five nights of racing.
Four facilities will play host to the 2021 edition of the Louisiana visit.
Boothill Speedway in Greenwood, La., kicks off the series on Tuesday night (Nov. 9) with a $4,000-to-win, 40-lap STSS Modified event paying $400 to take the green flag. The total Tuesday payout is $22,275.
On Wednesday (Nov. 10), Gene Boyter's Ark-La-Tex Speedway in Vivian, La., is the site of another $4,000-to-win, 40-lap event with $400 reserved to start. The Wednesday payout is $22,275.
Thursday night (Nov. 11) marks the first STSS visit to the state-of-the-art The Rev in Monroe, La., for a 40-lap event offering $5,000 to win and $400 to take the green flag for a total purse of $23,275.
For Friday and Saturday (Nov. 12 & 13), Super Bee Speedway in Chatham, La., is the host of back-to-back race nights. Friday night, the STSS Modifieds race 40 laps with $4,000 going to the winner and $400 to start from a total payout of $22,275.
On Saturday, the second running of the 'Mods in the Marsh 75' is set with a massive $20,000 reserved for the winner of a 75-lap event, with $1,000 for 10th and $500 to take the green. The total pay structure for Saturday is $48,400.
Additionally, drivers unable to qualify each night will receive $100 tow money.
All five events will be broadcast live to a national audience via FloRacing through the $150 annual subscription. Visit www.floracing.tv to subscribe.
Facility Notes:
*Boothill Speedway is a quarter-mile clay oval located at 9144 Daytona Drive Greenwood, LA 71033. The historic facility was scheduled to host Glenn Donnelly's DIRT Texas invasion in 1987, but the event was canceled by rain. Boothill will celebrate its 50th season of operation in 2022.
Website: www.boothilldirt.com
Phone Number: 318.588.8816
*Ark-La-Tex Speedway, built by driver Gene Boyter, features a three-eighths-mile, racy D-shaped layout on his family's property at 13035 Boyter Lane Vivian, LA 71082. Boyter enjoyed the STSS visit last November so much that he purchased a Northeast-style Modified for himself and competed with the series at Bubba Raceway Park in Ocala, Fla., in January.
Website: www.arklatexspeedway.net
Phone Number: 318.375.3470
*The REV is a state-of-the-art, three-eighths-mile clay oval located on Revolution Park at 8850 Frontage Road Monroe, LA 71202. The speedway, operated by country music star Dylan Scott and Nicholas Brown, began its life as a concrete oval. More than 5,000 yards of red clay was applied with 12 degrees of banking established as a dirt track. The facility gained national attention last March with a thrilling World of Outlaws 410 Sprint Car event.
Website: www.therevdirt.com
Phone Number: 318.245.7665
*Super Bee Speedway, formerly Chatham Speedway, is located at 14325 Highway 4 Chatham, LA 71226. The quarter-mile oval was purchased by Joey and Erin Brown this past July, marking the retirement of former owner Jerry Hobson. Former driver Brandon Hightower has been named the speedway's promoter and recently completed a successful $50,001-to-win Crate Late Model event, the highest-paying race in Louisiana history.
Website: www.superbeespeedway.com
Phone Number: 318.794.3898
To learn more about the Short Track Super Series Fueled By Sunoco, visit www.shorttracksuperseries.com, e-mail bdmotorsportsmedia@gmail.com, check out 'Short Track Super Series' on Facebook or @ShortTrackSS on Twitter or Instagram.
To learn more about the Short Track Super Series Cajun Region, visit www.shorttracksuperseriescajun.com, call Tim Bates at 318.773.7704 or e-mail TCBMotorsports@aol.com. Like "Short Track Super Series Cajun Region" on Facebook or follow @shorttrackss_cajun_region on Instagram.