2022 World Cup Finals
World Cup Finals Promoter Seeks Perfection
World Cup Finals Promoter Seeks Perfection
Promoter Jason Miller reflects on over 20 years of success with the World Cup Finals at Maryland International Raceway.
Nov 1, 2021
by Wes Buck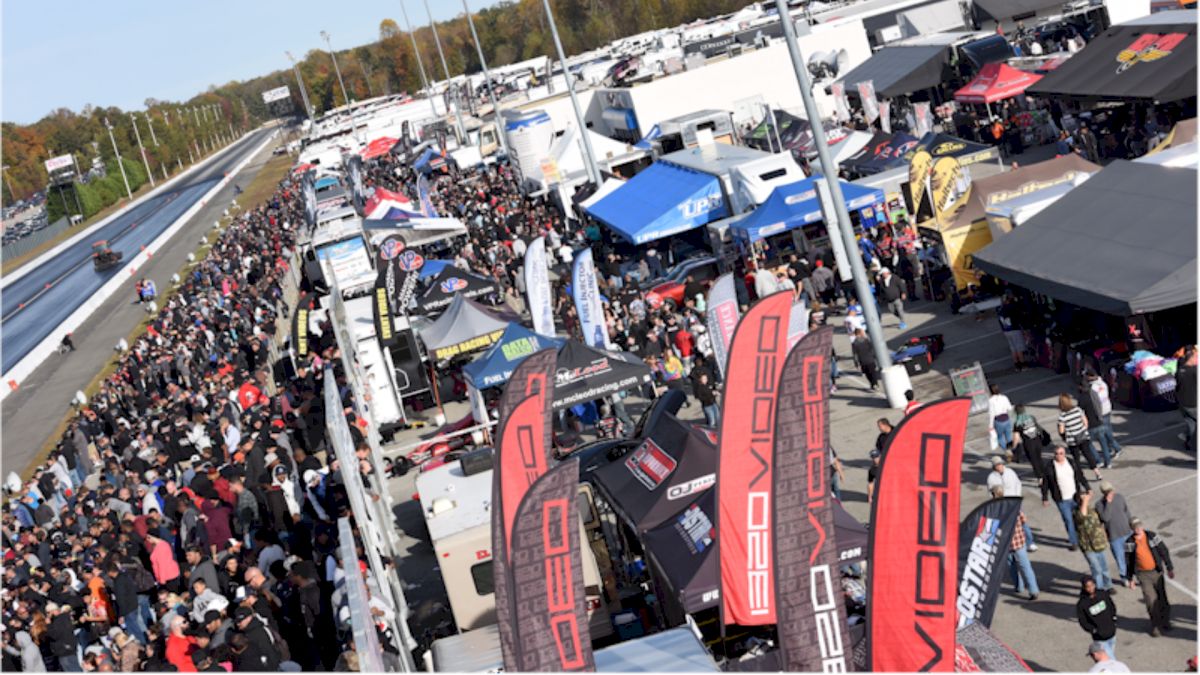 Steering the proverbial ship that is one of drag racing's biggest and most significant independent drag races is not for the faint of heart, but it's a practice Jason Miller has grown very comfortable with after nearly two-and-a-half decades promoting the World Cup Finals: Imports vs. Domestics event at Maryland International Raceway.
While many things have changed since the event's earliest days, one thing that has not is Miller's penchant for perfection across the board.
"One of the things my father instilled in me early was making sure there was an attention to detail," Miller said, speaking of his legendary father and esteemed race promoter/series administrator Royce Miller. "That's probably one of our biggest attributes, making sure if we say we're going to do something we do it, and not handling something or leaving something undone. That kind of attention to detail and good promotion is the way we've grown these events every year. When you have the same hiccups over and over again it turns people off."
To avoid those aforementioned hiccups, Miller leans on a two-dozen-page, single-spaced checklist that ensures the 25th annual Haltech World Cup Finals goes off without a hitch. Miller joked he put off making a checklist of such magnitude together as long as he could but these days he wouldn't want to imagine a world, especially when it comes to drag racing, without one.
Execution is clearly key to Miller's success in the racing space, but it could also be argued that his year-round promotional efforts have been the driving force behind the sellout crowds associated with the Haltech World Cup Finals - as well as the deep connection he's forged with racers and fans over the years. What started as an incredibly active presence on the drag racing forum and message board scene has since evolved to an equally active approach to social media. Whether it's behind-the-scenes content from the numerous events he's involved in to family functions and motorcycle rides, Miller is making the most of the opportunity to connect with fans and racers via social media.
"You have to engage with people and not just be blasting when you're event is and so on," Miller said. "Anytime that you can interject humor, getting people engaged with rivalries or kind of stirring the pot and that kind of thing, you get people engaged who are happy to interact with what you're doing.
"That just creates more energy. The algorithms from Facebook tell you they want it to be an interactive (place). It's not just a site to post information on. If you're not generating some level of engagement, you're never going to be seen."
The opportunity for racers to compete on one of the best surfaces in drag racing during what are traditionally favorable conditions in early November clearly resonates as over 360 cars have pre-entered the 25th running of the Haltech World Cup Finals in quarter-mile eliminators ranging from the six-second, 200-plus mph Outlaw vs. Extreme and Radial vs. Modified divisions to highly-popular Stick Shift and All Motor shootouts.
The racing is certainly the central focus of the event, which has become famous over the years for providing racers the perfect stage to set records, break barriers and establish personal best performances, but the community that has been created via the World Cup Finals may be what Miller is most proud of.
"I love the cars, I love the motorcycles, but people are my favorite part of this business and it always has been," admitted Miller.
With a crowd in excess of 30,000 expected for this year's event, Miller will have plenty of people on-hand, as well as healthy representation from the drag racing industry. Vendor space at the World Cup Finals has been sold out since mid-October with companies like 1320 Video, Titan Motorsports, Sunoco Race Fuels, Eat Sleep Race and McLeod Clutches, amongst a host of others, jumping at the opportunity to engage such a crowd and offer support to the racers involved.
"We put (the World Cup Finals) together and it turned into the biggest event on our schedule in less than a decade," Miller said. "Now, it's one of the biggest drag racing events in the world, and we're really proud of that."