2021 Mid-Atlantic Championship Weekend at Georgetown Speedway
Billy Pauch Jr. & Mike Mahaney Share STSS Spotlight at Georgetown
Billy Pauch Jr. & Mike Mahaney Share STSS Spotlight at Georgetown
Billy Pauch, Jr. won the Short Track Super Series main event, while Mike Mahaney claimed the South Region championship at Georgetown Speedway.
Nov 1, 2021
by FloRacing Staff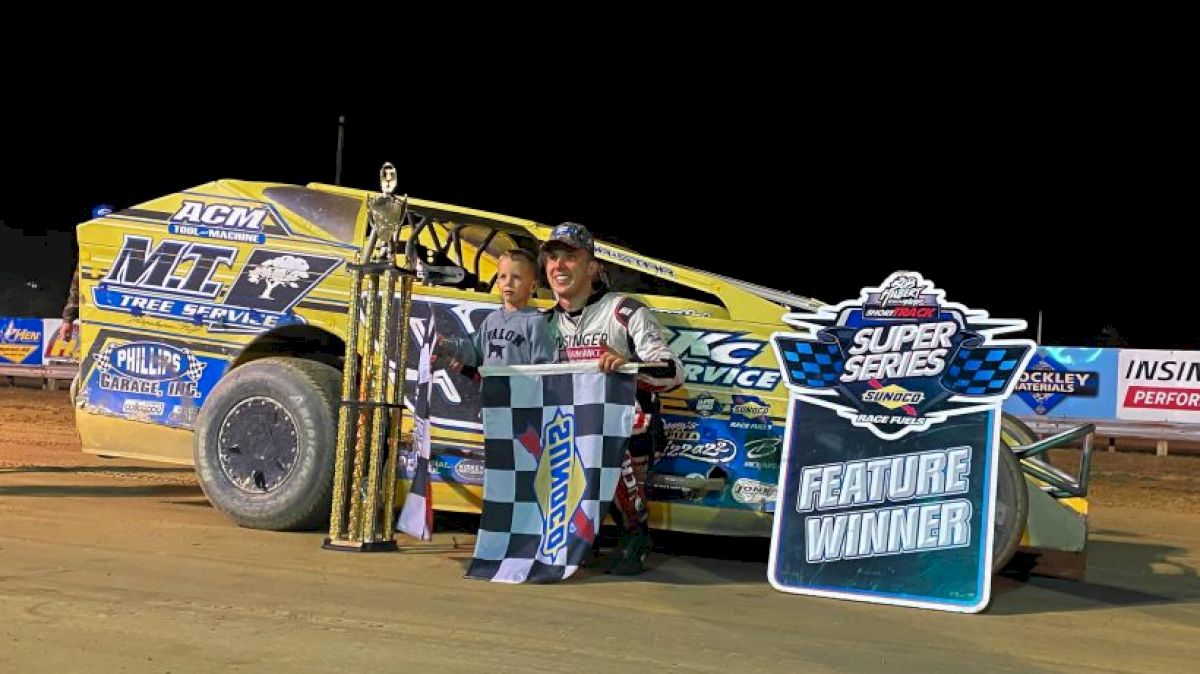 GEORGETOWN, DE – For the fifth consecutive time, Frenchtown, N.J.'s Billy Pauch Jr. claimed victory at the Georgetown Speedway in the 'Mid-Atlantic Championship.' The win was his second Bob Hilbert Sportswear Short Track Super Series (STSS) Fueled By Sunoco win of the 2021 campaign.
For his efforts, the Kid's Kid was awarded $7,000, $5,000 for picking up the win and an extra $2,000 for posting the Stockley Materials 'Gambler's Fee.'
"My Dad (legendary driver Billy Pauch Sr.) has won 10 in a row at a track before, but I think five in a row is pretty impressive for what we do," proclaimed Pauch Jr. of his feat in Victory Lane.
The 'Mid-Atlantic Championship' served as the 10th and final round of the Velocita-USA South Region presented by Design for Vision and Sunglass Central.
Despite coming home with a 12th-place run, King Ferry, N.Y.'s Mike Mahaney was able to hold on and pick up his first career STSS championship.
"This point title was something we really wanted, and it feels great to get it," said Mahaney of his $10,000 championship, his first with the series.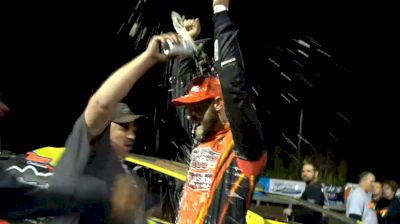 VIDEO: Mike Mahaney discusses his first Short Track Super Series championship.
When the green flag flew, Milton, Del.'s Mark Pettyjohn and Milford, Del.'s Joseph Watson led the field into the 40-lap main event.
Pauch Jr., who started third, quickly raced into second on the initial green and followed Pettyjohn before a lap four yellow. On the restart, Pauch Jr. raced around Pettyjohn for the top spot.
Soon thereafter, Pauch Jr. would have a new challenger, as Middletown, N.Y.'s Anthony Perrego would slipped by Mark Pettyjohn into the runner-up spot. Perrego entered the South Region finale with an outside chance to claim the title.
Perrego's march continued, as just two laps later the title contender raced to the inside of Pauch Jr. and took the top spot away, attempting to steal the race and the championship all in one night.
A lap-13 yellow gave attention to Potsdam, N.Y.'s Mike Maresca, who had risen from the 14th starting position into sixth before the halfway point of the race.
When the field went back to racing, Perrego continued to pace the field while Maresca climbed to fourth and Boyertown, Pa.'s Ryan Watt went on a charge to the sixth position from 11th before a lap-21 yellow restacked the field.
Perrego picked up the Danny's Pizza Pizzazz $200 halfway bonus adding to his $500 in memory of Gary Simpson for leading lap 12.
The lap-21 restart was the one Pauch Jr. was looking for. The 'Kid's Kid' executed a perfectly timed slide job, reclaiming the top spot. A few laps later, on lap 26, Maresca fell victim to a left rear flat tire, dashing his charge for his first career Georgetown win.
Watt continued to navigate a tricky racetrack perfectly on the restart, going around both Perrego and Milford, Del.'s Jordan Watson to take the runner-up spot and lock eyes on Pauch Jr.'s back bumper.
The next 14 laps went caution free, and Perrego showed all he needed all race was some green flag racing. 'Kid Giddy Up' drove from fourth to second, while he and Watt reeled in Pauch Jr. in lap traffic, before another yellow came out with just two laps remaining.
The final restart proved to be no sweat for the Kid's Kid, as he claimed his fifth consecutive Georgetown win in his Rick Holsten-owned No. 96.
Perrego did all he could in the championship chase, coming home with a runner-up finish in the Brian Smith-owned No. 44. Watt rounded out the podium in his Ron Roberts Racing No. 14w.
The podium finish was good enough to award Watt with the Georgetown Speedway Sunoco Championship Series $2,500 title in the Chesapeake Paving Modified division.
Jordan Watson raced to fourth in his Brent Hall-owned No. 18 and Boyertown, Pa.'s Mike Gular snuck into a top five in the Terry Fasnacht-owned No. 2A.
Sixth was Savannah, N.Y.'s Matt Sheppard in the Hurlock Auto & Speed Supply No. 9S. Neshanic Station, N.J.'s Matt Stangle continued his run of solid finishes in his family-owned No. 6 with a seventh-place run. Belle Mead, N.J.'s Brandon Grosso recorded an eighth-place finish. Sayreville, N.J.'s Dominick Buffalino finished ninth after losing power steering at the halfway point in the Glenn and Bonita Hyneman-owned Keystone Racing No. 126. Lawrenceville, N.J.'s Wade Hendrickson made a rare Georgetown appearance in his Pat Michael No. 51m and came home with a top-10 finish.
Twenty-nine STSS big-block Modifieds signed in to compete in the 'Mid-Atlantic Championship.'
Heat winners, receiving $50 each from FloRacing, were Joseph Watson, Pettyjohn, and Watt.
To learn more about the Short Track Super Series Fueled By Sunoco, visit www.shorttracksuperseries.com, e-mail bdmotorsportsmedia@gmail.com, check out 'Short Track Super Series' on Facebook or @ShortTrackSS on Twitter or Instagram.