2021 No Mercy 12
Pro 275 Eliminator Shines Alongside RVW At No Mercy 12
Pro 275 Eliminator Shines Alongside RVW At No Mercy 12
Pro 275 Eliminator Set to Steal the Show during No Mercy 12 at South Georgia Motorsports Park.
Oct 15, 2021
by Wes Buck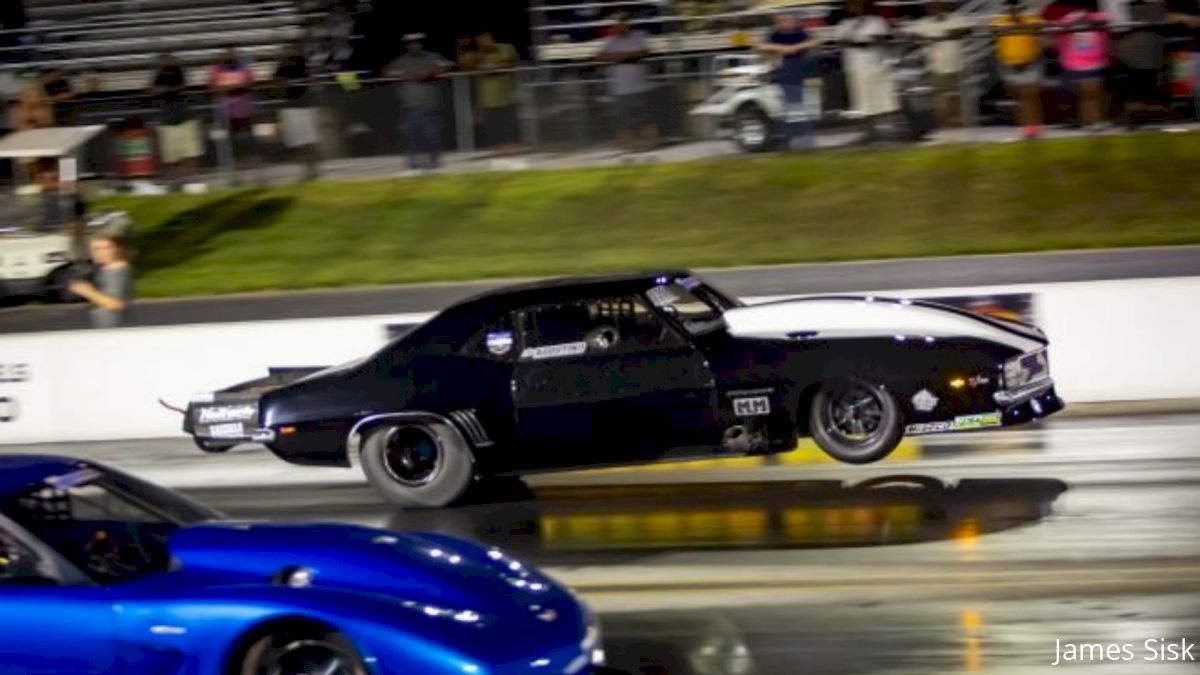 Since Donald "Duck" Long first started banging his drum and rallying racers and fans around drag radial racing the focus has largely been on his events' marquee eliminator Radial vs. the World.
The category, lovingly known as "RVW", caught on like wildfire and despite Long admittedly having no real desire to see his unique ruleset adopted by tracks, promoters and series around the country, that's exactly what happened and "RVW" quickly went from a once-or-twice-a-year freak show to an official class designation. Promoters came out of the woodwork as events popped up around the country with nearly no-holds-barred drag radial racing seeing top billing and ever-increasing payouts. The escalation of Radial vs. the World has been jaw-dropping. Initially, world-records were earned by racers posting mid-to-low four-second elapsed times on the outlaw eighth-mile, but, in our estimation, the writing was on the wall in February of 2014 when Kevin Mullins obliterated the "RVW" record with a shot-heard-round-the-world 4.11-second, 193 mph blast in his SN95 Ford Mustang. By the fall of the very same year, Brad Edwards upped the ante and made history with the first-ever three-second run on radial tires.
Today, the record stands at an almost unbelievable 3.498-seconds - set by Daniel Pharris in March of 2019. As impressive as the run was, as well as the build up to barrier-breaking performance, the fact that top-tier Radial vs. the World cars have picked up over a second in elapsed time over the course of a decade is a trend that is hard to maintain - and difficult for many racers to wrap their collective heads around or even aspire to.
As the performance expectations of "RVW" escalated, as did the machinery involved. A class that was initially comprised of near-stock appearing, stock suspension Mustangs and Camaros in late 2021 is populated almost entirely by full tube-chassis, double frame rail, carbon-bodied doorslammers that could be entered into Pro Mod competition without much more than a tire change. While not altogether a bad thing, it has most assuredly sent many of the "street cars" that were a significant contributor to Radial vs. the World's wide-ranging fanfare and excitement looking for action elsewhere - namely the relatively new Pro 275 division.
The rules in Pro 275 exclude Pro Mod-bodied race cars and requires all vehicles to be within two-inches of their factory wheelbase, which makes for a perfect home for many of the aforementioned stock-appearing race cars that have been associated with radial tire racing since its inception.
Mark Micke, a living legend in small tire racing and a former owner of the "RVW" world record, explained it by saying, "the way rules have been headed in 'RVW', it's headed towards lighter weight combos, lighter weight cars. It's headed into Pro Mod-type-style cars. The car we have is bad ass, but it was built in 1998 and it's heavy. We could make up for that for a while, but now in 'RVW' you can't be 100-pounds over the minimum weight and expect to be competitive."
While it could be easily argued that Pro 275 is facing the same rapid escalation that Radial vs. the World did and all the issues associated with seemingly-endless performance advances, for the time being the 275-series radial-tire eliminator has given a fast and competitive home for a lot of racers. Participation is strong, payouts are increasing and it's clear to many that Pro 275 is set to be the next big thing to come out of Donald Long's playbook.
"Everybody we talk to loves the class and they love the cars and the body styles," said Tommy Youmans, owner of an extremely factory-appearing Pontiac GTO that he races in Pro 275 competition. "I think it's going to continue to grow. Donald [Long] has put out more money and that helps, and there are more tracks adding it to their programs. I think fans enjoy the cars going fast that still look pretty close to stock."
With names like Mo Hall, Manny Buginga, Ken Quartuccio, David Reese, Eric Dillard, Mark Woodruff, Roger Holder and Luis de Leon, amongst many others, slated to do battle at this weekend's No Mercy 12 - it's looking like October 2021 may be remembered as the moment Pro 275 leapfrogged 'RVW' in the minds of many.