2021 Castrol FloRacing Night in America at 411 Motor Speedway
Late Models Stars Heading To 411 Motor Speedway Tonight
Late Models Stars Heading To 411 Motor Speedway Tonight
Kyle Larson, Jonathan Davenport, Brandon Overton and many more will be competing in Castrol FloRacing Night in America at 411 Motor Speedway.
Oct 12, 2021
by Brandon Paul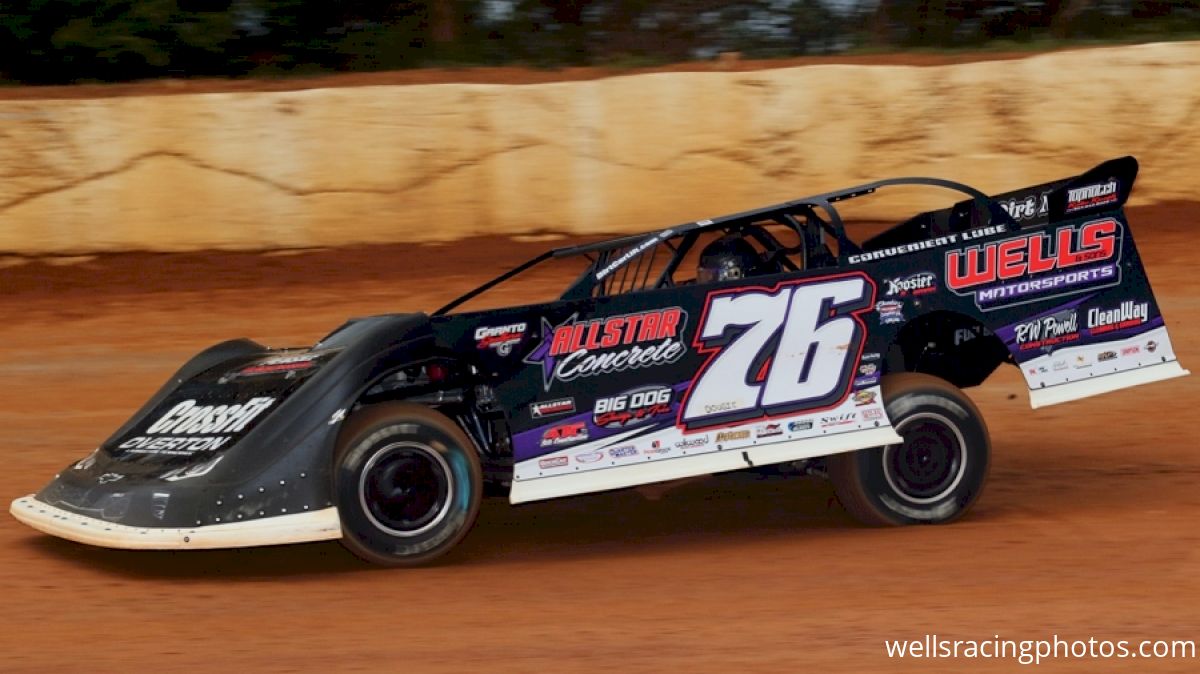 For the first time in what feels like forever, there's no rain in sight as Castrol FloRacing Night in America returns on Tuesday night at 411 Motor Speedway. With great weather comes great racing action for fans in attendance and those watching live on FloRacing. Many of the best Dirt Late Model racers in America are expected to be in attendance for the $20,000-to-win race.
Four-time World 100 winner Jonathan Davenport leads the championship standings entering the seventh race of what is now a nine-race schedule. "Superman" is expected to be in attendance and will be chasing his first series victory since winning the season opener at Tyler County Speedway in April.
The most recent winner on the NASCAR Cup Series circuit is expected to be in the house at 411 Motor Speedway after winning at the Charlotte Motor Speedway Roval on Sunday. Kyle Larson will be behind the wheel of the K&L Rumley Enterprises No. 6 machine while attempting to capture his second Castrol FloRacing Night in America main event of the 2021 season.
But if Davenport or Larson are to win Tuesday night's race, they're likely going to have to go through the hottest Dirt Late Model driver in the country. Brandon Overton enters the event looking to add another big win to his impressive 2021 campaign. The winner of two Dirt Late Model Dreams and the 51st Annual World 100 will be attempting to claim his first Castrol FloRacing Night in America victory.
Knoxville Dirt Late Model Nationals winner Mike Marlar, Scott Bloomquist Racing driver Nick Hoffman and "Hunt the Front" YouTube sensation Joseph Joiner will also be in attendance Tuesday night.
A strong group of Tennessee natives are expected to defend their home turf, with Ryan King, Cory Hedgecock and Jensen Ford among the Volunteer State drivers planning to compete.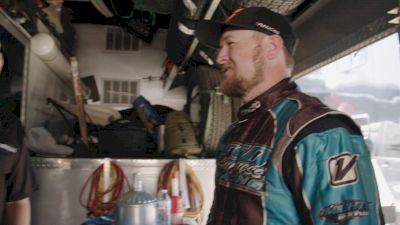 VIDEO: Inside The Hauler Presented By Castrol With Ryan King
Georgia natives Donald McIntosh, Tyler Millwood and Ashton Winger will be looking to take the $20,000 check home to the Peach State.
The full expected entry list for Tuesday's race can be viewed at the bottom of this story.
In addition to the Super Late Model main event, 602 Crate Late Models and 604 Crate Late Models will be in action. Racing begins with hot laps at 6:30 p.m. ET, with qualifying, heat races, b-mains and main events to follow.
Don't miss out on the fun during Castrol® FloRacing Night in America. Subscribe to FloRacing today to watch!
Castrol® FloRacing Night in America runs from March through October with races at nine tracks in six states. Each event will be streamed live and on-demand only on FloRacing and also feature a new live studio show co-hosted by DirtonDirt.com's Michael Rigsby and Derek Kessinger that includes commentary and expert analysis, social media integration via the FloSports app and special guests from the Dirt Late Model world.
In addition to races paying $10,000- to $22,000- to win, the Castrol® FloRacing Night in America also offers a points fund totaling $62,500. Any questions regarding Castrol® FloRacing Night in America and its events can be directed toward series general manager Ben Shelton at msrmafia@gmail.com or 901-335-3037.
For more information on Castrol® FloRacing Night in America sponsors, visit the company websites at www.castrol.com; www.renegaderacefuel.com; www.keysermanufacturing.com/brand/integra-racing-shocks-springs; www.pitstopusa.com; www.pfcbrakes.com; www.buzzeracing.com; www.arizonasportshirts.com; and www.hoosiertire.com.
For complete details regarding Castrol® FloRacing Night in America, please visit the series landing page at www.flosports.tv/castrolfloracingnightinamerica/.
Castrol FloRacing Night In America Expected Entry List
(October 12 at 411 Motor Speedway)
| | | | |
| --- | --- | --- | --- |
| # | First | Last | Hometown |
| 0NH | Nick | Hoffman | Mooresville, NC |
| 1G | Ryan | King | Seymour, TN |
| t6 | Tod | Hernandez | Rossville, GA |
| 6 | Kyle | Larson | Elk Grove CA |
| 7M | Donald | McIntosh | Dawsonville, GA |
| 7w | Ricky | Weiss | Headlingly, MB |
| 10 | Joseph | Joiner | Milton, FL |
| 22 | Will | Roland | Jasper, GA |
| 23 | Cory | Hedgecock | Loudon, TN |
| 26 | Justin | Owens | Rossville, GA |
| 27 | Michael | Lake | Uniontown, PA |
| 31 | Tyler | Millwood | Kingston, GA |
| 35 | Matt | Tharp | Luttrell, TN |
| 49 | Jonathan | Davenport | Blairsville, GA |
| 71 | Pierce | McCarter | Seymour, TN |
| 76 | Brandon | Overton | Evans, GA |
| 83 | Jensen | Ford | Johnson City, TN |
| 89 | Ashton | Winger | Hampton, GA |
| 99 | Boom | Briggs | Bear Lake, PA |
| 116 | Randy | Weaver | Crossville, TN |
| 157 | Mike | Marlar | Winfield, TN |