USAC
Rankings: Top 10 Dirt Drivers In September
Rankings: Top 10 Dirt Drivers In September
It was a busy month for dirt racers throughout the country. FloRacing ranks the top 10 drivers who performed the best in September.
Oct 5, 2021
by Brandon Paul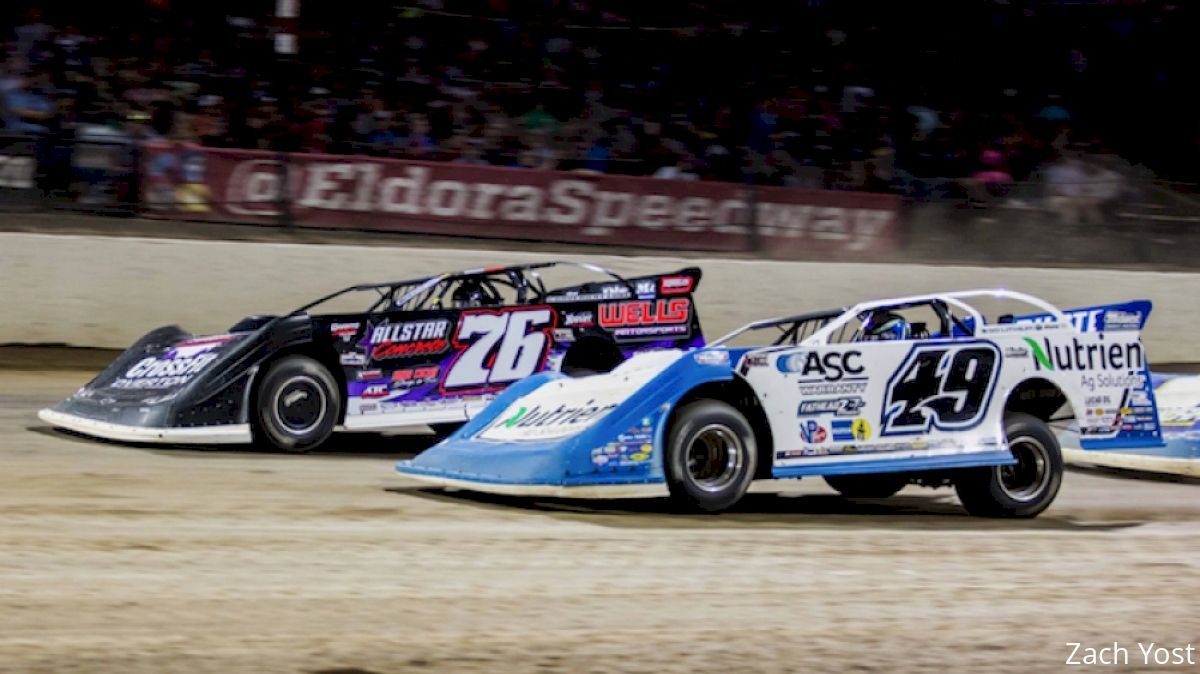 From the World 100s and 4-Crown Nationals at Eldora Speedway to the Tuscarora 50 at Port Royal Speedway and Fonda 200 at Fonda Speedway, September was a big month of racing for dirt racers in America.
With the month of racing concluded, we're taking on the difficult task of ranking the top 10 drivers who performed best during the month.
1) Brandon Overton - After sweeping the Dirt Late Model Dreams in June, it appeared as though Overton was on his way to doing the unthinkable and sweeping the World 100s in September. "Big Sexy" won the 51st Annual World 100 before finishing third in the 50th Annual World 100. Later in the month, he added a $50,000 Texas Dirt Nationals victory at Texas Motor Speedway and an ULTIMATE Super Late Model Series win at Modoc Raceway.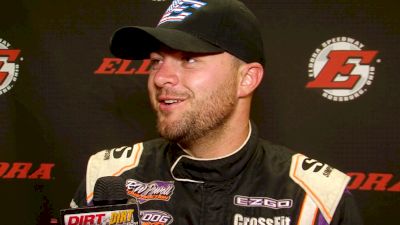 Brandon Overton discusses his victory in the 51st Annual World 100.
2) Tanner Thorson - A trio of victories highlighted a strong month of September for the open-wheel standout. Thorson visited victory lane with both the USAC National Midgets and USAC National Sprint Cars during the month. Thorson kicked things off with a Midget win in USAC's return to Angell Park Speedway and followed it up with Sprint Car wins during back-to-back weekends at Huset's Speedway and Circle City Raceway.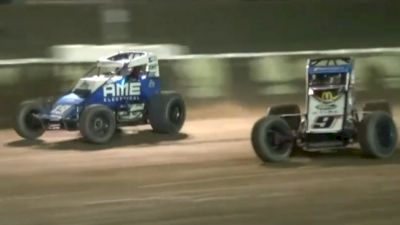 Highlights from Thorson's USAC Sprint Car victory at Circle City Raceway.
3) Jonathan Davenport - "Superman" was the only kryptonite for Brandon Overton at Eldora Speedway. For that reason alone, he cracks the podium on this month's list. Davenport drove by Overton on a mid-race restart and pulled away to win the 50th Annual World 100, his fourth victory in Dirt Late Model racing's most prestigious race.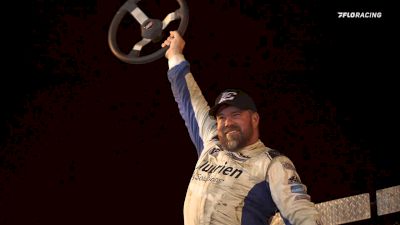 Jonathan Davenport talks about his fourth career World 100 win at Eldora.
4) Stewart Friesen - Not even a cut tire and broken shock could stop Friesen from winning the richest race in Short Track Super Series history. The NASCAR Truck Series driver recovered from an early mishap and dominated the second half of the Fonda 200 at Fonda Speedway, earning a $53,000 check for his performance.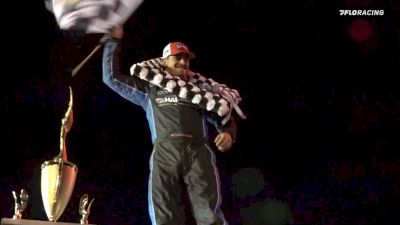 Stewart Friesen joined elite company with his second Fonda 200 victory.
5) Chris Windom - "Big Daddy" collected three wins during the month of September, including a $20,000 Midget victory in the inaugural USAC Nationals at Huset's Speedway. In addition to scoring a preliminary victory at Huset's, he finished the month by winning the USAC Midgets 4-Crown Nationals finale at Eldora Speedway.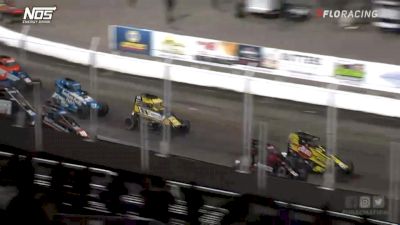 Watch highlights from Windom's $20,000 USAC Midget win at Huset's Speedway.
6) Logan Wagner - The Pennsylvania driver defended his home turf by winning the biggest race of the FloRacing All Star Circuit of Champions season. Wagner used a head-turning move on Lance Dewease with two laps to go on his way to winning the $50,000 Tuscarora 50 at Port Royal Speedway.
Check out the highlights from the Tuscarora 50, including Wagner's bold move for the win.
7) Mike Marlar - If fans at Eldora Speedway wanted a show, Marlar gave it to them during the 50th Annual World 100. Marlar charged from 17th in the B-Main to earn the 26th starting spot in the main event. He then proceeded to charge from 26th to second in the World 100. While his efforts didn't result in a victory that night, he did collect $50,000 later in the month for winning his third Knoxville Late Model Nationals.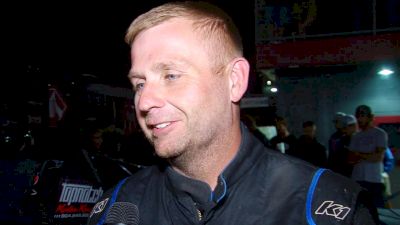 Marlar chats about his impressive performance in the 50th Annual World 100.
8) Brandon Sheppard - Sheppard won a little bit of everything during the month of September. Sheppard won with the World of Outlaws Late Model Series at Volunteer Speedway and Lucas Oil Late Model Dirt Series at Brownstown Speedway. He also made the trip to Fairbury Speedway for Castrol FloRacing Night in America and collected a cool $15,000 check.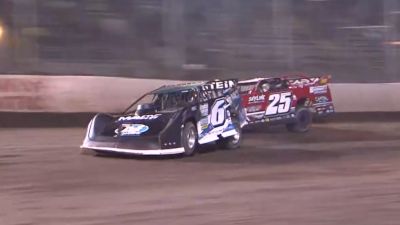 Highlights from Brandon Overton's Castrol FloRacing Night in America win at Fairbury.
9) Tyler Courtney - "Sunshine" continued to add to his impressive resume at Eldora Speedway during the 4-Crown Nationals. Courtney made history by becoming the first driver to ever win three USAC National Midget features in a row at the historic race track. In addition to his Midget victory, he also secured a USAC National Sprint Car win during the 4-Crown Nationals.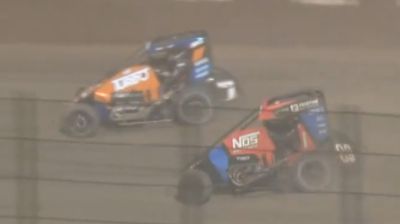 Watch highlights from Courtney's historic third straight USAC Midget win at Eldora.
10) Joseph Joiner - The "Hunt the Front" YouTube sensation had a month to remember. After a memorable moment qualifying for his first ever World 100 at Eldora Speedway, Joiner won the richest Crate Late Model race of the season. Joiner led the final 65 laps of the Super Bee 100 at Super Bee Speedway to earn a $50,001 payday.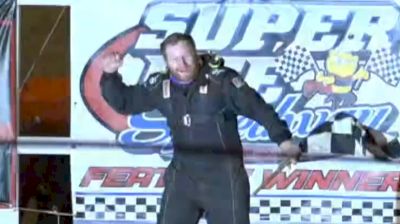 Joseph Joiner collected the biggest win of his career at the Super Bee 100.