2021 Castrol FloRacing Night in America at Fairbury Speedway
Davenport, Larson & More Expected For Castrol® FloRacing Night In America
Davenport, Larson & More Expected For Castrol® FloRacing Night In America
NASCAR star Kyle Larson will join a star-studded field of Dirt Late Model drivers during Castrol FloRacing Night in America at Fairbury Speedway.
Sep 13, 2021
by Brandon Paul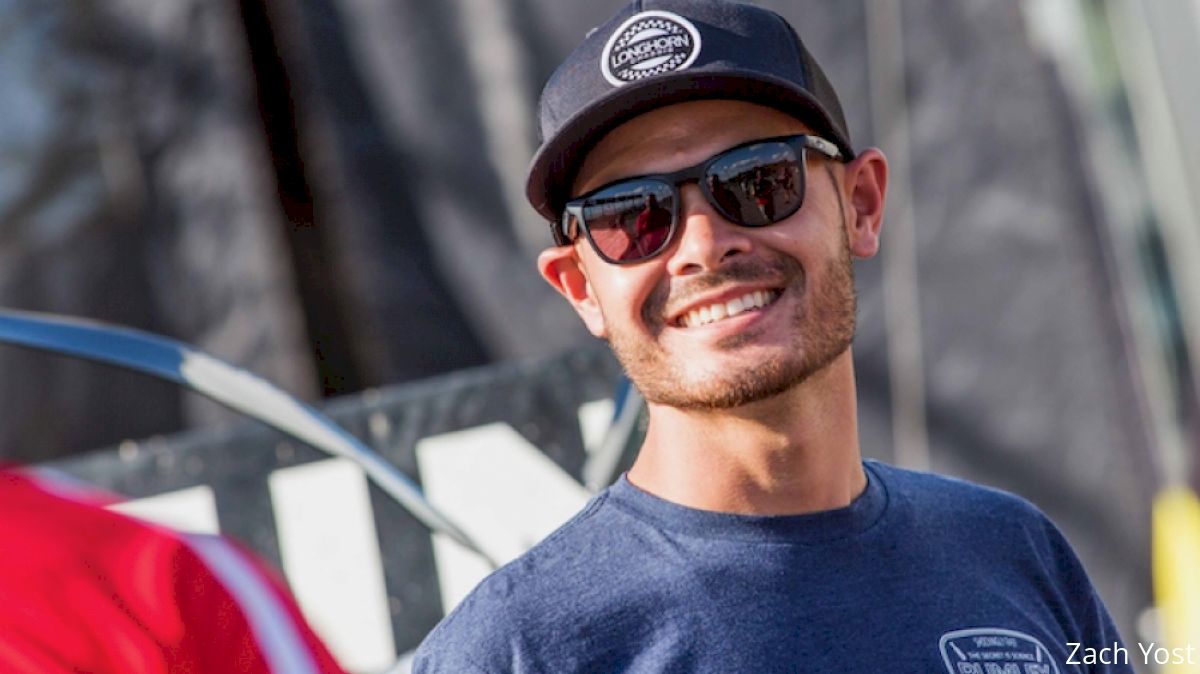 Monday night is Castrol® FloRacing Night in America at Fairbury Speedway and live on FloRacing. A strong contingent of the best Dirt Late Model racers in the country will be joined by NASCAR star Kyle Larson for the second running of "One for the Road," paying $15,000 to the race winner.
Larson enters Monday night's race at FALS as the winner of the Prairie Dirt Classic earlier this year at the quarter-mile bullring. Driving the K&L Rumley Enterprises No. 6 machine, Larson will be looking to win his sixth career Dirt Late Model main event.
Earlier this year, Larson earned his first career FloRacing Night in America victory at Brownstown Speedway. A win on Monday night would make him the first multi-time winner this season.
In addition to Larson, many of the top performers from last week's World 100s at Eldora Speedway will be in action, including 50th Annual World 100 winner Jonathan Davenport.
"Superman" enters FloRacing Night in America after winning the season opener at Tyler County Speedway in April. The now four-time World 100 winner is also the current FloRacing Night in America championship leader after four races.
Fairbury Speedway is America's Dirt Track.
Coming off an impressive runner-up performance in the 50th Annual World 100, Mike Marlar is also expected to be in attendance Monday night. Marlar currently sits second in the championship standings behind Davenport entering the fifth race of the campaign.
Bobby Pierce, the most recent FloRacing Night in America winner at Tri-County Speedway, is also expected to be in attendance at Fairbury. The Illinois native is fourth in the point standings
Brandon Sheppard, the defending winner of "One for the Road" and current World of Outlaws Late Model Series points leader, is expected to compete Monday night.
Hudson O'Neal, Tanner English, Jason Feger, Mike Spatola, McKay Wenger, Ryan Unzicker and many more will also be in action Monday night.
Don't miss out on the fun during Castrol® FloRacing Night in America. Subscribe to FloRacing today to watch!
Castrol® FloRacing Night in America runs from March through October with races at 10 tracks in eight states. Each event will be streamed live and on-demand only on FloRacing and also feature a new live studio show co-hosted by DirtonDirt.com's Michael Rigsby and Derek Kessinger that includes commentary and expert analysis, social media integration via the FloSports app and special guests from the Dirt Late Model world.
In addition to races paying $10,000- to $22,000- to win, the Castrol® FloRacing Night in America also offers a points fund totaling $62,500. Any questions regarding Castrol® FloRacing Night in America and its events can be directed toward series general manager Ben Shelton at msrmafia@gmail.com or 901-335-3037.
For more information on Castrol® FloRacing Night in America sponsors, visit the company websites at www.castrol.com; www.renegaderacefuel.com; www.keysermanufacturing.com/brand/integra-racing-shocks-springs; www.pitstopusa.com; www.pfcbrakes.com; www.buzzeracing.com; www.arizonasportshirts.com; and www.hoosiertire.com.
For complete details regarding Castrol® FloRacing Night in America, please visit the series landing page at www.flosports.tv/castrolfloracingnightinamerica/