2021 Tuscarora 50 at Port Royal Speedway
Ranking The Top 10 Tuscarora 50 Drivers
Ranking The Top 10 Tuscarora 50 Drivers
FloRacing ranks the top 10 drivers heading into this weekend's Tuscarora 50 at Port Royal Speedway.
Sep 8, 2021
by Tyler Burnett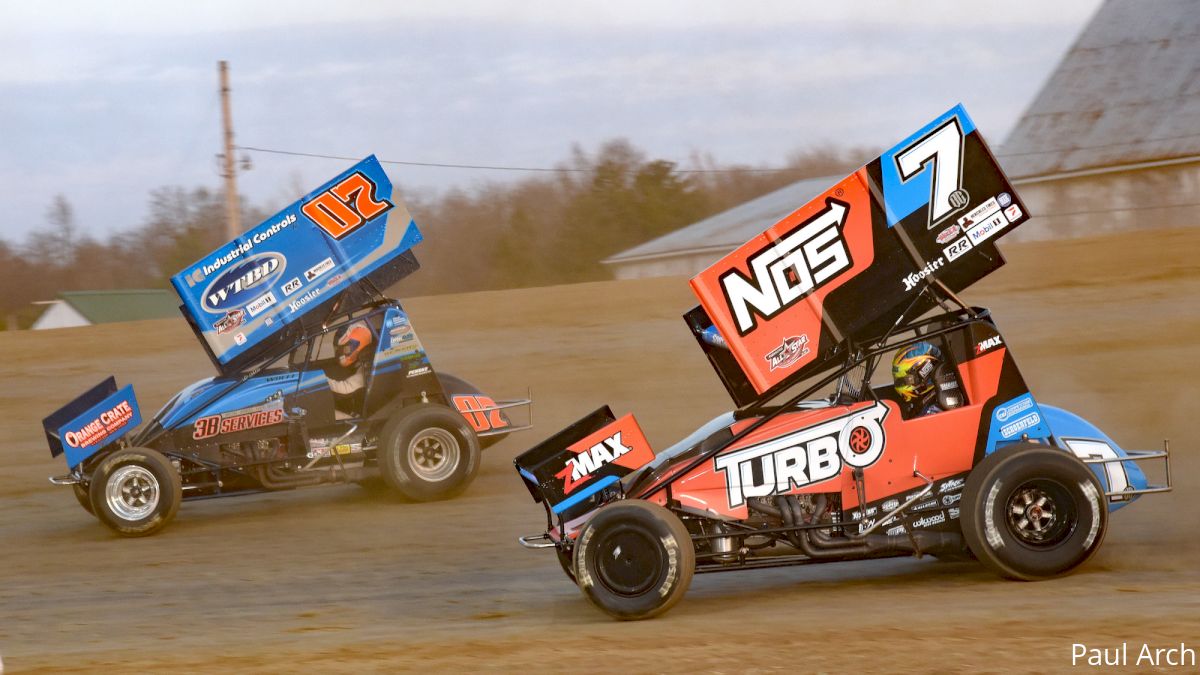 The Tuscarora 50, the biggest race of the FloRacing All Star Circuit of Champions season, will take place this weekend at Port Royal Speedway. We've ranked the top 10 drivers entering the $54,000-to-win Sprint Car main event.
Lance Dewease - When it comes to success at the Speed Palace, there's no better active driver than Dewease. The defending winner of the Tuscarora 50 has seven total wins in the event and 199 wins all-time at Port Royal, which is second all-time behind Keith Kauffman. He's also the only driver to win a Tuscarora 50 in four different decades.
Anthony Macri - A 10-time Port Royal Speedway winner, Macri has three victories this season and finished runner-up to Dewease in last year's Tuscarora 50.
Logan Wagner - He's the current 410 Sprint Car points leader at Port Royal and a three-time track champion. Wagnes also earned a victory with the All Stars earlier this year during the Kieth Kauffman Classic at Port Royal.
Danny Dietrich - What have you done for me lately? Well, Dietrich is the driver who has most recently visited victory lane at Port Royal. He won the Labor Day Classic this past Monday. It was his fourth Labor Day Classic victory and eighth career win at the Speed Palace.
Tyler Courtney - Although he doesn't have a ton of experience at the track, the driver they call "Sunshine" did win a USAC National Sprint Car Series race at the track in 2019. The current All Star Circuit of Champions points leader has eight wins already this year.
Aaron Reutzel - The "Jailbreak Tour" continues this weekend as the 2019 Tuscarora 50 winner heads back to Port Royal. Reutzel finished second in the Labor Day Classic this past Monday after winning at Wayne County Speedway on Sunday.
Justin Peck - With three wins to his credit this season, Peck enters the Tuscarora 50 with three All Stars wins so far in 2021. He also collected a victory at Port Royal Speedway in March.
Cory Eliason - He's scored a pair of All Stars wins already this season and currently sits second in the point standings. He also won the first night of the Tuscarora 50 week in 2020.
Dylan Cisney - After a podium finish (third) in last year's Tuscarora 50, Cisney will be looking to improve by two positions this time around. In March, he earned his fifth win at Port Royal Speedway.
Brent Marks - The 2015 Tuscarora 50 winner collected a win at Port Royal Speedway at the end of July.
Others to Watch: Spencer Bayston, Brian Brown, Zeb Wise, Rico Abreu, Hunter Schuerenberg, Gio Scelzi, Jared Esh, Mike Wagner, Ian Madsen, Devon Borden, Gerard McIntyre, Jeff Halligan, Mike Walter II