2021 USAC Midgets BC39 at The Dirt Track at IMS
Could There Be More Dirt Races At Indianapolis Motor Speedway?
Could There Be More Dirt Races At Indianapolis Motor Speedway?
Indianapolis Motor Speedway President Doug Boles didn't shut the door on the possibility of hosting more dirt races at the track.
Aug 23, 2021
by Brandon Paul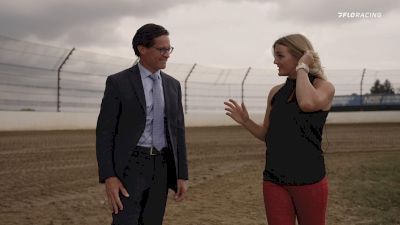 When you really like something, it's normal to want more of it. That was the case for fans in attendance and those watching last week's thrilling BC39 at Indianapolis Motor Speedway live on FloRacing.
That begs the question – could there be more dirt races at The Dirt Track at IMS in the future?
The good news for fans is that track President Doug Boles isn't saying no.
"I think there's always another chance," Boles said in an interview on FloRacing. "The biggest thing for us is that we want [the BC39] to be special. We've also told all the local track promoters that we don't want any of their business. I want to put on an event and have a racetrack that helps all the local tracks. The biggest thing for us is that we want the local track, short track economy to grow. We don't want to be competing for the same dollars."
Throughout the three-day event at Indianapolis Motor Speedway, it was evident that Boles and the rest of the IMS staff took great pride in the BC39. This wasn't just a second-tier event at The Dirt Track; it was an event that deserved just as much attention as the major NASCAR and IndyCar events held at "The Racing Capital of the World."
In fact, on numerous occasions throughout the week Boles made it known that the BC39 was his second favorite event at the track – only behind the prestigious Indianapolis 500.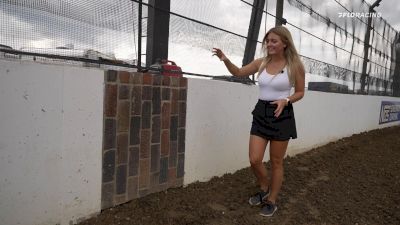 Get to know The Dirt Track at Indianapolis Motor Speedway.
Boles took the time to speak at the drivers meeting, speak with fans during opening ceremonies and great each driver prior to the main event on Thursday night.
And if Boles dedication to the event wasn't enough, insert track owner Roger Penske who attended both nights of racing at The Dirt Track. Penske addressed the crowd on Thursday night and made it known that he wanted to hear feedback to make the BC39 even better in future years.
As the staff at Indianapolis Motor Speedway works to make the BC39 a special annual event, the thought of adding additional events is in the back of their minds.
"We've talked about doing a Micro Nationals here where we bring people in," Boles said. "Should we think about a Midget week race, maybe? A lot of people ask us about Sprint Cars, but I think we're a little too small for Sprint Cars. Whatever we do we want it to be very special and we don't want to get in the way of all the short track around the Midwest."
Short track racing isn't something new for Boles. He has a passion for grassroots racing that began as a high school student attending races in Indiana. When he isn't busy at IMS, he still spends much of his free time watching action at his local short tracks.
"If I'm not here, that's where I go," Boles said. "On the weekends, whether it's Paragon, I love to go to Putnamville because that's where I went as a high school kid, Kokomo is awesome, Anderson Speedway is a paved track. They're everywhere and it's where I love to be on a weekend."
Whether additional events get added or not, it's clear that dirt racing will play a big role at Indianapolis Motor Speedway for the foreseeable future.