The World Of Outlaws
Aaron Reutzel Breaks Silence on Penalty, Departs Roth Motorsports
Aaron Reutzel Breaks Silence on Penalty, Departs Roth Motorsports
Aaron Reutzel will seek other endeavors after leaving Roth Motorsports.
Aug 20, 2021
by Matt Weaver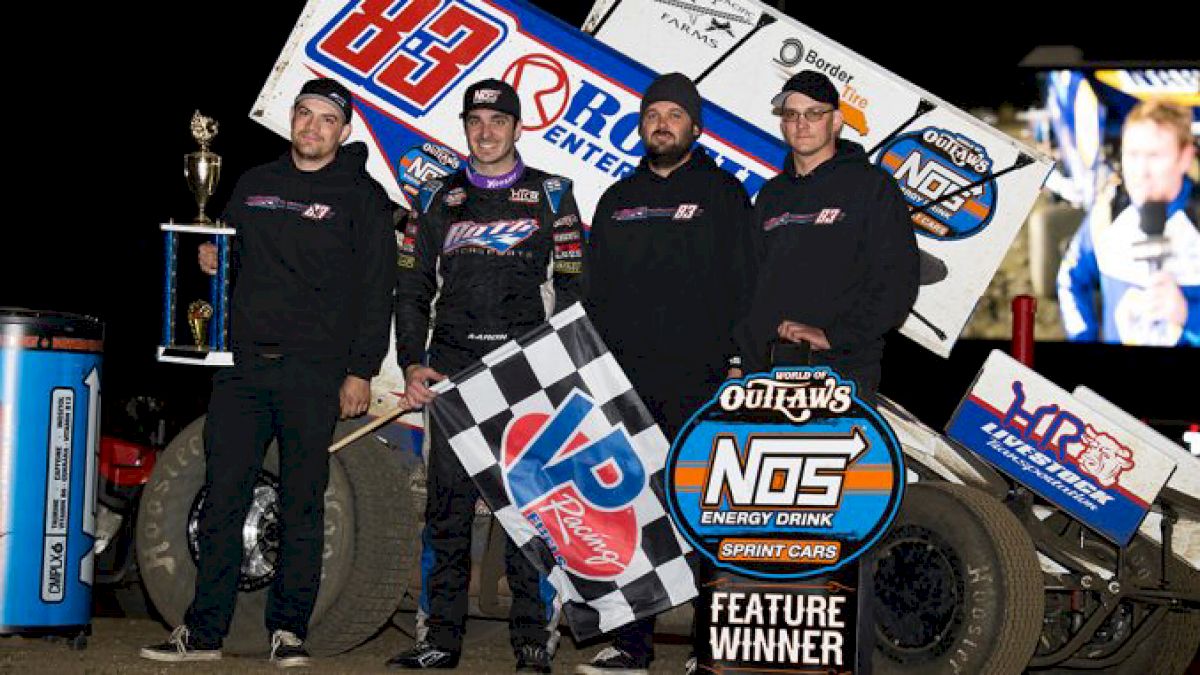 With Kasey Kahne set to drive the Roth Motorsports No. 83 for the remainder of the World of Outlaws season, Aaron Reutzel has decided to seek future endeavors in the aftermath of a substantial infraction and penalty earlier in the month.
The three-time All Stars Circuit of Champions champion also broke his silence over what led to one of the heftiest penalties in recent Sprint Car history and confirmed his split with team owner Dennis Roth.
"They made a proposal to finish out the season that I wasn't comfortable with," Reutzel said in a press release. "I felt it was best for us to part ways and I'll pursue some other opportunities that have been presented. I appreciate the opportunity that Dennis and Teresa Roth gave me and I'm pleased with the success that we were able to accomplish."
The accomplishments included four World of Outlaws victories and another win with the All Stars in February at Screven Speedway.
A day after winning that fifth race of the season at Ransomville Speedway in New York, a World of Outlaws official recognized an abnormality in the paint and inspection sticker of the No. 83, with Reutzel admitting that he had tampered with both. The 31-year-old conceded that he removed an inspection sticker from a different legal chassis and placed it on the chassis in question.
The subterfuge was intended to hide a chassis that featured undersized tubing. SprintCarUnlimited.com previously reported that this was Reutzel's second offense for the same infraction. His car reportedly failed inspection earlier this season at a World of Outlaws event in mid-June at Knoxville Raceway.
Reutzel was hit with a 30-day suspension and a $10,000 fine alongside the loss of 1,000 series points -- meaningful since he was current rookie of the year leader.
Roth Motorsports was also issued a $10,000 fine and the loss of 500 owner points.
The Sprint Car industry implemented support bar rule changes in 2019. When Reutzel joined Roth Motorsports over the winter, it came with the agreement that he would operate the team independently with crew chief Dylan Buswell.
"It's a chassis that I originally bought in 2011," Reutzel said. "And it's a car that I have been running frequently for the past three years.
"We have raced it each of the past two years and gone through World of Outlaws tech as well as Knoxville 360 and 410 Nationals tech with no problem. We powder-coated it one more time for this year and apparently one rail got too thin as a result.
"It has been a favorite car of mine for years, so I made the mistake of changing the sticker. I own up to it. It was a stupid mistake on my part and something I'll never do again. The car was never intended to be illegal in any way."
Reutzel offered an apology to any fans let down by his actions.
"Everyone works so hard and I feel like I let them down, I apologize to everyone involved with this effort," Reutzel said. "I apologize to all of our fans as well, they always keep us motivated to be our best and are always there for us and we miss not being able to see them for the short term.
"It was a mistake and I'll learn from it. I'll take the time off as prescribed and then plan to come back stronger and better than ever."
Reutzel did not divulge his future plans.