2021 USAC Midgets BC39 at The Dirt Track at IMS
Ranking The Top 10 BC39 Drivers
Ranking The Top 10 BC39 Drivers
We rank the top 10 drivers heading into this week's BC39 at The Dirt Track at Indianapolis Motor Speedway.
Aug 16, 2021
by FloRacing Staff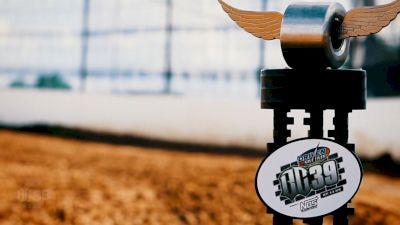 One of the most anticipated Midget races of the year, the BC39 at Indianapolis Motor Speedway, will be held this Wednesday and Thursday. The FloRacing staff has assembled a list of 10 favorites to keep an eye on while watching the race on FloRacing.
1) Kyle Larson
The NASCAR Cup Series star enters the race as the hottest driver in America. "Yung Money" has won back-to-back Chili Bowl Nationals behind the wheel of a Midget. This week, Larson will be behind the wheel of the Chad Boat Industries No. 86. The last time he was in this car, he dominated Indiana Midget Week in 2020.
2) Tanner Thorson
Thorson, a former USAC National Midget Series champion, enters the BC39 with momentum on his side. He has four wins in his last eight USAC National Midget Series starts.
3) Tyler Courtney
Courtney would love nothing more than to win the BC39 in his hometown of Indianapolis. The 2019 USAC National Midget Series champion was previous finishes of fourth (2018) and second (2019) in the BC39. In 2019, he charged from his 20th starting spot to finish runner-up.
4) Justin Grant
Grant enters the BC39 as the most recent USAC National Midget Series winner on dirt, with his win coming on another tight bullring at Lanco's Clyde Martin Memorial Speedway. He'll look to continue his bullring success at the tight, quarter-mill bullring inside Indianapolis Motor Speedway.
5) Emerson Axsom
Axsom has been a model of consistency recently on the USAC circuit, with 13 top-five finishes in his last 14 starts. Included that is a pair of victories at Kokomo Speedway and Jefferson County Speedway. Although this will be his first BC39 appearance, we expect him to be in contention like he has been all year.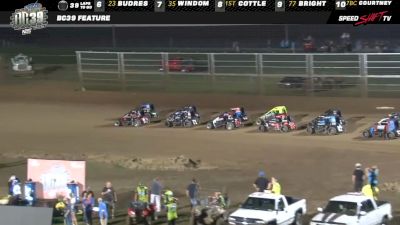 Flashback to the inaugural BC39 at The Dirt Track at IMS in 2018.
6) Buddy Kofoid
The current USAC National Midget Series points leader enters the BC39 as a four-time winner already in 2021. Like Axsom, Kofoid will also be a BC39 rookie when he arrives in Indianapolis.
7) Chris Windom
Windom, the defending USAC National Midget champion, has three wins with the series this year. He finished 12th in the inaugural BC39 in 2018 before recording a podium finish (third) in 2019.
8) Daison Pursley
Sixteen-year-old Daison Pursley will make his way to Indianapolis with two USAC Midget victories in his last nine starts. One of those victories came at Action Track USA, another tight bullring like The Dirt Track at IMS.
9) Zeb Wise
Wise is one of two drivers who enters the race as a former winner of the BC39. Wise won the last edition of the race that was contested in 2019. Driving for Matt Wood Racing, this will be his first Midget appearance since the Chili Bowl earlier this year.
10) Brady Bacon
The inaugural BC39 winner enters the race with only a handful of Midget starts In 2021. He finished fourth at Bloomington Speedway and third at Circle City Raceway during Indiana Midget Week.
Others to Watch
Thomas Meseraull, Kevin Thomas Jr, Corey Day, Kyle Cummins, Jason McDougal, Cannon McIntosh, Spencer Bayston and Ryan Timms.