2021 NOS Energy Drink Knoxville Nationals
Knoxville Nationals: Making The A The Hard Knox Way
Knoxville Nationals: Making The A The Hard Knox Way
71 drivers will race for four spots in Knoxville Nationals Hard Knox Night.
Aug 13, 2021
by Matt Weaver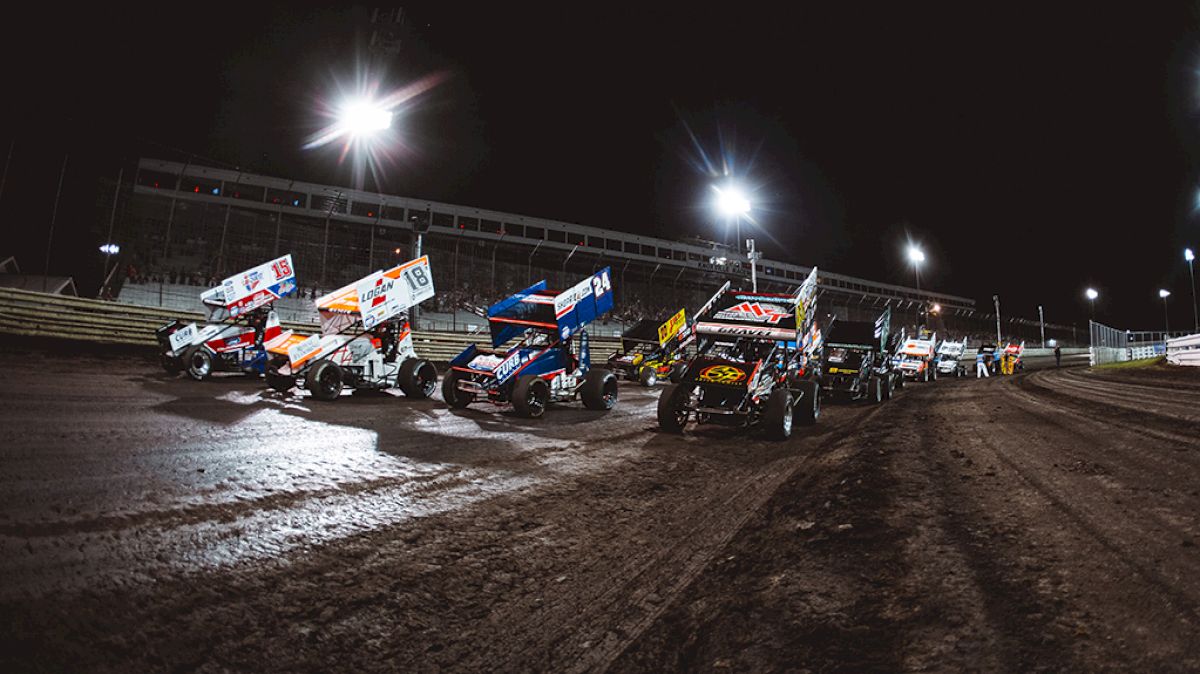 It's time to find out who will "make the A the Hard Knox Way" in the Knoxville Nationals.
It's a catchy slogan to be sure, but it's also authentic.
Thanks to the first two nights of qualifying for the Granddaddy of Them All, we now know who will occupy the first eight rows for the start of the A Feature on Saturday night.
And despite the occasional grumbles about the event format, and eight car heat race inverts, the first eight rows for Saturday night look almost exactly how you would expect. The cream indeed rose to the top:
Gio Scelzi
Brad Sweet
Kyle Larson
Brent Marks
Donny Schatz
David Gravel
Kasey Kahne
Logan Schuchart
Brian Brown
Ian Madsen
Brooke Tatnell
Tyler Courtney
James McFadden
Justin Henderson
Justin Peck
Danny Dietrich
That group doesn't include Josh Baughman, Carson Macedo, Sye Lynch, Spencer Bayston, Cory Eliason, Kraig Kinser, Paul McMahan, Kerry Madsen, Sheldon Haudenschild and Sam Hafertepe. But no worries for them, because they are all locked into Saturday night's B-Main with a chance to race their way through by finishing in the top-four of that race just prior to the main event.
Everyone else is going to have to make the race the hard way -- er, the Hard Knox way. Friday night received this name because these are the drivers who received "hard knocks" during their qualifying nights.
The remaining 71 drivers will now have to race their way through split field time trials, six heats, a C, two Bs and the Hard Knox 25-lap A-Main. The top four from this race will have earned starting positions 21-24 in Saturday night's main event.
Remember, the #HardKnox format differs from the #NOSvilleNationals preliminaries... 👇

Qualifying is split into two flights
6 Heat Races now with a 4-car invert
2 B-Mains will transfer top 3 each
No inversion for the A-Main
Top 4 finishers lock-in for finale pic.twitter.com/J01oS6zYgL

— World of Outlaws (@WorldofOutlaws) August 13, 2021
Everyone else will have to go through the Alphabet Soup on Saturday. In other words, the intensity is about to ramp up.
So, who is there to watch on Friday night?
Let's start with Rico Abreu, seeking his sixth Knoxville Nationals feature appearance after coming one point short of locking into Saturday night's B, but will have a strong chance to race his way directly into the A.
There are also two previous main event winners in the Hard Knox. Sammy Swindell won the Nationals in 1983 and will be in the Friday show after he was involved in a Lap 1 crash on Thursday in the Pete Grove No. 70.
Tim Shaffer won the race in 2010 and is also in the Hard Knox.
Knoxville Raceway 410 track champion Terry and Austin McCarl, five-time 360 Nationals winner Shane Stewart and World of Outlaws regulars Jason Sides, Wayne Johnson, Jacob Allen and Brock Zearfoss will also vie for the final four spots in the main event.
Jac Haudenschild, making his final Knoxville Nationals appearance before retirement, will take the iconic Pennzoil No. 22 through the Hard Knox show.
Tim Kaeding, McKenna Haase, Daryn Pittman, Anthony Macri, Bill Balog and Zeb Wise are also included. Wise was set for a podium run in the Wednesday feature before suffering a mechanical failure.
The complete Hard Knox entry list can be found below.
7️⃣1️⃣ cars for #HardKnox at @KnoxvilleRaces!

7:15pm CT Hot Laps on @DIRTVision. pic.twitter.com/oToDJw5pcw

— World of Outlaws (@WorldofOutlaws) August 13, 2021