2021 NOS Energy Drink Knoxville Nationals
Kyle Larson Is The Talk Of The Town At Knoxville But ...
Kyle Larson Is The Talk Of The Town At Knoxville But ...
Sprint Car aces aren't here for your Kyle Larson narratives.
Aug 12, 2021
by Matt Weaver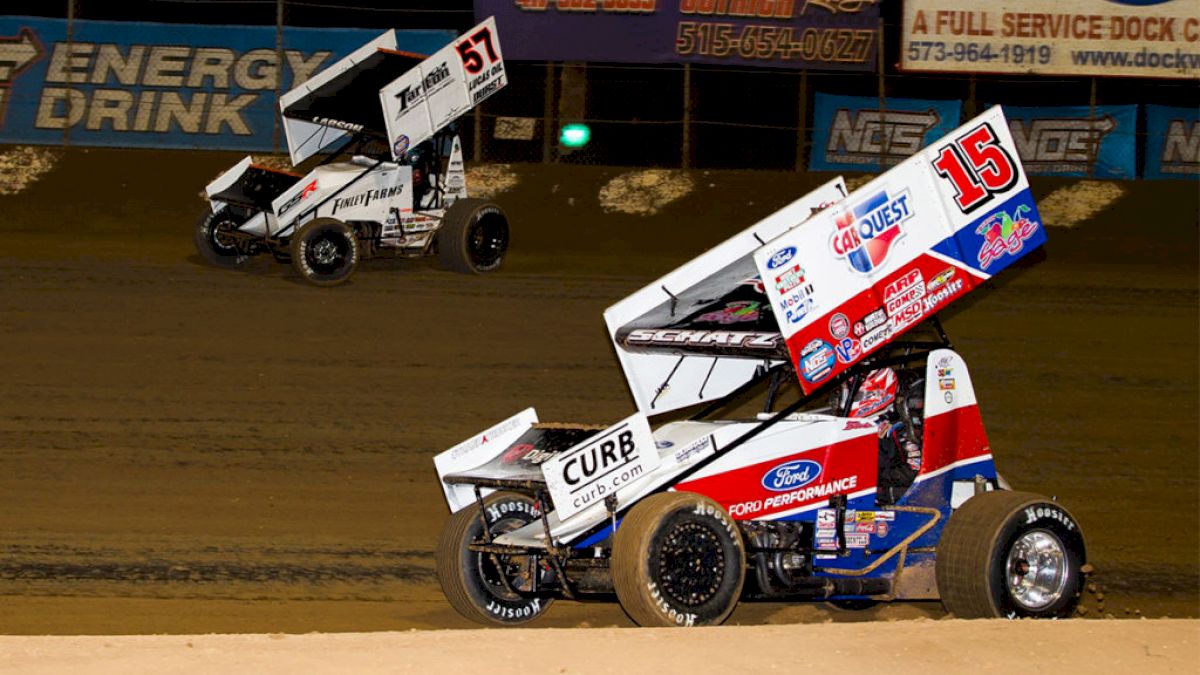 "Can we just go this once without talking about Kyle Larson?"
That's King Kyle XXXVII to you, Gio Scelzi, and it will be up to you to shift the narrative on Saturday night in the 60th Knoxville Nationals.
All joking aside, it must be frustrating to be the youngest World of Outlaws feature winner and a potential front row starter for the main event on Saturday and have to field questions about another competitor, even if that driver is Larson.
Scelzi made up the Wednesday night preliminary podium alongside reigning and defending Knoxville Nationals champion David Gravel and Donny Schatz, a 10-time World of Outlaws champion and 10-time winner of the Granddaddy of Them All.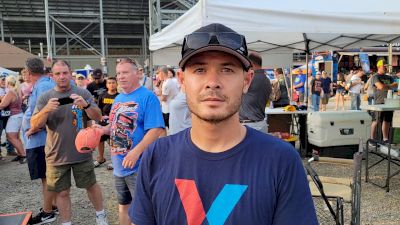 And yet, there was a question about how much attention they will pay to Larson on Thursday during the second half of the Knoxville Nationals qualifying races.
"It is what it is, we'll see," Gravel said. "The last time he was here, he struggled.
Kind of.
Larson indeed failed to make the feature in 2019, but won The One and Only, a high profile event scheduled in place of the pandemic canceled Knoxville Nationals in 2020 -- a year that signified his emergence as a modern-day AJ Foyt capable of winning in any discipline on any given night.
"This isn't easy," Gravel said. "He's obviously an amazing driver, but he's going to be turning left and right, shifting gears this weekend (in NASCAR at the Indianapolis Motor Speedway road course) so maybe we'll shift gears on Saturday too."
That's a metaphor for shifting the narrative, by the way.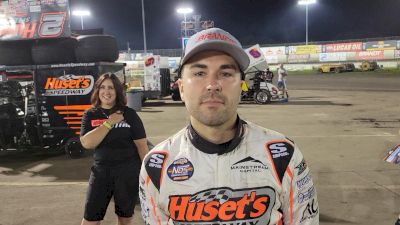 In addition to his 2019 Nationals victory, Gravel also won at Knoxville last year in the first race back from the Coronavirus shutdown and claimed wins in both the Capitani Classic on Sunday and the Wednesday preliminary.
So, what makes Larson any more of a favorite than Gravel -- or the Jason Johnson Racing team he won the most recent Nationals with featuring Carson Macedo behind the wheel?
That's to say nothing of the guy that has won 10 of them over the past 20 years. His initial answer to the question amounted to the following:
¯\_(ツ)_/¯
Schatz literally shrugged, cheekily, before providing an even more typical answer.
"I didn't realize we were coming in here to talk about Kyle Larson," Schatz said. "Is he in here?"
Gluck asked Scelzi, Gravel and Schatz about Larson last night and they were having none of it.

"Can we go one night without talking about Kyle?"

"It is what it is."

And then there's Donny with the shrug.

"I didn't realize we were coming here to talk about Kyle Larson." pic.twitter.com/k87bk1PVI2

— Matt Weaver (@MattWeaverAW) August 12, 2021
Larson was not there, in that moment anyway, but his presence reaches far across the Marion County Fairgrounds this week.
He is the Kings Royal XXXVIII winner, the current NASCAR Cup Series championship leader and is in the midst of the most dynamically successful 12 months in post-modern motorsports history.
Brian Brown, the four-time Nationals runner-up and two-time track champion, credited Larson for the increased attention and exposure the event has received this week.
"I think there are a lot of people watching this week because they want to see him win," Brown said. "He has brought a lot of people from the NASCAR world over to dirt and they've really enjoyed it because a) the racing is really good, but b) he's winning a lot.
"In turn, the fans here are watching him on Sundays and it's just good for racing in general."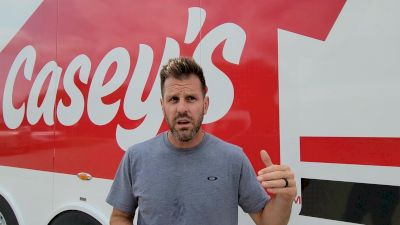 How is Larson managing that pressure or expectation?
"It's nice that as I've gotten older, I don't get too excited or feel pressure much," Larson said. "I just try to treat it as another race the best you can to block out any expectation or stuff like that. We've been running well lately."
Understatement.
Rico Abreu has seen a lot of Larson's success first hand, and even come at the expense of it in the Chili Bowl in recent years, but says this race is the ultimate equalizer -- that nothing that has come before matters this week.
"You have to beat the local guys who run here weekly who might have an advantage over the Outlaws or All Stars, guys like that," Abreu said. "It's the biggest race in the country and it pays the most money and it really makes it a different dynamic.
"It's really hard to win."
Unless of course, you're Donny Schatz with his 10 wins, and he still doesn't feel like a favorite. That's the point when it comes to Larson, that even if the oddsmakers place him atop the expected winner's list, the case could be made for Schatz, Gravel, Macedo, Brown, Scelzi or Brad Sweet.
Why not Kerry Madsen, Justin Henderson or Logan Schuchart?
With that said, Larson is the oddsmakers choice for a reason, and it's a status he is grateful to be riding into the biggest Sprint Car race of the year.
"It's been a dream season in a lot of ways," Larson said. "It's not even just the races I've won. It's being able to win the Kings Royal and run a Cup race the next day, stuff like that, that I've never had the opportunity with the practice and qualifying schedules.
"With the Cup Series schedules the way they are this year, I'll be able to race 100 times this year, be competitive, and that's really cool."
Unless you're Schatz, Gravel, Scelzi and the world, anyway.