NASCAR On Dirt
Alex Bowman Chooses Taste Of Dirt During NASCAR Break
Alex Bowman Chooses Taste Of Dirt During NASCAR Break
NASCAR Cup Series driver Alex Bowman is using his mid-season break to race a winged Sprint Car at race tracks in Indiana, Ohio and Pennsylvania.
Jul 26, 2021
by Brandon Paul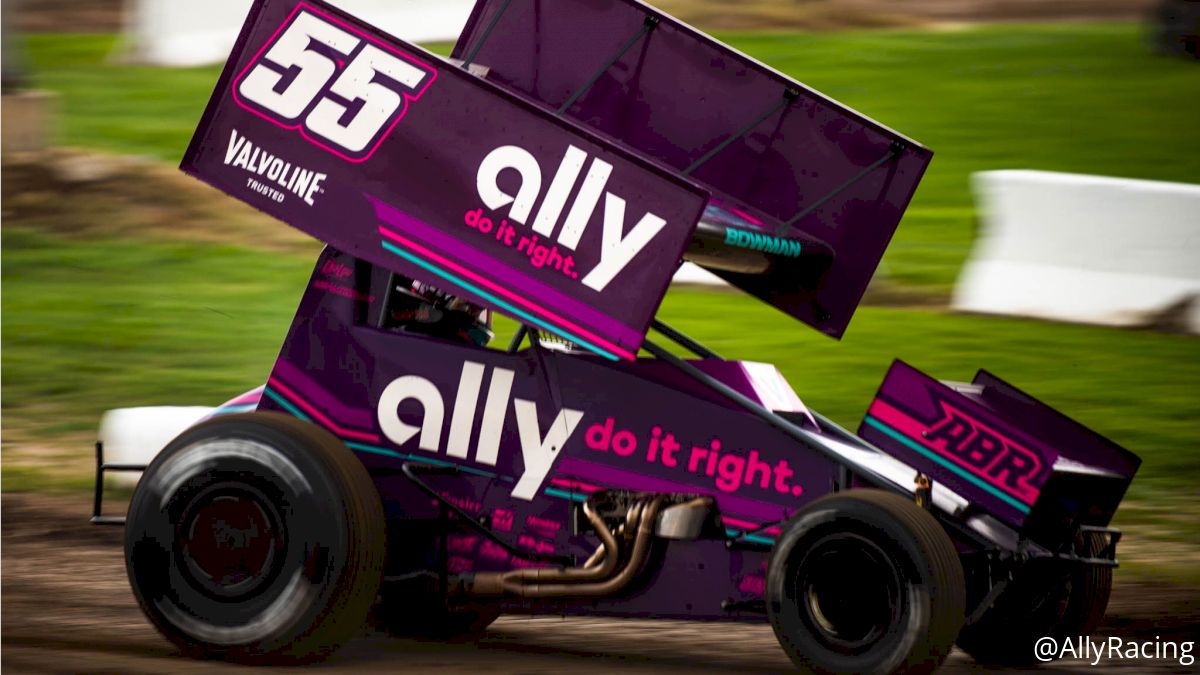 NASCAR Cup Series driver Alex Bowman could have used his two-week Olympic break to kick back in a beach chair, enjoy the sound of ocean waves, and enjoy fruity beverages. Instead, he chose the sound of 410 Sprint Cars engines and the taste of dirt.
Sprint car racing is hard 😅@allyracing pic.twitter.com/exR3j1dsjU

— Alex Bowman (@Alex_Bowman) July 23, 2021
Driving for his own Sprint Car team, Alex Bowman Racing, the team's namesake has embarked on a challenging journey during NASCAR's mid-season break. Last Thursday, Bowman made his Winged Sprint Car debut at Circle City Raceway, the first of six scheduled races in two weeks throughout Indiana, Ohio, and Pennsylvania.
While winning is always on the mind of a race car driver, Bowman's goal during this stretch is to become a better race car driver on Sundays.
"The thing I'm seeking is to make myself a better race car driver," Bowman said during an appearance on FloRacing's Loudpedal Podcast. "They're so fast and runs happen so quickly, restarts are so crazy, you have to worry about a lot of the same things you have to worry about in a Cup car with dirty air and how the air works. I feel like getting in a Midget will make me a better race car driver on Sundays."
Despite being a regular fixture at Midget events like the Chili Bowl Nationals, Bowman's resume on dirt is not as extensive as some may think. He grew up racing Midgets; however, much of that experience came on paved racetracks.
Now, he has embarked on a journey to become a better dirt racer, which he also believes will make him a better driver during NASCAR Cup Series events.
"For me, it's something that I didn't get as good at as I wanted to be," Bowman said. "Going back and doing it is something that I've always wanted to do. I've never raced a non-winged Sprint Car, so a winged Sprint Car is out of my comfort zone. I've always wanted to do it. I feel like it's one of the race cars that can make me a better race car driver on Sunday because they're so fast and things happen so quickly."
As a member of Hendrick Motorsports, Bowman is a teammate of one of the greatest dirt racers of this generation: Kyle Larson. Although he is a teammate, Bowman is also a competitor and has the drive to be better than Larson on Sundays.
"It makes Kyle a better race car driver on Sundays and I've gotta compete with him, and now we're in the same equipment," Bowman said. "I'm doing what I can to step my game up as well."
In addition to Larson's schedule competing at dirt races throughout the country, defending NASCAR Cup Series champion Chase Elliott has also competed in a handful of grassroots racing events over the last year. With Bowman's involvement, this has created a three-headed Hendrick Motorsports monster which has helped grow the sport at the grassroots level.
Bowman credits Larson and Hendrick Motorsports Vice Chairman Jeff Gordon for the increased interest in dirt racing.
"I think Kyle helped that, but at the same time I think we've all watched Jeff Gordon fall back in love with dirt racing.," Bowman said. "That was something that five years ago, you didn't see Jeff Gordon going to dirt tracks all the time. Now, he's going to Knoxville, driving a Midget and doing all these things. I think he sees how important it is to us as drivers and people, but he also sees how much better it makes Kyle and Christopher (Bell).
"It's definitely a nice change. I'm all for it."
To watch the full interview with Alex Bowman on The Loudpedal Podcast, click here.