2021 PA Speedweek at Port Royal Speedway
Rick Hendrick Endorses Kyle Larson's Dirt Schedule
Rick Hendrick Endorses Kyle Larson's Dirt Schedule
"He just eats, sleeps and drinks racing. He wants to win every race."
Jun 30, 2021
by Matt Weaver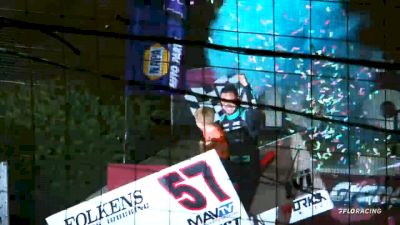 At least for a little bit, Kyle Larson was prepared to give up dirt racing for the chance to rebuild his NASCAR career.
When Kasey Kahne joined Hendrick Motorsports back in 2012, it immediately came at the expense of his Sprint Car and Midget sidequests as Rick Hendrick did not permit his drivers to partake in any extracurricular racing activities during the season.
It was a perceived liability, but a sacrifice Kahne had accepted to pursue a Cup Series championship, just as Larson agreed to limit his own with Chip Ganassi Racing.
To that point, when Larson began negotiations with Hendrick last autumn, the 28-year-old automatically assumed he would be asked to make the same extreme commitment.
No dirt racing.
He was prepared to do just that, but the topic never came up, and he's already raced 47 times this year across NASCAR, Sprint Cars, Midgets and Late Models -- winning 14 times overall.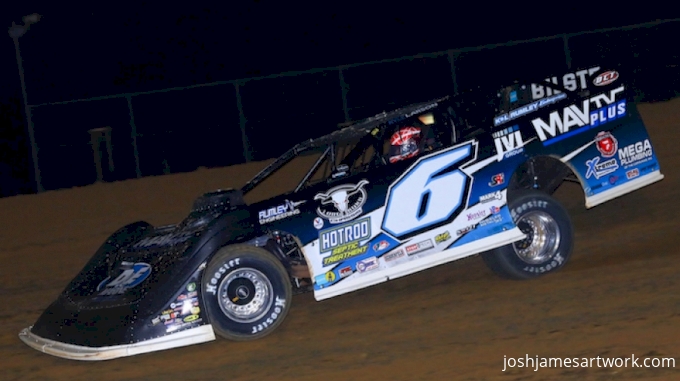 "Well, I'm definitely glad, for sure," Larson told FloRacing at Nashville Superspeedway. "It's not something they typically allowed their drivers to do in the past. I'm friends with Kasey and that was the case when he was racing here. …
"When I started to talk to Mr. H and Jeff (Gordon) about racing their Cup cars, I was a little bit nervous and bummed I wouldn't be able to race as much dirt. I didn't think they would cut it out completely, but I didn't expect them to let me do whatever I wanted either."
They pretty much have though, and the deciding factors proved to be Gordon and crew chief Cliff Daniels, who have both spent time with Larson during his dirt exploits over the past year. They concluded that any version of Larson that raced less would actually be detrimental to their NASCAR efforts.
"I think Cliff understands that when I race, I get better," Larson said. "So, I kind of just go through him on which races I want to run. He's been cool about letting me race as long as it doesn't interfere with what I have going on with the NASCAR team, because that's always been my number one priority -- even in the past."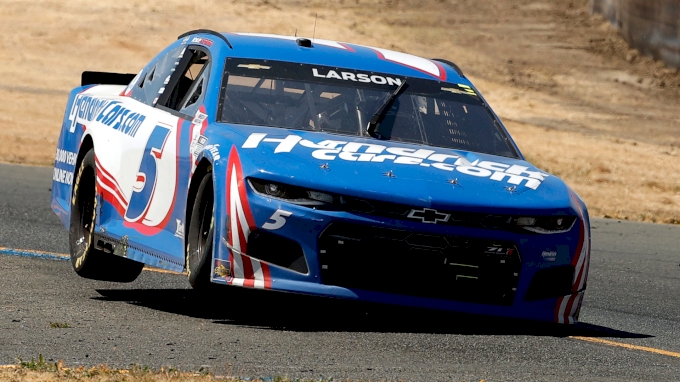 Larson has always battled a perception that NASCAR is either secondary to his passion for dirt or simply a means to fund it. He has always been the first person in the gym after taking son Owen to school every morning and then proceeds straight to the shop for debriefs and team meetings.
That was the case at Ganassi and it's the case with Hendrick now.
"I know a lot of people don't think that, but NASCAR has always been my number one priority," Larson said. "I don't miss anything. I don't go race a dirt race when I could be doing something else with the NASCAR team, whether it be sponsor appearance or sim day or whatever.
"I'm there for the NASCAR team. I've kept it that way, I've been able to race a lot throughout the week. Summer is really busy, but I love it."
Even when there is a conflict, like on Tuesday morning when Larson was racing Pennsylvania Sprint Week, Larson dialed-in via video teleconference and never skipped a beat.
With that said, did Hendrick ever consider limiting Larson when inking him to a contract?
"Well, I've let Chase (Elliott) do races, and Alex (Bowman) too," Hendrick said. "I've basically told them, if you get hurt, I got to put somebody (else) in the car."
Elliott has made starts in his Super Late Model and in a Dirt Midget, including his Chili Bowl debut, while Bowman has made several starts in a Midget as well.
"The one thing that Cliff has told me is that Kyle spends as much time or more as any other driver at the shop," Hendrick said. "If he wants to race and he still has this as a priority, racing is all he thinks about and he digs, and digs and digs.
"I'm fine with it."
Hendrick has also been astonished by Larson's capacity for racing.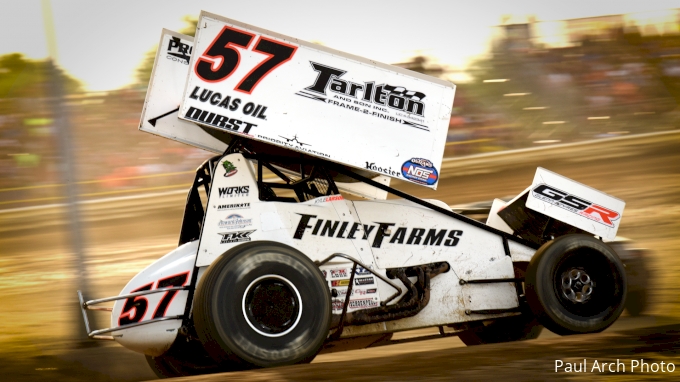 After winning at Waynesfield Raceway Park during Ohio Speedweeks, Larson drove six hours overnight to Nashville to rendezvous with his Cup Series team.
"He just eats, sleeps and drinks racing," Hendrick said. "He wants to win every race. I think about him getting tired. But if you win the (Coca-Cola) 600 and win two more races the next week … his stamina is just unbelievable.
"I've never seen anybody more intense who wants to race every minute of every day."
A decade after keeping Kahne confined to NASCAR, Hendrick has taken a different approach with Larson and his organization has been rewarded in the form of the current Cup Series championship favorite. He just might win a dozen other races along the way.
"I think he's happier and I want him happy," Hendrick said. "I don't want him hurt. I've kind of given up on these guys wanting to drive other cars. The crew chiefs and I have talked about it. They think it's good for them. The safety is better. I've told them all they can drive what they want to."
It'll slow down, of course, especially once Owen is back in school and as NASCAR approaches the Cup Series playoffs.
"I think as we get closer in the Playoffs, I think we'll slow some of it down," Hendrick said. "But Cliff and I have talked about it. It makes him better to drive all these different cars, especially those high-horsepower cars on dirt."
Alas, that was the plan for Larson all along anyway.
"I have my schedule pretty much set up where it slows down a lot once the Playoffs come around," Larson said. "That's kind of what I always used to do, too. Like I said, I'm not doing anything different than I did before. There's just a few, kind of midweek races, that I'd like to do.
"Like I said, NASCAR is my priority."