2021 Thursday Night Thunder Homecoming at Lucas Oil Raceway
Find Your Purpose: Kyle Hamilton Retires After Short Yet Decorated Career
Find Your Purpose: Kyle Hamilton Retires After Short Yet Decorated Career
FloRacing/Loudpedal Podcast Host Dillon Welch reflects on the career of Kyle Hamilton, who made the decision on his own to end his driving career.
Jun 12, 2021
by FloRacing Staff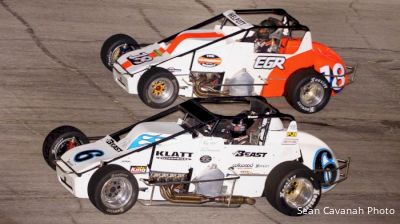 Do I want to be a racecar driver? It's a question that starts and ends racing careers. It's one of the easiest questions to answer at the beginning, and probably one of life's most difficult at the end.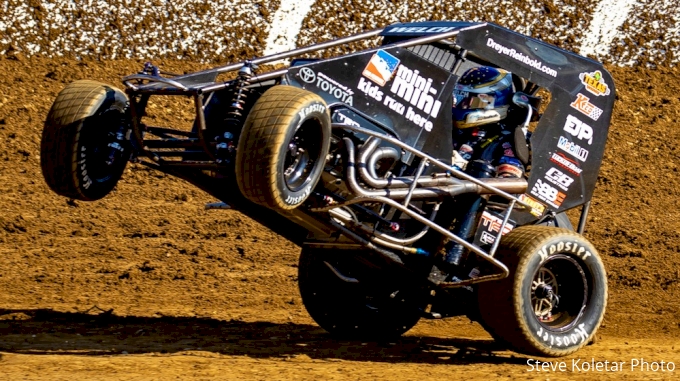 Written By: Dillon Welch - Host Loudpedal Podcast, Television Analyst, Kokomo USAC Midget Track Record
It's a battle I've waged internally for many years as a racer myself. As the competition gets tougher and time takes its toll on your body (even at the ripe old age of 27), it's only natural for the question of "do I want to keep doing this" to creep into one's head. Save for the ultra talented or the lucky ones who can afford to do it as a hobby, most of us have to come to terms with the fact that eventually our careers will end.
Kyle Hamilton has come to terms with that fact, and made the decision on his own. After wins in the USAC National Midget division, a win at IRP in a Silver Crown car - which propelled his Klatt Enterprises team to an owner's championship in 2019- a win at the Little 500 sprint car spectacle in Anderson, IN, and countless other accolades through the years that have garnered him not nearly enough acclaim, he's decided to hang it up a couple weeks shy of his 29th birthday.
June 11, 2021
I've long been a leader of the proclaimers that Kyle Hamilton is one of the more underrated drivers in this country. For the better part of 10 years, Kyle and I battled side by side in several different disciplines of racing. From the beginning it was very clear to me that this dude was the real deal. We battled for a quarter midget title at Mini Indy in Indianapolis during the 2005 season, and it took me until the very last race of the year to finally beat him and win a race. We were friends before then, but that year became fierce rivals and he always somehow got the best of me. Winning that race felt like a huge deal because that's just how good he was. Even at 12 or 13 years old.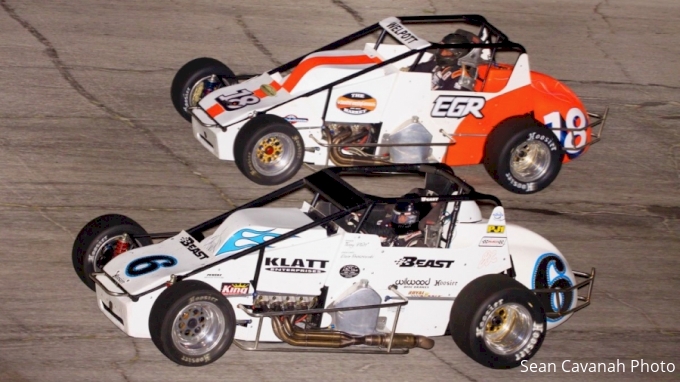 Kyle Hamilton in the Klatt Enterprises #6
As we progressed through the ranks, him always a step and a half ahead of me, I continued to watch and cheer as a fan. He won championships in the Kenyon midgets, then the Ford Focus division, and then the USAC Regional midget division. In consecutive years. And then Steve Lewis came calling.
Something that continues to bond us as friends to this day is our appreciation for the history of midget racing, namely pavement midgets. Growing up as Indy kids, IRP was the place. That was as cool as it got, and at the time, the Steve Lewis 9 Racing cars were the cream of the crop. He and I both watched them many times, awestruck. The best looking cars, the best talents behind the wheel, and it was everyone's dream (even some of those competing against them) to get a shot behind the wheel of a 9 car. Kyle got that chance, and in his first start finished 4th at the Turkey Night Grand Prix at Irwindale.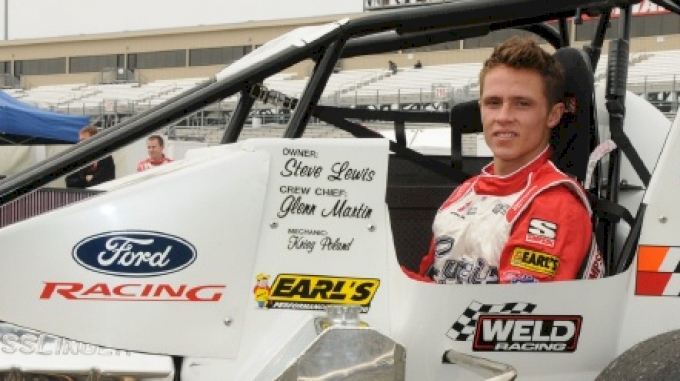 Kyle Hamilton in the historic Steve Lewis 9
Success followed again on the National scene, winning in his family midget at the Grundy County Speedway in Illinois. He claimed the Little 500 in 2017 and had several other strong runs in that event. Finally that elusive IRP victory was delivered in 2019 in Bob East and Terry Klatt's Silver Crown car.
June 11, 2021
All of these are great accomplishments, and there are many more. Perhaps the biggest of all has come off the track, and in a way brings us full circle. He and his wife, Jenna, welcomed twin boys (Calvin and Grady) to the world last fall. The boys made their first trip to watch dad behind the wheel earlier this spring at Winchester, and I know that was important to him.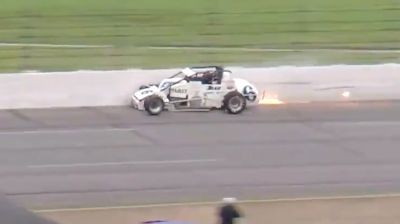 Kyle Hamilton Crash in Qualifying At The 2021 Carb Night Classic
I guess the point I'm trying to make in all of this is that I'm proud of my friend. I'm proud that he won some races that were damn important to him. As a true pavement specialist, I'm proud that he stuck it out through the dark years of those divisions and was rewarded on the other side with notoriety and ultimately three rides with Bob East's house team. And I'm proud that a guy I grew up racing with turned out to be one of the toughest racers of the last decade.
June 11, 2021
However, I'm most proud that he decided all of that was fine, but that he's going to be a family man now. He's going to continue to run the family business and be a good husband and father; and he'll perform those duties and everything else with the same level of professionalism and character in which he raced for the last 20 years. He had a racing career envied by many, but made a very difficult decision that he knew in his heart was the right one to make. And I hope he can be proud of that.