2021 Dirt Late Model Dream at Eldora Speedway
See Wednesday's Driver Roster For The Eldora Dirt Late Model Dream
See Wednesday's Driver Roster For The Eldora Dirt Late Model Dream
Check out Wednesday's Driver Roster For The Eldora Dirt Late Model Dream!
Jun 9, 2021
by Tim Truex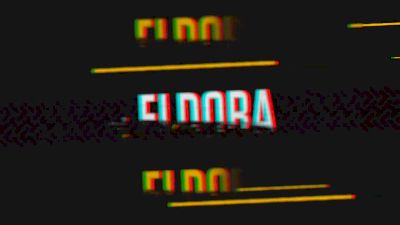 See below for Wednesday's driver roster from the opening night of the 2021 Dirt Late Model Dream at Eldora Speedway!
Alphabetical roster
Driver (car no.), hometown
Austin Kirkpatrick (11), Ocala, Fla.
Billy Moyer (21), Batesville, Ark.
Bobby Pierce (32), Oakwood, Ill.
Boom Briggs (99B), Bear Lake, Pa.
Brandon Overton (76), Evans, Ga.
Brandon Sheppard (1), New Berlin, Ill.
Brent Larson (B1), Lake Elmo, Minn.
Brian Nuttall Jr. (16), Claxton, Ga.
Brian Shirley (3s), Chatham, Ill.
Chad Simpson (25), Mount Vernon, Iowa
Chase Junghans (18), Manhattan, Kan.
Chris Ferguson (22), Mount Holly, N.C.
Chris Madden (44), Gray Court, S.C.
Dale McDowell (17m), Chickamauga, Ga.
Darrell Lanigan (29), Union, Ky.
Dean Bowen (15), Whiteville, N.C.
Dennis Erb Jr. (28), Carpentersville, Ill.
Devin Moran (9), Dresden, Ohio
Duane Chamberlain (20c), Richmond, Ind.
Dustin Nobbe (5N), Batesville, Ind.
Earl Pearson Jr. (1), Jacksonville, Fla.
Frank Heckenast Jr. (99jr), Frankfort, Ill.
Freddie Carpenter (K), Parkersburg, W.Va.
G.R. Smith (89), Cornelius, N.C.
Gregg Satterlee (22), Indiana, Pa.
Hudson O'Neal (71), Martinsville, Ind.
Jacob Hawkins (37), Fairmont. W.Va.
Jason Feger (25), Bloomington, Ill.
Jason Riggs (81r), Harrisburg, Ill.
Jeep Van Wormer (55), Pinconning, Mich.
Jeff Mathews (33), Apollo Beach, Fla.
Jensen Ford (83), Johnson City, Tenn.
Jerry Bowersock (95j), Wapakoneta, Ohio
Jimmy Mars (28), Menomonie, Wis.
Jimmy Owens (20), Newport, Tenn.
Jimmy Sharpe Jr. (26jr), Vidalia, Ga.
John Baker (14), Norman Park, Ga.
John Blankenship (23), Williamson, W.Va.
Johnny Scott (1st), Las Cruces, N.M.
Jonathan Davenport (49), Blairsville, Ga.
Josh Rice (11), Verona, Ky.
Josh Richards (14), Shinnston, W.Va.
Kent Robinson (7R), Bloomington, Ind.
Kody Evans (4G), Camden, Ohio
Kyle Bronson (40B), Brandon, Fla.
Kyle Larson (6), Elk Grove, Calif.
Kyle Strickler (8), Mooresville, N.C.
Logan Roberson (17), Waynesboro, Va.
Mason Zeigler (25z), Chalk Hill, Pa.
Max Blair (111), Centerville, Pa.
Michael Brown (24-D), Pageland, S.C.
Mike Marlar (157), Winfield, Tenn.
Nick Hoffman (2), Mooresville, N.C.
Ricky Thornton Jr. (20rt), Chandler, Ariz.
Ricky Weiss (7W), Headingley, Manitoba
Robby Hensley (21H), Walton, Ky.
Ross Bailes (58), Clover, S.C.
Ryan Gustin (19r), Marshalltown, Iowa
Ryan King (1G), Seymour, Tenn.
Ryan Missler (50), Bellevue, Ohio
Ryan Scott (0), Garland, Pa.
Scott Bloomquist (0), Mooresburg, Tenn.
Scott James (83), Bright, Ind.
Shane Clanton (25), Zebulon, Ga.
Shannon Babb (18), Moweaqua, Ill.
Spencer Hughes (11), Meridian, Miss.
Steve Casebolt (C9), Richmond, Ind.
Steven Roberts (111), Jesup, Ga.
Stormy Scott (2s), Las Cruces, N.M.
Tim McCreadie (39), Watertown, N.Y.
Travis Stemler (4), Ionia, Mich.
Trent Ivey (88), Union, S.C.
Tyler Bruening (16), Decorah, Iowa
Zack Dohm (17), Cross Lanes, W.Va.