2021 All Star Circuit of Champions at Lernerville Speedway
The All Stars Head East Again For Lernerville And Sharon
The All Stars Head East Again For Lernerville And Sharon
The FloRacing All Stars are heading to the historic race tracks of Lernerville Speedway and Sharon Speedway this weekend.
Apr 28, 2021
by Tyler Burnett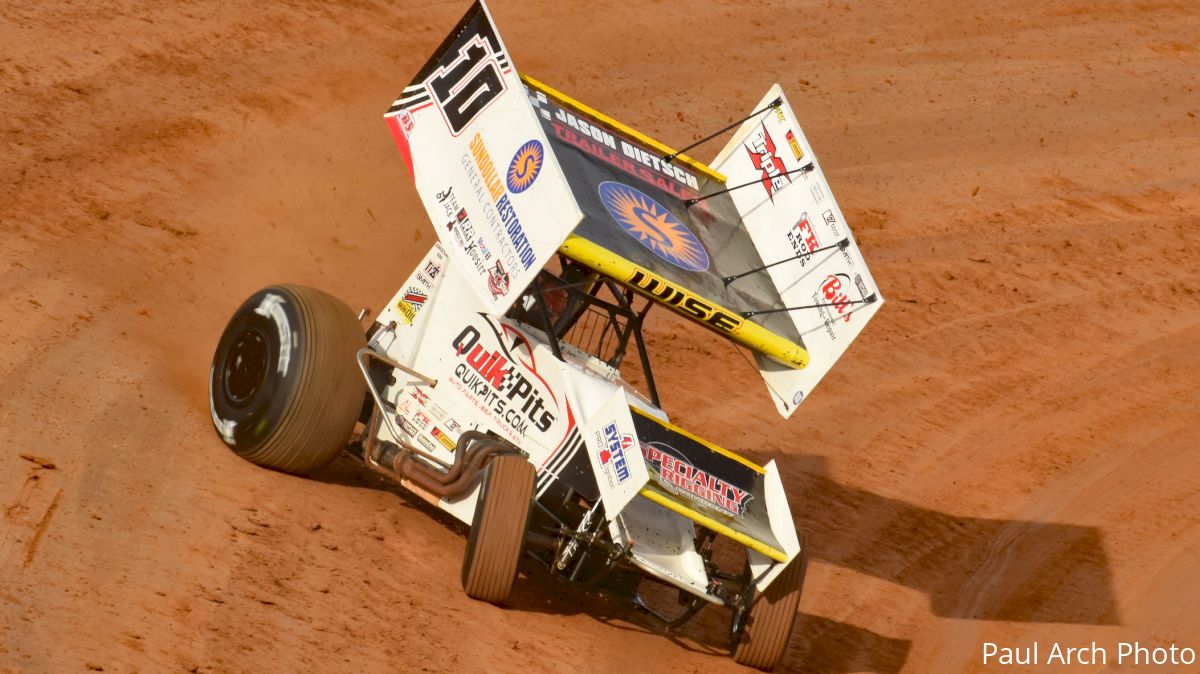 The FloRacing All Star Circuit of Champions presented by Mobil 1 will continue its 2021 campaign with a three-pack along the Pennsylvania/Ohio state line, all of which kicking-off with a milestone event at the famed Lernerville Speedway in Sarver, Pennsylvania, on Friday, April 30.
Watch The All Stars On FloRacing Live This Weekend
Dubbed the Lernerville Grand presented by Alternative Power Sources, the All Star Circuit of Champions will headline Lernerville Speedway's 1000th sprint car feature on Friday evening. As an extra incentive, the 1000th main event will award a $1,000 bonus, ultimately increasing the total winner's share from $6,000 to $7,000. In addition, Friday's Lernerville Grand will be the 41st appearance by Tony Stewart's All Stars since first landing in Sarver on July 9, 1970.
Just across the Ohio line, Sharon Speedway in Hartford, Ohio, will host its first of four All Star programs this season with the annual Buckeye Cup on Saturday, May 1. Awarding a $6,000 payday, Saturday's Buckeye Cup will continue Sharon's long and storied history with the traveling All Stars that also dates back to 1970, hosting its first Series appearance just 13 days after Lernerrville's first. The All Star Circuit of Champions will return to Sharon for an Ohio Sprint Speedweek appearance on Tuesday, June 15.
Hopping back across the Pennsylvania state line, Tri City Raceway Park in Franklin, Pennsylvania, will conclude the upcoming weekend's agenda with a Sunday night showstopper on May 2. Ending a near-four year hiatus at the Venango County venue, the All Stars last visited Tri City on July 23, 2017, with the "Steel City Outlaw" Tim Shaffer scoring the victory; Sunday's return will award a $6,000 payday.
Incidentally, like Lernerville and Sharon, Tri City also hosted an All Star event during the Series' 1970 inaugural season; Bobbie Adamson was the victor.
Monrovia, Indiana's Justin Peck will enter the upcoming three-race weekend as the current championship points leader, padded by a victory during Attica Raceway Park's Spring Nationals on Saturday, April 3. The pilot of the Buch Motorsports No. 13 entry has amassed three top-ten finishes in his first five point-earning starts, maintaining a 12-point margin over Sam McGhee Motorsports' Ian Madsen.
Rudeen Racing's Cory Eliason will enter the Lernerville/Sharon/Tri City stretch third in the championship standings, followed by Clauson Marshall Racing's Tyler Courtney and the "Myerstown Missile" Brent Marks.
For those who can not witness the All Star Circuit of Champions live and in person, FloRacing.com, the official media partner and broadcast provider of the All Stars, has you covered. To access live and on-demand racing action from the All Star Circuit of Champions, visit FloRacing.com and become an annual PRO subscriber. Race fans can see all the USAC and dirt late-model action they want in addition to Eldora Speedway's slate of races and those of the All Star Circuit of Champions. The subscription unlocks access to premium content across the entire FloSports network. Watch the events across all screens by downloading the FloSports app on iOS, Android, Apple TV, Roku, Amazon Fire and Chromecast.