2021 USAC Sprints at Bloomington Speedway
Tanner Thorson's Way: Delivering On Promises And Checkered Flags
Tanner Thorson's Way: Delivering On Promises And Checkered Flags
Reinbold-Underwood is a first time USAC National Midget Winner, and is hoping Thorson can carry the banner for team, as a champion.
Apr 16, 2021
by Matt Weaver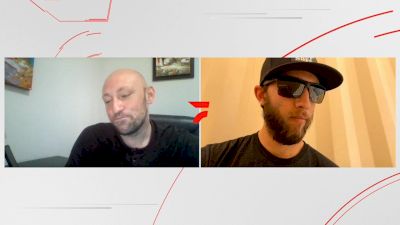 Widely considered one of the sharpest young minds on dirt, to say nothing of his talents behind the wheel, Thorson knows exactly what he needs out of a race car but requires a certain autonomy to execute those decisions.
Watch Tanner Tonight With The USAC National Sprint Car Series Live At Historic Bloomington Speedway
With Reinbold-Underwood Racing, the 24-year-old now gets to own his own Midget, own his decisions and maybe claim two USAC National Championships along the way.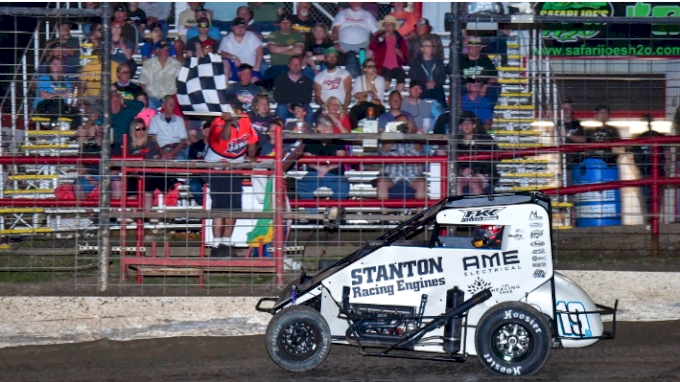 Thorson takes the checkers at Shane Stewart's Port City Raceway, In Brady Bacon's T-Town Midget Showdown
That vision produced immediate results last weekend when Thorson emerged victorious in the USAC Midget T-Town Showdown at Port City Raceway in Tulsa, Oklahoma. It was just his second National Midget start with his new team, after starting the year with Dave Mac Motorsports at the Chili Bowl and in Florida.
It was not, however, his Reinbold-Underwood debut.
Thorson actually drove for Andy Reinbold and Todd Underwood for a handful of USAC Sprint Car events last season, but the relationships go back even further than that -- dating back to his first decade racing at this level.
"There's a family aspect because I've grown up with all the Reinbold-Underwood guys," Thorson said. "Every time Andy would come into town, we'd go out and have a couple of drinks and get dinner. They've just been really good to me. There's good people all around."
The includes Connor Ridge, who Thorson worked with while at Keith Kunz Motorsports and Tyler Ransbottom, who immediately befriended the racer when he first moved to Indiana in 2013.
"It just was just the right deal," Thorson said. "You know, I wanted to own my own race car, but I couldn't do everything by myself. Andy had the right people and I presented the offer to Andy and he wanted to be a part of it."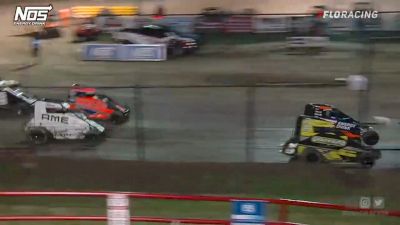 Highlights of Thorson's Win at Port City Raceway on FloRacing
For Reinbold, there was also an element of if you can't beat him, recruit him after Thorson denied the team its first USAC Midget victory in November at Arizona Speedway. Thorson outdueled Logan Seavey and Reinbold-Underwood that night.
"The first thing Andy told me this weekend was 'hey, you took my first ever USAC win away from me, so let's get one,'" Thorson recalled. "So, I told him, 'you said let's do it, so I did it.'
"Andy's a good sport. He loves the sport and he's one of the best car owners you could ask for. Like I said, it's a big family-oriented race team and that's a factor when you put these deals together."
It's a partnership that also extends to the USAC Sprint Car campaign as Thorson plans to chase two championships in 2021 with the same team.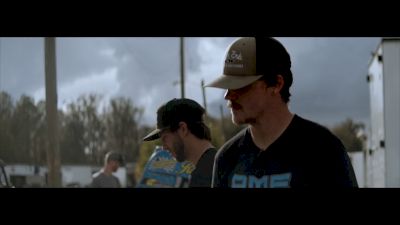 Unlock this video, live events, and more with a subscription!
Get Started
Already a subscriber? Log In
All-Access: Tyler Rizzy Ransbottom, Winter Dirt Games 2021 USAC Sprint Cars
Well, technically, Thorson is only chasing wins and hoping the championship follows -- which is how 2016 with KKM happened.
"I think about winning every race and running the best I can, and at the end of the day, the points will play out the way they play out," Thorson said. "Physically and mentally, confidence is key and that's what drives a season like 2016, too.
"When I won the championship, my confidence was so high. Just from the get-go, Big Al (Scroggins, crew chief) and I were on a charge and no one was stopping us. So, this year, I have to feel that same way, and winning last weekend definitely helps."
Back to the control freak narrative.
A more appropriate label is probably perfectionist. For example, Thorson has advocated over the past calendar year using a coil-bound rear suspension over the more traditional torsion bar set-up and went on a tear with it last season.
He won four times with Hayward Motorsports and three more times over the final nine races after joining Tom Malloy.
Thorson says he first started to feel comfortable and confident making bold decision while driving the Tri-C Motorsports No. 3 Sprint Car and Midget with crew chief Lee Lindgren.
"We built a Midget in three days, taking what I liked and didn't like, and Lee's knowledge of the Sprint Car and it was good right from the start," Thorson said. "Neither of us really knew what we were doing but I worked really hard, we worked hard, and it was just two hands in the pot making it better and better.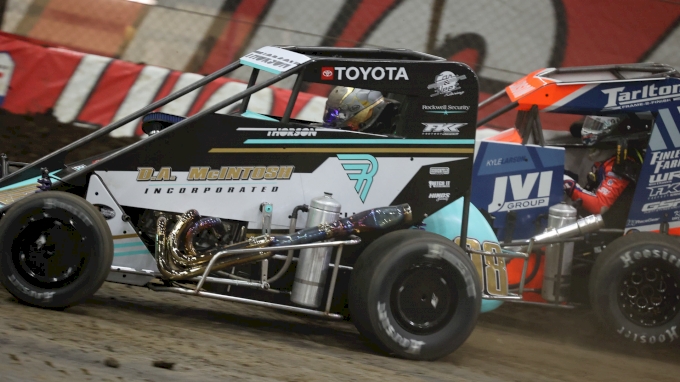 Thorson races hard with Kyle Larson at the Lucas Oil Chili Bowl 2021
"So, then I went off to race by myself on the Hayward deal, and was able to use what I had learned to make my package better and better."
As if Thorson's schedule wasn't busy enough with the twin USAC schedules, he is still working on making a handful of NASCAR appearances, and maybe even adding the Reinbold-Underwood winged Sprint Car to the rotation.
"I'm trying my hardest to run some NASCAR races and Andy has a wing car sitting around that I hope to pull out," Thorson said. "Wing (Sprints) and Midgets are my two best cars and if we can run those and build on the non-wing program, I feel like we can have a really, really, good season."