The World Of Outlaws
Tear-Offs: Big Cat, Big Crown, Big Target: Brad Sweet On Fire
Tear-Offs: Big Cat, Big Crown, Big Target: Brad Sweet On Fire
Matt Weaver's Tear-Offs, Brad Sweet has speed, but every know's it. They're all chasing the big cat through the Jungle that is the 2021 season.
Apr 4, 2021
by Matt Weaver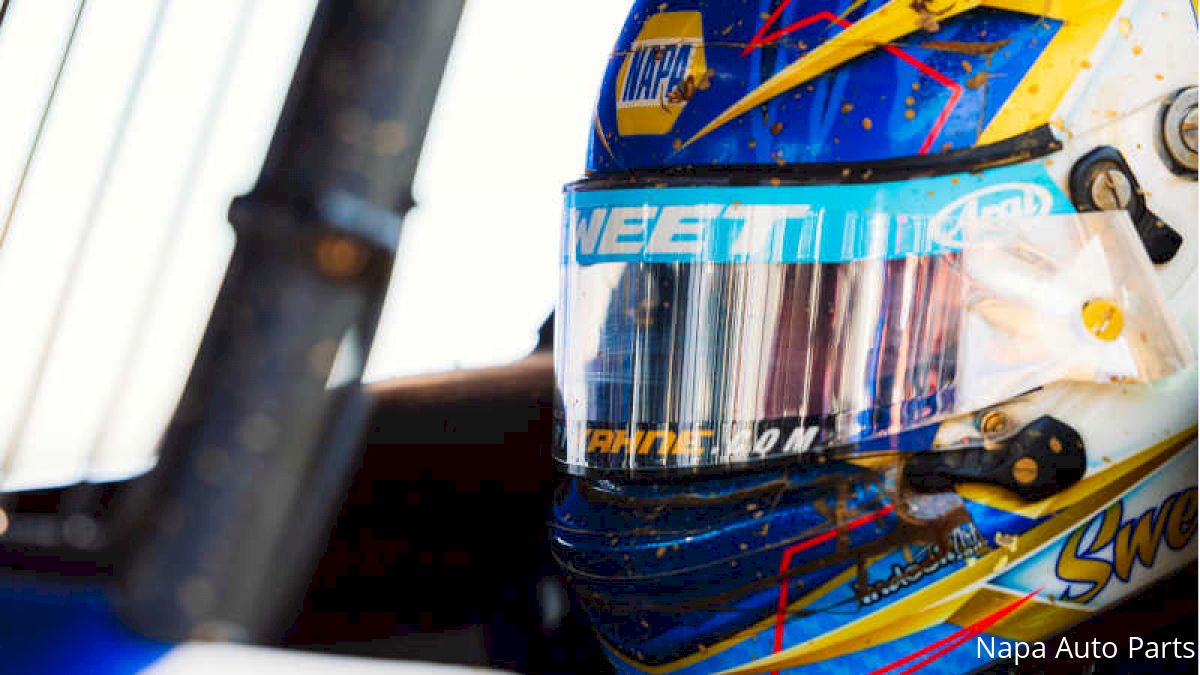 It's different when the target is on your back.
Brad Sweet and Kasey Kahne Racing may be the two-time and defending World of Outlaws Sprint Car champions but the circumstances behind their success in 2021 are vastly different than the seasons that preceded it.
For one, the target was on Donny Schatz and Tony Stewart Racing when Sweet outdueled them to win the 2019 championship by four points. When they doubled down the next summer, the perception was still very much that World of Outlaws was the domain of the 10-time champion.
With Schatz and TSR working through what appears to be an extended R&D phase of its still new Ford Performance engine platform, the Big Cat is suddenly the King of the World of Outlaws jungle and everyone is gunning for the throne.
Sheldon Haudenshild and Stenhouse Jr. Marshall Racing ran a near perfect race on Saturday at Federated Auto Parts Raceway I-55, but Sweet and Company actually were perfect.
"We just got beat," Haudenschild said on Saturday night. "Brad was really good all weekend, and we were too, but we just need a little bit more ... and yeah."
And yeah.
That sums it up, really.
Even after winning on Friday night in Pevely, Sweet and KKR weren't happy with the overall pace of their car in the final laps of the feature and decided to go a different direction on Saturday, resulting in 40 laps of flag-to-flag dominance in the backdrop of Interstate 55.
"We were off at the end of the night and weren't where we needed to be for the A-Main, and made the changes overnight and came with a different setup, and I don't think a lot of teams would do that after they just won -- make a lot of changes.
"This team is really special right now. We have a lot of confidence and are hitting our marks as a race team."
That's the sort of thing you can do when you're the kings of the jungle.
Sweet is aware of the pedestal he finds himself on and doesn't take for granted the kind of run he's currently on, having won four in a row and five of the first 11 races.
It's the kind of run that ends the moment you take it for granted.
"This is what you dream of, right," Sweet said. "You want to be on top. Honestly, I've worked really hard and we've built a great race team. Kasey has stuck behind me. This is our time to perform, it's our time to execute, and not one year or race – but race after race."
Meanwhile, never count out Schatz.
The 10-time champion led the first 16 laps on Friday night before falling out with a mechanical failure but still looked capable of leading laps and winning at the highest levels of competition.
While many have celebrated their struggles, it's important for the Sprint Car community that Tony Stewart Racing and Ford turn the corner and set-up that long-awaited 2019 rematch. It's equally important that Shark Racing retain its current form and for Haudenschild to continue putting complete races together the way they collectively have this season.
Sweet is on top of the mountain right now, but there are no shortage of challengers in that figurative jungle, and The Big Cat isn't feeling particularly complacent.
"We have a great team, me and Eric (Prutzman), Joe (Mooney) and Andrew (Bowman) sticking together, there are so many positives.
"Our engine builders are working hard, and all the pieces are in place, but I feel like I'm getting better as a driver to be honest, all this experience."
Maybe, it's the start of the next decade of dominance, or maybe it's a target that's getting easier to take down.
Time will tell.
BEST OF THE REST
With the KKR No. 49 all but perfect since the start of the season with the Dirty South Tour, it's somewhat easy to overlook the seasons enjoyed by Logan Schuchart and Sheldon Haudenschild.
For Schuchart and Shark Racing, it's a continuation of the past two seasons, especially last spring when they were the early championship leaders. The 29-year-old hasn't finished worse than 10th and has an average finish of 4.55. In any universe where Sweet hasn't won half the races, that warrants more fanfare.
"It's been a little bit since we've been to victory lane, so that's big to us," Schuchart said. "These Drydene guys are working hard and I just need to put whole races together. I need to qualify better."
For Haudenschild, the story is well documented. The speed is there, and the potential is there, and it's just a matter of closing out on podiums, which the No. 17 driver has done this year.
Sweet will come back to Earth a little bit, something that happened last summer too, with Schuchart and Haudenschild doing everything they're supposed to keep in the mix.
STUCK AT 299
Donny Schatz has been so elite for so long that it was easy to root against him reaching win No. 300 for the longest time.
When Schatz broke after leading the first 16 laps on Friday night, there was actually audible disappointment from the crowd in Turns 3 and 4 at Pevely. There was a smattering of applause, of course, because there always will be that contingent -- but people are ready to see history.
World of Outlaws and Tony Stewart Racing are ready too, if for no other reason to get the win No. 300 confetti, flag and posters out of their respective haulers.
Schatz and TSR will figure it out and the World of Outlaws will be better for 10-time as an underdog.
JUSTIN PECK, BUCH STAY HOT
While not kings of the jungle, Peck and the Buch Motorsports No. 13 have certainly been head of the table in PA and Ohio over the first month of the season. Until Saturday night, Peck was the only driver to have won twice in PA until Lance Dewease doubled down at Port.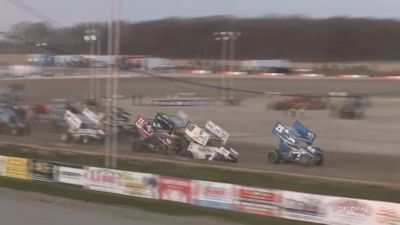 Highlights from the Spring Opener for the FloRacing All Stars at Attica.
Peck just couldn't be denied on Saturday in the All-Stars Circuit of Champions opener at Attica Raceway Park when he fell back to fourth early and charged through the top-five and passed Zeb Wise with 13 to go.