2021 Posse Invasion at Bridgeport Motorsports Park
Event Preview: Posse Invasion at Bridgeport Motorsports Park
Event Preview: Posse Invasion at Bridgeport Motorsports Park
News and Notes for the 2021 Invasion of the Posse at Bridgeport Motorsports Park
Apr 4, 2021
by Gary Silverman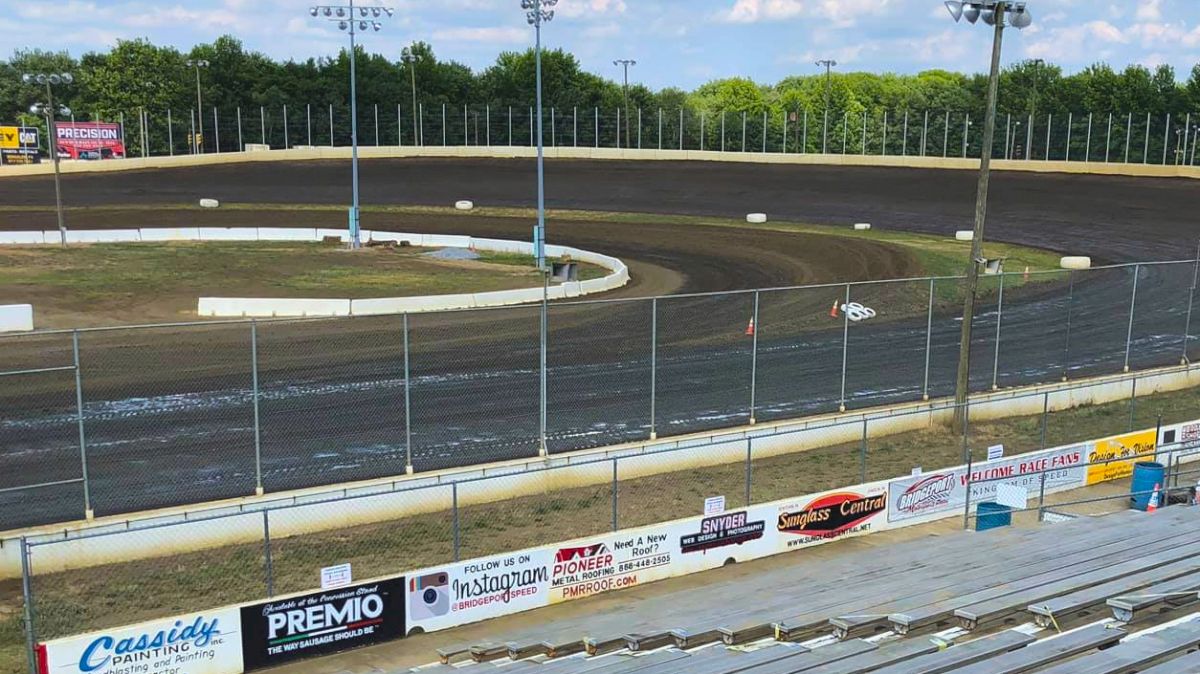 News and Notes for the 2021 Invasion of the Posse at Bridgeport Motorsports Park
Date: Tuesday, April 6, 2021
Track: Bridgeport Motorsports Park
Location: Swedesboro, NJ
Start Time: Hot laps at 6:15 PM ET
Divisions: 410 Sprint Cars and Big Block Modifieds
Watch the 2021 Invasion of the Posse on Tuesday, April 6th Live on FloRacing
The Pennsylvania Posse will cross the Delaware River on Tuesday night for rare early-April midweek appearance in South Jersey.
Located deep in big block modified territory, Bridgeport has hosted winged 410 sprints only sporadically since opening in 1972.
This will be the first 410 race to take place on the new 4/10-mile high-banked layout which opened last year and replaced the 5/8-mile and 3/8-mile ovals at the facility.
Justin Peck heads back east with the Buch Motorsports #3 after capturing Saturday's All Star Circuit of Champions A-Main at Attica Raceway Park. Peck had already cracked FloRacing's Top Ten Rankings after winning at Port Royal a week prior.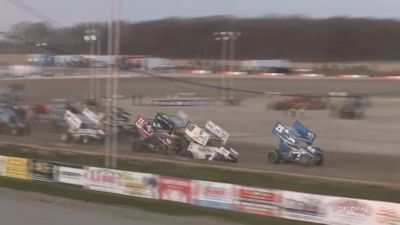 Highlights: FloRacing All Star Circuit of Champions A-Main at Attica Raceway Park
Danny Dietrich won the most recent 410 sprint feature at Bridgeport after holding off Donny Schatz in a thrilling two-lap battle in the May 21, 2019 World of Outlaws event on the 3/8-mile configuration.
Billy Dietrich will challenge his younger brother just three days after fending him off the feature win at Lincoln Speedway.
Ryan Smith could have the advantage after charging from 15th to win the United Racing Club 360 sprint opener at Bridgeport just over a week ago. The Brad Nowotarski-owned #10x team will return with a 410 engine on Tuesday.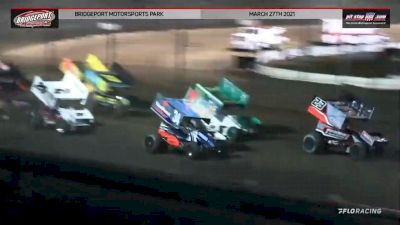 Highlights: URC 360 Sprints Season Opener at Bridgeport Motorsports Park
Freddie Rahmer, Tim Shaffer, Brent Marks, Kerry Madsen, Kyle Reinhardt, Lynton Jeffrey, Chase Dietz, Dylan Norris and Anthony Macri are also expected to compete for the $5,000 winner's check.
The Big Block Modifieds will share spotlight on Tuesday as the Bridgeport regulars take on invaders from around the region on the high banks.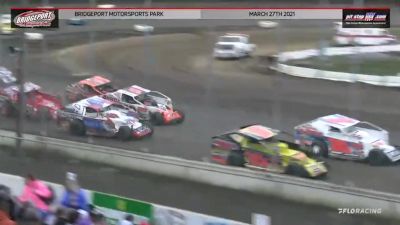 Highlights: Doug Hoffman Memorial Big Block Modified Feature at Bridgeport Motorsports Park
Watch the 2021 Invasion of the Posse on Tuesday, April 6th Live on FloRacing