Can You Hear Me Now? Arizona Speedway To Have Last Dance April 3rd
Can You Hear Me Now? Arizona Speedway To Have Last Dance April 3rd
With Arizona Speedway falling silent on April 3, 2021, Chet rehashes why motorsports fans need to remain positive and band together.
Mar 30, 2021
by Chet Christner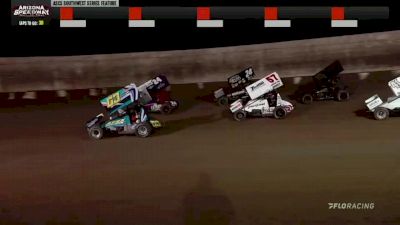 Those of you that know me know that this is a soapbox onto which I climb almost annually and with the recent announcement that Arizona Speedway would cease operations on April 3, 2021, I thought perhaps it was time to rehash exactly why motorsports fans need to band together, be positive and support each other regardless of which type of motorsports they enjoy.
When you are involved in a sport, as a competitor or fan, you tend to believe that everyone else in the world is interested and knowledgeable about that sport as well. In your life you are surrounded by others who enjoy the same sport, you spend much of your time discussing said sport and your newsfeeds are filled with videos, pictures and articles about that sport. It is your world. That is why it is surprising to learn, and hard to accept, that there are others who have no interest in that sport, or in the case of motorsports, may be against the sport entirely.
We could run through the numbers, comparing those interested in motorsports with the population in general, but suffice to say that even when drastically overestimating the motorsports fanbase it still falls well shy of even 10% of the total population. That's not to say motorsports is the smallest niche sport out there, there are many which engage a much smaller audience, but the difference is that motorsports utilizes a fairly large area and is loud and proud when we do so. Therein lies the issue.
Sound is the number one complaint about race tracks. Too loud, too long, too much, it is a cumulative effect when you are talking about the sound of race cars. For most of us, it is music to our ears but to others it is the bane of their existence, especially when it lasts for five or six hours. We can sit and argue about how they "…knew it was a race track when they moved in next door" or "…the race track was there first" but that all becomes a moot point when enough of the nonracing population bands together to combat what they see as a threat to their peace and quiet. And, as we learned, more than 90% of the population is not on our side of the fence in these battles.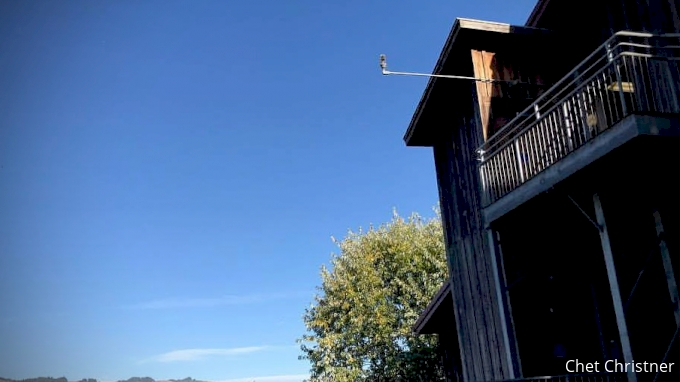 The Ocean Speedway decibel meter hangs over turn 1.
With the strictest noise ordinances in the nation, Ocean Speedway in Watsonville, CA has been fighting the good neighbor fight for a number of years now. With a decibel meter that is connected directly with the county mounted high over turn 1, they must be ever vigilant in self monitoring their racers. Travelers from out of town often don't understand why specific mufflers are required at Ocean when they're not required elsewhere within the sanction and the answer to that question is because those mufflers meet the extremely strict sound requirements under which the track operates. Ocean has been forced into this situation if they wish to keep competing at the Santa Cruz County Fairgrounds but at least, after much deliberation, they have reached an agreement with the county where they can continue racing.
Other tracks have voluntarily moved to mandated muffler rules, work hard to keep the length of their shows reasonable and in some cases have self-imposed curfews. Some racers and purists are extremely vocal about their displeasure with mufflers and sound restrictions but the end result, if we're not careful, is exactly what happened with Arizona Speedway. I'll say it again; sound is the number one complaint about race tracks. The length of show is really about how long things are loud and the curfew is simply giving neighbors a time when the noise will end.
A few tracks, like BAPS Motor Speedway in Pennsylvania, are slowly trying to buy any available land around their facility to create a buffer between themselves and the surrounding habitants. While this is a costly measure in the eastern states, it is even more so in an area like the Phoenix valley where not only are land prices sky high, the lack of vegetation also dictates that more acreage/distance is needed to dissipate the sound.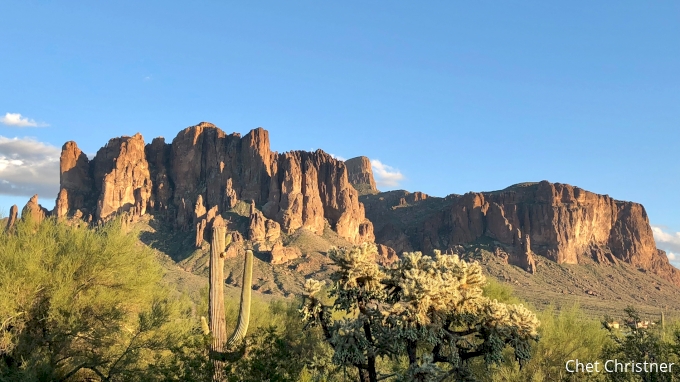 Superstition Mountain is a short drive from Arizona Speedway.
At its inception, ET Motopark was built a long way from civilization. Nestled out near the base of the Superstition Mountains, it was primarily a motocross facility but as time went on it hosted mud bogs, sand drags, truck and tractor pulls and yes, hundreds of dirt track races. During that same time, as civilization slowly encroached, a number of tactics were employed by the track to help limit complaints. Curfews were set, a buffer wall was constructed around the track and muffler rules were enforced. Despite these efforts, in the end it was the voice of the people that silenced the track.
"It is with a heavy heart and a lump in my throat that I'm announcing effective April 4, 2021 Arizona Speedway and ET Motopark will cease operations. The Arizona State Land Department has decided that the facility and noise it produces does not fit into their neighboring development plan and no further negotiations will be had." -Jonah Trussel
So, what is the point of this article, you ask. My point is that motorsports and motorsports fans need to band together and put our best foot forward. We, as motorsports aficionados, must balance the fine line between not drawing negative attention to our sport while still drawing positive attention. We need the positive attention because it is the only way more people will be engaged and thus more fans made. We must be active in our communities and invite and educate those who are not of the motorsports family. We have to make our sport personal to even those who may not be a fan because if they are connected, even secondarily, it is still a connection and that may be just enough. It is certainly better than nothing.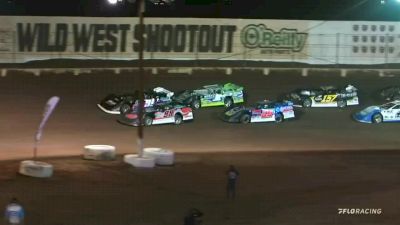 The Wild West Shootout will move to Vado Speedway in 2022.

Additionally, with the nearly silent electric car takeover inevitable at this point, I would argue that it is time for all short tracks to start considering a voluntarily move towards mufflers and sound restrictions as a pre-emptive maneuver, lest noise complaints continue to be the driving force for the motorsports naysayers. Yes, I get it. I was of the open header generation too but times have changed. People have changed. If we make the first move towards being a good neighbor, perhaps that will be enough to sway a few of the masses over to our side of the fence.
In the meantime, we bid a sad farewell to Arizona Speedway as yet another track falls silent.