Port Royal Speedway Opening Day All-Time Win List
Port Royal Speedway Opening Day All-Time Win List
Port Royal Speedway Opening Day All-Time Win List
Mar 4, 2021
by Gary Silverman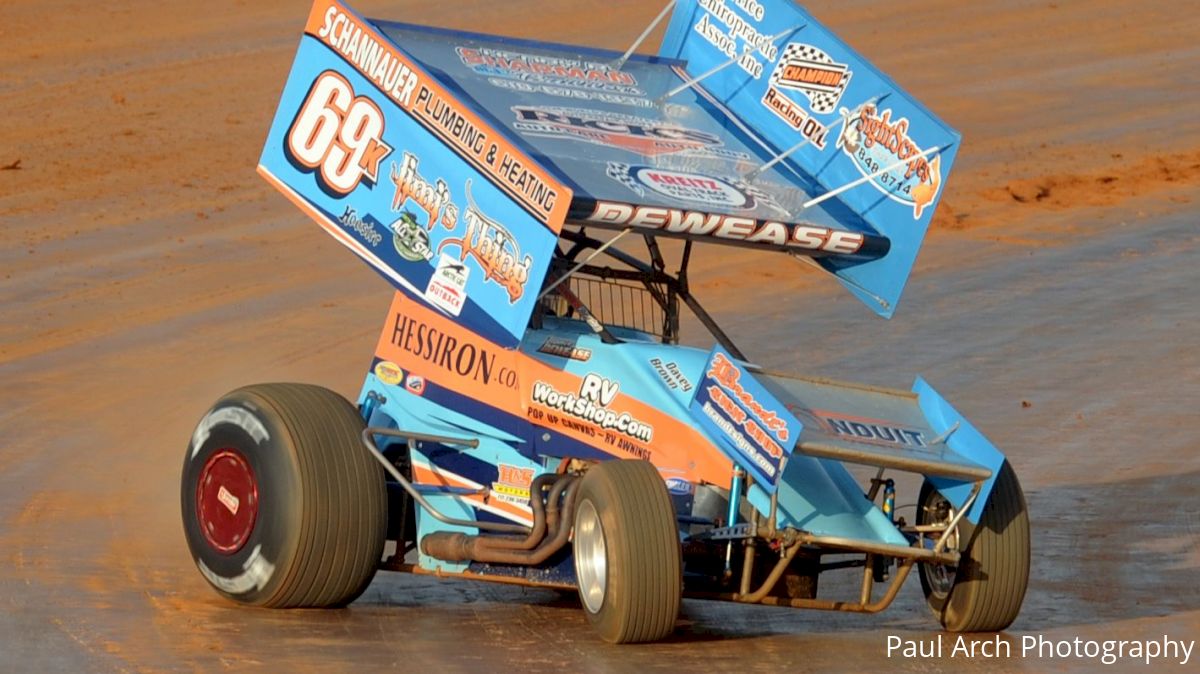 Fayetteville, PA's Lance Dewease has won opening day at Port Royal Speedway in each of the past three decades (1994, 2003, 2018) and will attempt to add a fourth this Sunday at the 79th annual opener at the "Speed Palace".
In last year's opener, it was All Star Circuit of Champions invader, Cory Eliason, who picked up his first ever win at Port Royal.
Todd Shaffer remains the all-time king on opening day with three-win streaks in 1995-1997 and 2007-2009 giving "Mr. Excitement" a record tally of six.
Semi-active Dave Blaney holds the distinction of the having the longest gap between opening day wins, claiming his first 1984 and waiting 29 years before returning to victory lane in 2013.
The weekly Super Late Model division joined the opening day card in 2013 with Andy Haus victorious. Haus won again in 2016 and remains tied with Jason Covert (2017, 2019) with most SLM wins on opening day.
Check out the list of Port Royal opening day winners and watch the 2021 Opening Day at Port Royal Speedway this Sunday, March 7 live on FloRacing at 2:00 PM ET.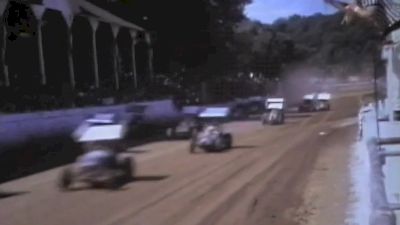 Unlock this video, live events, and more with a subscription!
Get Started
Already a subscriber? Log In
Throwback: Port Royal 1973 Season Recap
Port Royal Speedway All-Time Opening Day Win List
1950
Elmer Gray
1951
Curt Zook
1952
Eddie McCardle
1953
Carl Vogt
1954
Luke Gutshall
1955
Jimmy Gibbons
1956
Eddie McCardle (2)
1957
Eddie McCardle (3)
1958
Al Chamberlain
1959
Dick Tobias
1960
Dick Tobias (2)
1961
Sonny Kratzer
1962
Bryan Osgood
1963
Roger Sowers
1964
Henry Jacoby
1965
Dick Swarmer
1966
Mitch Smith
1967
Mitch Smith (2)
1968
Milt Miller
1969
Johnny Grum
1970
Mitch Smith (3)
1971
Mitch Smith (4)
1972
Jan Opperman
1973
Jan Opperman (2)
1974
Lynn Paxton
1975
Johnny Grum (2)
1976
Jay Myers
1977
Jay Myers (2)
1978
Jay Myers (3)
1979
Lynn Paxton (2)
1980
Lynn Paxton (3)
1981
Keith Kauffman
1982
Steve Smith
1983
Bobby Davis Jr.
1984
Dave Blaney
1985
Keith Kauffman (2)
1986
Doug Wolfgang
1987
Stevie Smith
1988
Dan Dietrich
1989
Joey Gravino
1990
Dave Kelly
1991
Jeff Swindell
1992
Joey Kuhn
1993
Keith Kauffman (3)
1994
Lance Dewease
1995
Todd Shaffer
1996
Todd Shaffer (2)
1997
Todd Shaffer (3)
1998
Fred Rahmer
1999
Kevin Gobrecht
2000
Skip Jackson
2001
Alan Cole
2002
Keith Kauffman
2003
Lance Dewease (2)
2004
Mark Smith
2005
Mark Smith (2)
2006
Todd Shaffer (4)
2007
Todd Shaffer (5)
2008
Todd Shaffer (6)
2009
Chad Layton
2010
Rick Lafferty
2011
Blaine Heimbach
2012
Greg Hodnett
2013
Dave Blaney-410 (2)
Andy Haus-SLM
2014
Blane Heimbach-410 (2)
Tim Wilson-SLM
2015
Aaron Ott-410
Mike Lupfer-SLM
2016
Greg Hodnett-410 (2)
Andy Haus-SLM
2017
Lynton Jeffery-410
Jason Covert-SLM
2018
Lance Dewease-410 (3)
Jeff Rine-SLM
2019
Dylan Cisney-410
Jason Covert-SLM (2)
2020
Cory Eliason-410
Trever Feathers-SLM