2021 Icebreaker at Lincoln Speedway
2021 Lincoln Speedway Icebreaker 30 Preview
2021 Lincoln Speedway Icebreaker 30 Preview
News and Notes for the 2021 Icebreaker at Lincoln Speedway
Feb 27, 2021
by Gary Silverman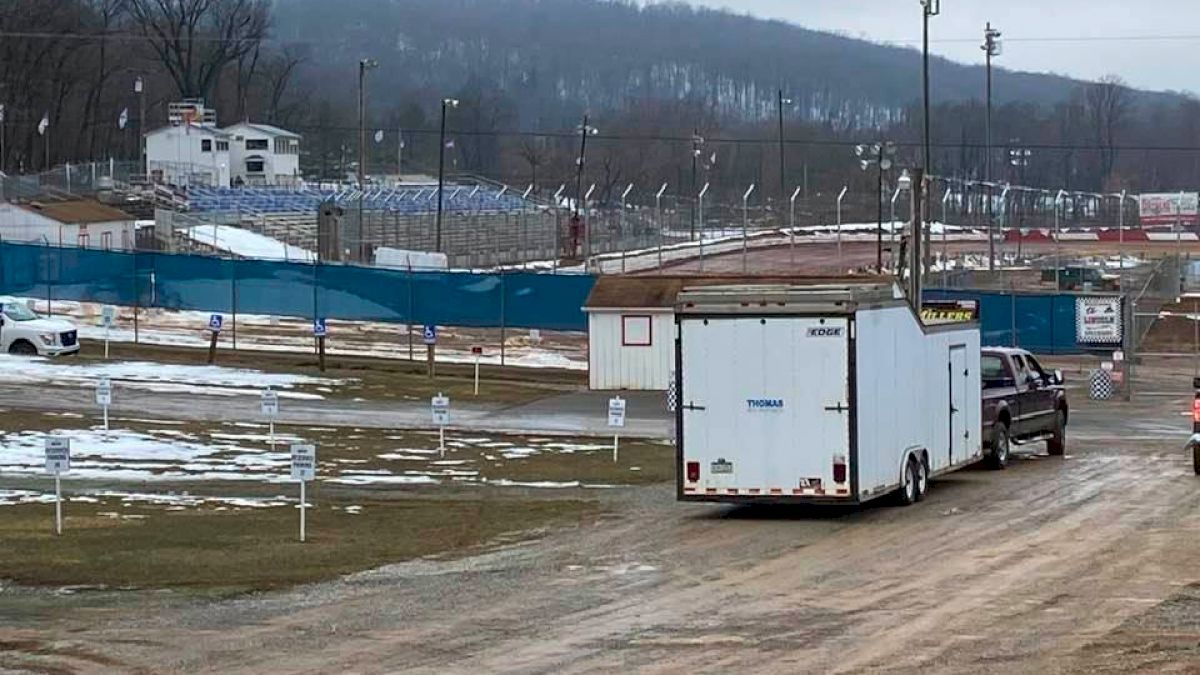 News and Notes for the 2021 Icebreaker at Lincoln Speedway
Date: Saturday, February 27, 2021
Track: Lincoln Speedway
Location: Abbottstown, PA
Start Time: Hot laps at 3:30 PM ET, Racing at 4:00 PM ET
Divisions: 410 Sprint Cars
Unlock this video, live events, and more with a subscription!
Get Started
Already a subscriber? Log In
Flashback: 2020 Icebreaker 30 at Lincoln Speedway Feature Replay
Watch the 2021 Icebreaker at Lincoln Speedway on FloRacing
The Central Pennsylvania racing season begins with the traditional opener for the 410 Sprint Cars: the Icebreaker 30. The single-division show was postponed one week due to snow still resting on the Pigeon Hills leading up to the original date.
The 30-lap Icebreaker feature will pay $5,000 to the winner. Heat race starting positions will be determined via a pill draw, followed by a re-draw for the feature event.
Danny Dietrich captured last year's opener at Lincoln just weeks before the COVID-19 pandemic paused racing worldwide. Dietrich's second career Icebreaker victory trails Fred Rahmer's record tally of seven ('95, '96, '97, '99, '01, '04, '05). Rahmer's son, Freddie, claimed his first track championship in 2020 but still seeks his first Icebreaker. (Lincoln Speedway All-Time Opening Day Win List)
It's FINALLY Icebreaker 30 time for Matt and the @PremierRacing21 Team!!

📍: @lincolnspeedway
🖥🎙: @FloRacing
📱: Updates here
📷: @Hockdizzle pic.twitter.com/aUYPTcBKiI

— Matt Campbell Racing (@MattCRacing16) February 27, 2021
Who's ready to break some ice tomorrow @lincolnspeedway?!#Icebreaker30 pic.twitter.com/uDJQeEBVp1

— Dylan Cisney (@DylanCisney) February 27, 2021
Used my @championoil glass cleaner on my @ShellShockCo @BellRacingHQ helmet to get it all ready for RACE day @lincolnspeedway! pic.twitter.com/1xWVrAZSLI

— Kyle Moody (@KyleMoody99m) February 27, 2021
For the first time in 2021, it is RACE DAY for the 99m!

We are headed to @lincolnspeedway for the Icebreaker 30! Racing begins at 4pm.

Merchandise will be available at the van behind the turn 4 grandstands.

You can also tune in live with @FloRacing!

SEE YOU AT THE TRACK! pic.twitter.com/V50uMy5wzH

— Moody Motorsports (@MoodyMotorsport) February 27, 2021
Not sure how to watch? We have all the details in the 2021 Icebreaker at Lincoln Speedway Watch Guide.