A lot has changed since Emmett Hahn and Lanny Edwards unveiled the "Indoor Midget National Championship" in January of 1987. The race was sponsored by Bob Berryhill's local business, The Original Chili Bowl, and the name stuck.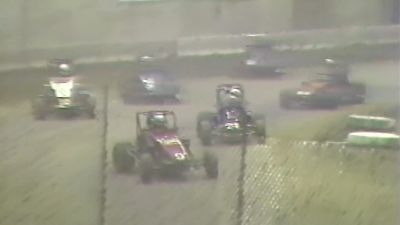 Unlock this video, live events, and more with a subscription!
Get Started
Already a subscriber? Log In
The feature event from the inaugural Lucas Oil Chili Bowl.
34 years later, they're responsible for building one of the greatest racing events known to the world. It's not just a staple in the tight-knit, beloved community of midget racing; no, this is an extravaganza up there as one of the most premiere races in ALL of motorsports.
In just over three decades, this winter spectacle held in Tulsa, Oklahoma of all places has ballooned from off-season fun to one of the most beloved, attended, cherished, and revered races in all of the land.
Just how much has the Chili Bowl changed? Let's take a look:
CAR COUNT: In 1987, a group of roughly 50 drivers competed in the inaugural race at what was then called the IPE Building. It took seven events for the century mark to be hit, reaching 100+ cars in 1994. Another nine years later, they finally hit 200 in 2003. Fast forward another 12 years, and they blew beyond 300 in 2015.
The event has blown up; going from five heat races in 1987 to five prelim nights in 2019. Back then, it was primarily open trailers and open space for days inside the massive ten-acre building. Now? It's trailers on top of trailers with 300+ cars squeezed into four aisles of midgets everywhere.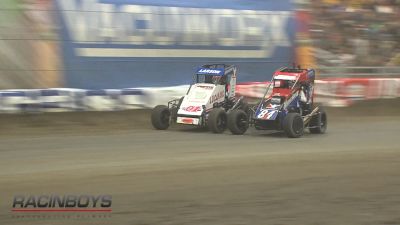 Unlock this video, live events, and more with a subscription!
Get Started
Already a subscriber? Log In
Highlights from last year's Lucas Oil Chili Bowl finale.
ATTENDANCE: When Sammy Swindell won his first of five Golden Drillers in 1990, an estimated 3,000+ fans were on hand. Since then, a ticket to the Chili Bowl is one of the hottest commodities around. The wait list is absurdly long, and tickets are passed down by generations. You get a seat? You don't let it go.
Nowadays, the estimated crowd is beyond 15,000 spectators in a normal year.
It's one of the most unique seating arrangements you'll ever see. With the track solely squared off on the bottom level, there are main grandstands placed along the front stretch and the iconic, big grandstands in turn three and four on the top level. Additional seating is stretched throughout with pit grandstands and backstretch options available for pit pass holders. So many people just want to come and experience the event, they'll bring lawn chair and watch it on the big screen in the pit area.
Of course, this year, due to COVID-19 restrictions, the event is being held with a 75% reduction in attendance.
PRELIM NIGHTS: When it all started in 1987, only one preliminary night was required for the 50-car field. That won't exactly work for a 300+ car field, though.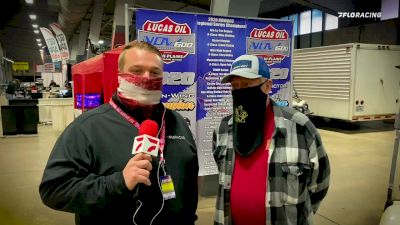 Unlock this video, live events, and more with a subscription!
Get Started
Already a subscriber? Log In
Emmett Hahn talks about the growth of the Lucas Oil Chili Bowl and Tulsa Shootout.
In 1990, the event expanded to two preliminary nights, pushing the start of the week to Thursday. It ran that way for 12 years before Wednesday night was added to the ticket in 2002. A few short years later and Tuesday was on the docket in 2007. Another 12 years later, the fifth and most likely final preliminary night was included when Monday joined the lineup in 2019.
From a two-day trip to Tulsa to a weeklong vacation.
WATCH IT FROM HOME: For years, no decades, the Chili Bowl was an in-person event only. If you weren't there to witness it yourself, you missed it. Nowadays, that's a thing of the past.
Starting on Monday, FloRacing begins six consecutive days of streaming the 35th annual Lucas Oil Chili Bowl Midget Nationals. You can watch every lap of preliminary action from Monday-Friday on Flo, and even see Saturday's alphabet soup from the O-Main to the C-Main, when MAVTV takes over the finale coverage.