2021 Lucas Oil Chili Bowl Nationals
Super Teams Lead Lucas Oil Chili Bowl Charge
Super Teams Lead Lucas Oil Chili Bowl Charge
With more than 300+ entries at the Lucas Oil Chili Bowl Midget Nationals, the trailers come in all shapes and sizes.
Jan 10, 2021
by FloRacing Staff
With more than 300+ entries at the Lucas Oil Chili Bowl Midget Nationals, the trailers come in all shapes and sizes.
Off the bat, there's your solo squads. Notables like Kyle Larson in his own deal with Paul Silva, Brady Bacon driving for family friends TKH Motorsports, Daryn Pittman in his own entry, Carson Macedo running for Tarlton Racing, and Blake Hahn in his own car, amongst many others.
Then, you have your multi-car operations. This group is highlighted by hitters like Alex Bowman Racing, RAMS Racing, Klatt Enterprises, Hayward Motorsports, Six 8 Motorsports, Reinbold-Underwood Racing, Jim Neuman Racing, Tom Malloy, and more.
Watch the 2021 Lucas Oil Chili Bowl Nationals LIVE on FloRacing!
Finally, the super teams. The full-blown organizations that go all-out for these seven days in Tulsa. We're here to take a look at five of the most revered powerhouses entering next week's 35th annual spectacle.
Keith Kunz/Curb-Agajanian Motorsports
The ultimate midget racing dynasty. Keith Kunz and Pete Willoughby have parlayed their success from the 90's into building the single-greatest midget organization of current times. In the Tulsa Expo alone, they own a record nine Chili Bowl Midget Nationals titles from six different drivers including Andy Hillenburg, Sammy Swindell, Jay Drake, Tony Stewart, Rico Abreu, and Christopher Bell.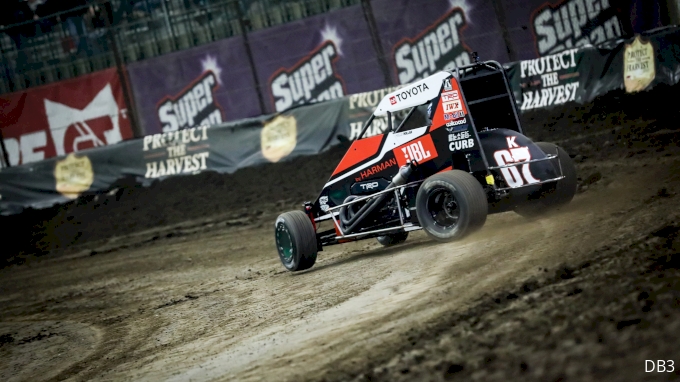 With ten entries, KKM is launching the single biggest run next week at the Golden Driller. That's two cars for every preliminary night and a mammoth count of ten drivers to run in Saturday's finale. Leading the charge for KKM is Rico Abreu, Cannon McIntosh, Buddy Kofoid and Tucker Klaasmeyer, all top ten finishers in last year's Chili Bowl.
Monday – 67K Holley Hollan / 71K Cannon McIntosh
Tuesday – 9P Daison Pursley / 98K Tanner Carrick
Wednesday – 71X Brian Carber / 97 Rico Abreu
Thursday – 67 Buddy Kofoid / 71 Kaylee Bryson
Friday – 27 Tucker Klaasmeyer / 97K Jesse Love
CB Industries
Stepping out of the seat and picking up the wrenches, Chad Boat has found nothing but success in his post-driving career. Taking full control of his new operation at CB Industries, Chad, a former Chili Bowl preliminary winner in 2013, is bringing back the same core five drivers from last year along with a mysterious TBA.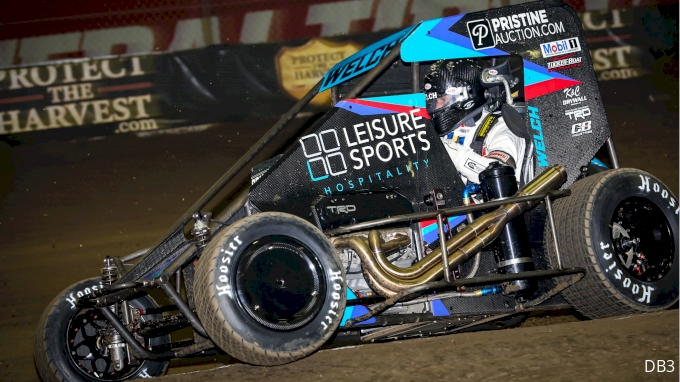 3x Chili Bowl champion Christopher Bell leads the charge for CB Industries with four other stout entries in USAC Triple Crown champion Chris Windom, All Stars Circuit of Champions king Aaron Reutzel, and former Chili Bowl main event starters Dillon Welch and Gio Scelzi.
Monday – 89 Chris Windom
Tuesday – 81X Dillon Welch
Wednesday – 84 Gio Scelzi
Thursday – 84X Christopher Bell
Friday – 87 Aaron Reutzel / 86 TBA
Matt Wood Racing
Entering year two of existence, Californian Matt Wood has quickly built his operation into a top tier Chili Bowl unit. Overtaking Loyet Motorsport's front row view in the pit area, MWR is front and center for the fans right next to KKM's powerhouse.
Along with familiar faces Shane Golobic, Ryan Bernal, Colby Copeland and Mitchel Moles, Wood re-loaded his squad with three fresh, talented faces. Making their debut and making MWR stronger at Chili Bowl is NASCAR winner Kasey Kahne, USAC veteran Kevin Thomas Jr, and All Stars runner Zeb Wise.
Monday – 07W Mitchel Moles / 87W Ryan Bernal
Tuesday – 17W Shane Golobic
Wednesday – 27W Colby Copeland / 47W Kevin Thomas Jr
Thursday – 37W Zeb Wise
Friday – 57W Kasey Kahne
RMS Racing
RMS, based out of Indiana, has rapidly expanded from a three-car team to eight-car powerhouse in just two years. Next week, they're unleashing one of the most experienced lineups in the building.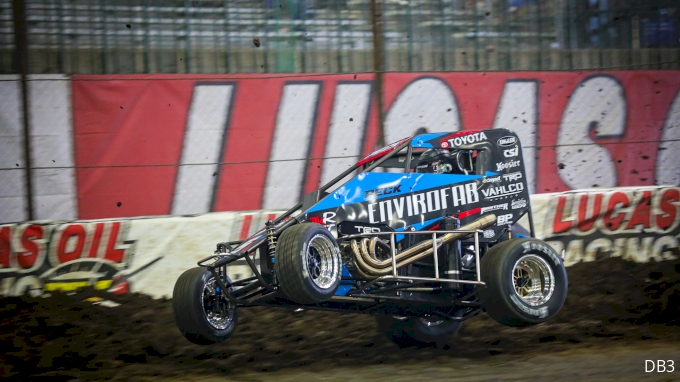 Their seven-car lineup (with a questionable TBA) is spearheaded by champions everywhere. They've got USAC winners and champions like Justin Grant, Thomas Meseraull, and Spencer Bayston, mixed in with World of Outlaws Sprint Car superstars Brad Sweet and David Gravel.
Monday – 1D David Gravel / 40M Chase McDermand
Tuesday – 7X Thomas Meseraull
Wednesday – 1R Brad Sweet
Thursday – 1S Spencer Bayston / 7T TBA
Friday – 2J Justin Grant / 1K Brayton Lynch
Clauson-Marshall Racing
Formed by Tim Clauson and Richard & Jennifer Marshall, CMR "races on" because it's what Bryan would want. Since debuting in 2017, the team has been a force to be reckoned with, racking up several preliminary night victories and strong Saturday finishes.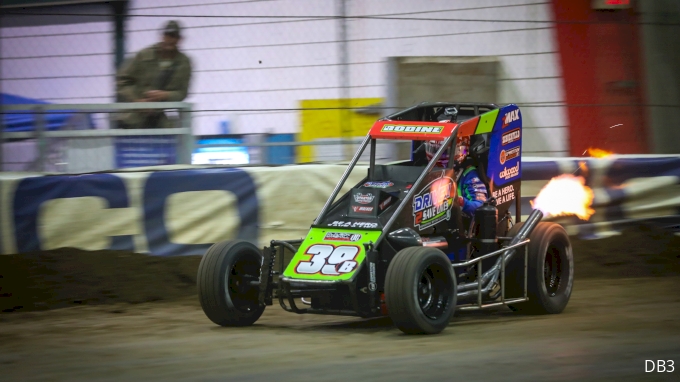 This year, they've got a five-car assault with flavor from all aspects. Sunshine Tyler Courtney leads the group and is joined by NASCAR stars Ricky Stenhouse Jr. and Ryan Newman, as well as micro sprint aces Cole Bodine and Chance Crum.
Monday – 7C Tyler Courtney
Tuesday – 39B Cole Bodine
Wednesday – 00C Ryan Newman
Thursday – 47C Chance Crum
Friday – 17S Ricky Stenhouse Jr
Dave Mac
The most ambitious attempt in team history sends Dave Mac Motorsports to Chili Bowl with seven entries in the trailer. Headquartered in Bixby, Oklahoma and overseen by David McIntosh and Cody Cordell, this local operation really beefed up their run with a late addition of defending preliminary winner, Tanner Thorson to their lineup.
Alongside Thorson in six other Dave Mac seats is POWRi gassers Ace McCarthy and Noah Gass, former Chili Bowl main event starter Michael Faccinto, IndyCar racer Santino Ferrucci, and locals Jace McIntosh and Taylor Reimer.
Tuesday – 08K Michael Faccinto
Wednesday – 10 Santino Ferrucci / 25K Taylor Reimer
Thursday – 20G Noah Gass / 08J Jace McIntosh
Friday – 08 Tanner Thorson / 28 Ace McCarthy
A trio of other teams are slated to bring five or more entries next week as well.
The Glenn Styres / Jack Yeley Racing group offers potent rides for J.J. Yeley, Kyle Cummins, Chase Stockon, Carson Sousa, Chase Majdic and Steven Russell.
Team Ripper, headed by mechanical mastermind Flea Ruzic, is bringing five machines driven by Justin Allgaier, Trey Gropp, Brenden Bright, Emilio Hoover and Zack Morgan.
The Scherb family out of Texas hosts another five cars driven by Logan Scherb, Lucas Scherb, Corby Scherb, Scott Scherb, and Merle Scherb.
You can see all of these super teams go to war next week over the course of five preliminary nights and one epic finale with the Golden Driller on the line at the 35th annual Lucas Oil Chili Bowl Midget Nationals.
The action begins in Tulsa, Oklahoma next Monday with morning practice followed by the first preliminary night that evening. You can watch every prelim night and Saturday's alphabet soup until the C-Main live on FloRacing.