2020 James Dean Classic | USAC National Sprint Cars, Midgets
Leary DQ'd from Gas City Win; Suspended by USAC
Leary DQ'd from Gas City Win; Suspended by USAC
Driver C.J. Leary & Leary Racing have been suspended and fined by USAC for a tire violation during his Gas City victory on Sept. 25.
Oct 21, 2020
by Richie Murray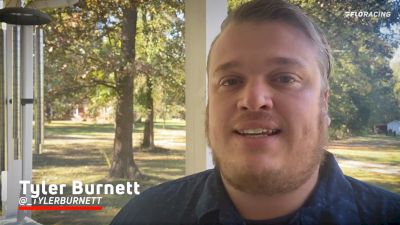 Driver C.J. Leary and entrant Leary Racing have been suspended and fined by the United States Auto Club for a violation of series regulations, section 309 (tires), during USAC AMSOIL National Sprint Car competition on September 25 at Gas City I-69 Speedway.
Leary, who was initially credited with the victory, has been disqualified from the event. Justin Grant, who initially finished in the runner-up position that night, has now been credited with the feature victory.
The test, verified by laboratory findings, revealed that Leary's tire had been altered, and thus, was not in accordance with the series rulebook nor did it conform to the benchmark provided by Hoosier Tire Company.
309 (Tires) C. Any solvents or chemicals applied to the tire that alter the chemical makeup of the compound or have the effect of altering tire durometer or construction is prohibited. A tire can be confiscated at any time. Penalties from tire found to deviate from the original factory benchmark specifications are as follows:
Leary has forfeited points and purse winnings earned from the event, has been fined $2,500 by USAC and has been suspended for 6 races from USAC competition.
These fines and penalties are imposed immediately. Super license driver C.J. Leary's first eligible race in USAC competition will be Saturday, November 21. Entrant Leary Racing's USAC eligibility resumes with the seventh National Sprint Car event of the 2021 season.
Winnings and points will be adjusted accordingly to reflect the change in the final results of the James Dean Classic/Indiana Donor Network Driven2SaveLives Double Double at Gas City.