2020 Intercontinental Classic at Eldora Speedway
McDowell muses of 'better days' as Eldora streak ends
McDowell muses of 'better days' as Eldora streak ends
Veteran Dale McDowell muses of 'better days' as his streak of incredible Eldora performance ends at the Intercontinental Classic.
Sep 13, 2020
by Joshua Joiner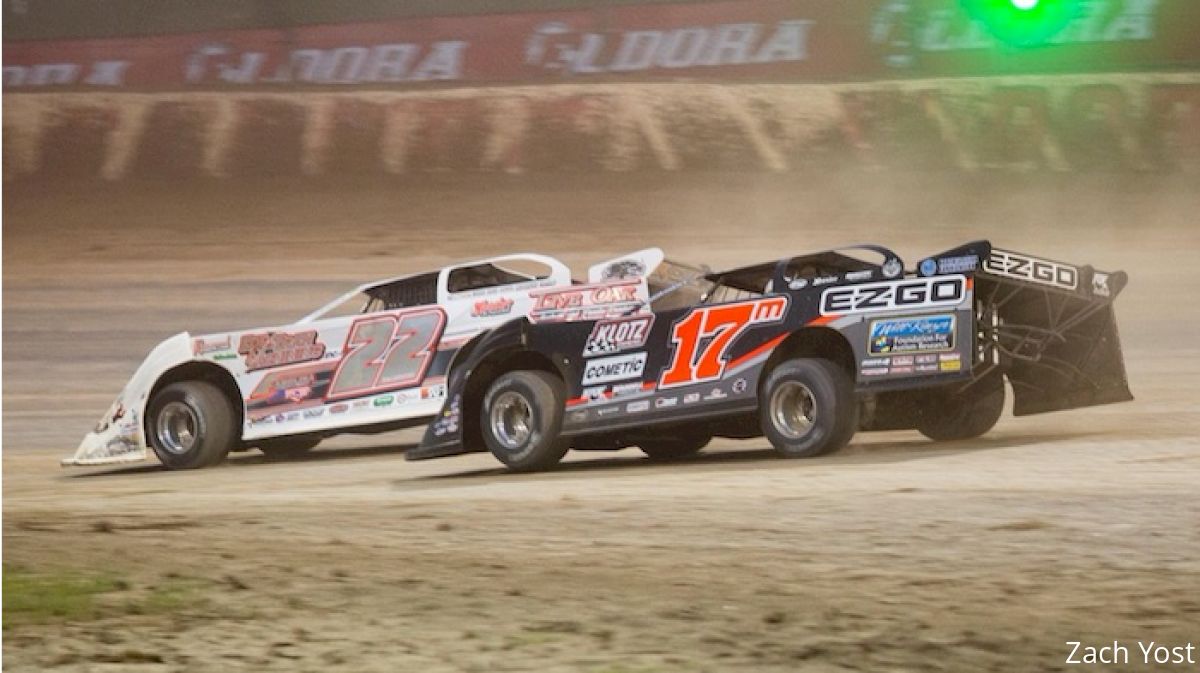 Unlock this article, live events, and more with a subscription!
Get Started
Already a subscriber? Log In
With eight laps remaining in Saturday's Intercontinental Classic feature at Eldora Speedway, Dale McDowell found himself in a familiar position as he raced among the top five in the $50,000-to-win World 100 replacement event. But just as McDowell of Chickamauga, Ga., moved into second and prepared to make a late run at leader Kyle Stickler, his car failed to fire on a restart, forcing McDowell to retire from the 67-lap race.
The untimely misfortune, later determined to be a fuel pickup problem, cost McDowell, a former winner of both the World 100 and the Dream, the opportunity to challenge for another big win at Eldora. Instead he watched from the infield as Jonathan Davenport of Blairsville, Ga., took advantage of Strickler's flat tire on the final lap to claim the win.
"I was trying to take care of my tires and we had that caution with eight to go there," said McDowell, who started fourth in Saturday's feature and never ran worse than fifth before dropping out. "When we had that caution I was kind of excited because I thought I'd have a chance to get a good clean air run around the outside and see what I had. Then he ended up having a flat tire at the end of it. That just makes it even all that much worse knowing we could've been in position there. But I guess when it's not your day, it's not your day."
Standing by as the race played out in the final laps was an unfamiliar position for McDowell, who has been a consistent contender in Eldora's major events over the past 15 years. In fact, the rare early exit ended McDowell's remarkable run of 13 consecutive top-10 finishes in crown jewel features at Eldora, a streak that McDowell takes pride in not only because of what it says about him as a driver but also his brother Shane McDowell as a crew chief.
"I didn't pay much attention to (the streak), but it is pretty neat when you do that and you're in the top five or the top 10 consistently against this caliber of cars," said McDowell, whose run of top-10s began with his Dream victory in 2014. "It's the best of the best up here. That's gratifying for me as a driver and to Shane as far as preparation. We don't brake. You have to be able to finish races and have a good program to have a streak like that, and that's all to Shane.
"That's how I know it was something beyond his control (that broke on Saturday). It's got to be something internal there that's gone wrong. Shane just went through everything on the car before we came up here. New fuel filter, fuel pump, all of that. It's either a problem with one of those or it's something in the fuel cell."
With his streak coming to an end, the 54-year-old McDowell took time to reflect on his career at Eldora and how far he's come at the historic track. While things have certainly gone well for him at Eldora over the past seven seasons, it hasn't always been that way. Since he first started attending Eldora's major events in the mid-90s, McDowell and has had to work to improve at the track and still does today.
"I've been coming here a long time and I've always watched guys," McDowell said. "When I struggled I'd get out and watch the guys that were running good and watch for where they were gaining speed and what their techniques were. That's helped me over the years. I think Shane's done the same thing working on race cars and setup stuff. He'll watch other guy's cars.
"For a while, we came up here and struggled and went the wrong way a lot. As I started watching and paying attention several years ago, we've been better here, especially on long runs. I struggle a little bit on short runs, but we've been getting a little better at that too."
McDowell doesn't see the end of his streak as the end of an era. While he's doubtful he'll ever match that feat, he's confident he still has a few more strong Eldora runs and perhaps a win or two left in him before he calls it quits.
"I don't know about doing that again, but surely I can come up here a few more years before I retire. And who knows, maybe we can put another win or two under our belt," McDowell said before adding jokingly, "I'm younger than (fellow Eldora stalwart) Scott (Bloomquist), so as long as he keeps coming, I should keep coming."
All joking aside, McDowell has considered that his career at Eldora may be slowly drawing to a close. But he's not rushing his way into retirement, and he certainly won't step away until he feels it's time.
"I feel like as long as I can keep up and stay competitive and stay right there with those guys, I'm going to keep doing it," McDowell said. "And when I get to where I can't, I'll be there first one to say it's time for me to get out and plug somebody else in there. But I still really enjoy coming here. This place has been good to me, and it'll give you your share of heartbreaks, too. You just take them and hope there's better days ahead. There will be better days ahead."