2020 Sprint Car Smackdown at Kokomo Speedway
Sprint Car Smackdown Watch Guide 8/24 - 8/30 Presented by PitStopUSA.com
Sprint Car Smackdown Watch Guide 8/24 - 8/30 Presented by PitStopUSA.com
We've got a whole slew of pavement races from drag racing to the the Idaho 208 PLUS one of our favorite sprint car races of the year.
Aug 24, 2020
by Gabriella Jaffee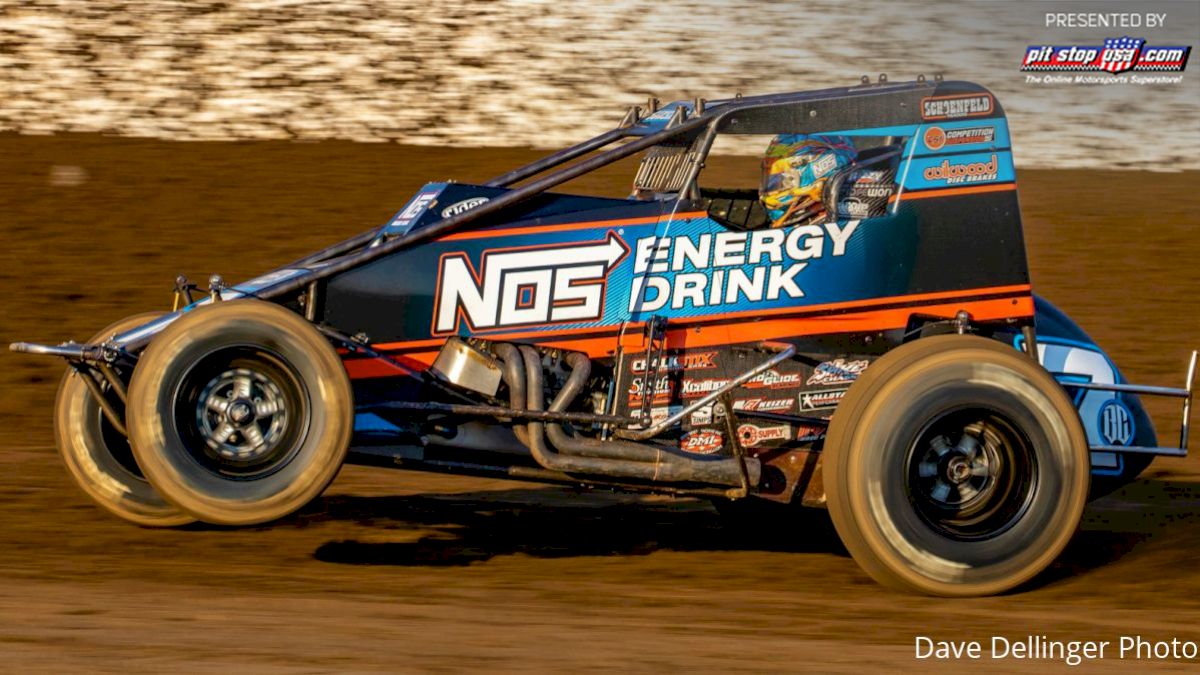 Racing, racing and MORE racing! This week, we're bringing some new races to our FloRacing family including some great drag races and our first-ever Big 5 Late Model pavement race: The 2020 Idaho 208 at Meridian Speedway. We've also got a 4-race All Star Circuit of Champions swing through the northeast, the Sprint Car Smackdown at Kokomo and the IMCA Dirt Knights Tour returns to action.
In case you haven't already seen it, we're bringing you EXCLUSIVE behind-the-scenes interviews, content and more with the biggest names in Dirt Late Model Racing leading up to the Intercontinental Classic at Eldora on The Road To Eldora.
AND another week means another refreshed playlist featuring the best of USAC on FloRacing 24/7.
Monday
No live races, but watch FULL replays of the 2020 Hoosier Hundred HERE.
Tuesday
No live races tonight either, but make sure you check out The Road To Eldora, our All-Access FloFilms or FloRacing 24/7 Channel.
Wednesday
Thursday
Friday
| | | | |
| --- | --- | --- | --- |
| Date | Time | Event Name | Divisions |
| 8/28 | 9:00 AM EDT | 2020 NMCA All-American Nationals | Xtreme Pro Mod, Nitrous Pro Street, Stok/Super Stock, Nostalgia Super Stock, Factory Super Cars + More |
| 8/28 | 9:45 AM EDT | 2020 PDRA Summer Shootout | Pro Nitrous, Pro Boost, Extreme Pro Stock, Pro Outlaw632 |
| 8/28 | 5:00 PM EDT | 2020 Williams Grove Speedway | All Star Sprints | All Star Circuit of Champions |
| 8/28 | 6:00 PM EDT | 2020 Sprint Car Smackdown | USAC National Sprint Cars | USAC Sprints |
| 8/28 | 7:05 PM EDT | 2020 Larry Wollam Season Championships at Marshalltown Speedway | Mod Lite, IMCA Hobby Stock, IMCA SportMod, IMCA Stock Car, IMCA Modified |
Saturday
| | | | |
| --- | --- | --- | --- |
| Date | Time | Event Name | Divisions |
| 8/29 | 9:00 AM EDT | 2020 NMCA All-American Nationals | Xtreme Pro Mod, Nitrous Pro Street, Stok/Super Stock, Nostalgia Super Stock, Factory Super Cars + More |
| 8/29 | 9:45 AM EDT | 2020 PDRA Summer Shootout | Pro Nitrous, Pro Boost, Extreme Pro Stock, Pro Outlaw632 |
| 8/29 | 12:15 PM EDT | 2020 Street Car Takeover Bristol | Street Outlaw, Small Tire, Extreme Street, Stick Shift, Street Racer |
| 8/29 | 6:00 PM EDT | 2020 Lincoln Speedway | All Star Sprints | All Star Circuit of Champions |
| 8/29 | 6:00 PM EDT | 2020 Sprint Car Smackdown | USAC National Sprint Cars | USAC Sprints, BOSS Sprints |
| 8/29 | 7:00 PM EDT | 2020 Beaver Dam Raceway | IRA | IRA Sprints |
| 8/29 | 8:00 PM EDT | 2020 Weekly Points Race | Port City Raceway | Micro Sprints |
| 8/29 | 8:45 PM EDT | 2020 Idaho 208 at Meridian Speedway | Big 5 Late Models, Street Stocks, Jr. Late Models |
Sunday
Get The FloSports Apps