Create a free account to unlock this article!
Get Started
Already a subscriber? Log In
'Yung Money' Kyle Larson has become synonymous with winning.
Larson nearly swept Ollie's Bargain Outlet All Star Circuit of Champions action on Tuesday night at East Bay Raceway Park. He eventually lead every circuit of the inaugural Jean Lynch Classic to claim the $5,000 payday.
Check out for the full results!

The 30-lap triumph, the product of an outside-front row starting position, was just one portion of Larson's near-domination to close-out the 2020 All Star Circuit of Champions Florida visit. The Elk Grove, California-native set the evening's fastest time during qualifying time trials followed by a convincing victory during the second of two dashes.
Capping an East Bay visit that concluded with back-to-back runner-up performances, former World of Outlaws Rookie of the Year Ian Madsen finished second on Tuesday night. He was followed by Rudeen Racing's Cory Eliason, a hard-charging Aaron Reutzel, who advanced ten positions, and 'Smoke' Tony Stewart.
Watch the full feature from night #2: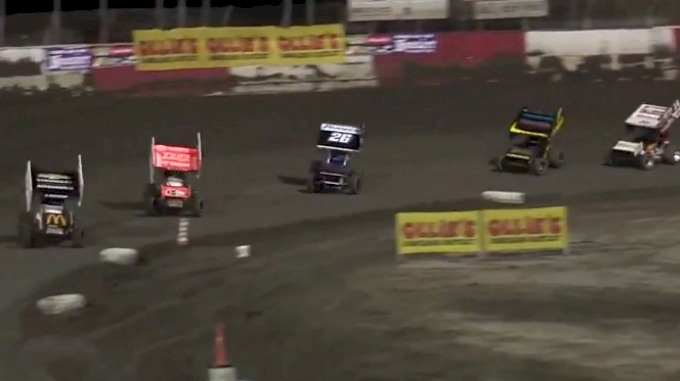 Unlock this video, live events, and more with a subscription!
Get Started
Already a subscriber? Log In
"My goal here as of lately was to get to the double-digit win mark in the (NASCAR) off-season and we were able to get number ten here tonight," Kyle Larson explained, driver of the Paul Silva-owned, Chevrolet Accessories, Finley Farms, No. 57 sprint car. "That's not a bad stretch of races since Homestead ended. Hopefully we can move on and win a bunch of NASCAR races with Chip Ganassi Racing."
Untouchable from start to finish, Larson's only real challenges were in the form of cautions and lapped traffic, with the first caution appearing on lap seven and again on lap 29, ultimately setting up a two-lap dash to the finish. Needless to say, the momentum shifts proved to be no harm to the familiar No. 57, keeping KCP Racing's Ian Madsen in the rearview mirror the entire distance even when traffic hit its peak during a 22-lap green flag stretch that extended until lap 29. The caution with two circuits remaining erased a near-five second advantage for Larson.
"I just felt good all night long and it's really fun to have a car like that. I was actually looking forward to traffic because I knew I had such a good car," Larson said, who now owns ten All Star Circuit of Champions victories. "I really didn't want to see that last caution because the pace started to slow down in three and four and I was lapping guys around the bottom. You never know where second is, so you gotta figure they would probably go where I wasn't. I was planning on going to the bottom so I was hoping they wouldn't get around me. It all worked out great.
"It has been a struggle the last week or so," Larson continued. "So it feels good to come to East Bay and be really good."
Hear from night #2' top three finishers: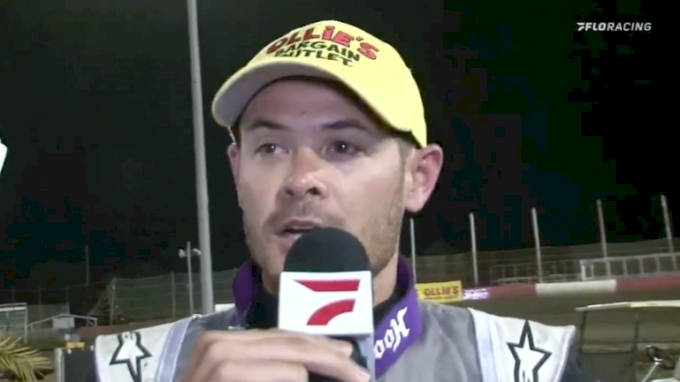 Create a free account to unlock this video!
Get Started
Already a subscriber? Log In
What's Next:
With Florida action complete, the Ollie's Bargain Outlet All Star Circuit of Champions presented by Mobil 1 will turn their attention toward Attica Raceway Park in Attica, Ohio, where the Series will take part in a Spring Nationals doubleheader on Friday and Saturday, April 10 & 11. The two-day program will award a pair of $5,000 top prizes and officially kick-off the 2020 All Star Circuit of Champions point chase. Fans seeking additional information should visit Attica Raceway Park online at www.atticaracewaypark.com.