Create a free account to unlock this article!
Get Started
Already a subscriber? Log In
If one thing was certain about the 2019 Super DIRTcar season, is that it belonged to Mat Williamson and Matt Sheppard.
FULL SUPER DIRTCAR FINALE RESULTS
Entering the season finale at The Dirt Track at Charlotte, Williamson has an 18-point advantage over Sheppard. Come qualifying on Saturday (Nov. 9), it was the two championship challengers that started on the front row.
Early on in the event, Billy Decker surpassed both Williamson and Shappard. The No. 91 car never looked back, bookending the season with victories, also winning the season opener at Volusia Speedway Park.
Williamson finished runner-up, which was enough to secure his first series championship. It also marks the first time in Super DIRTcar history that a Canadian native won the championship. Sheppard, who led the point standings for much of the season finished the race fourth, 28 points shy of another championship.
"I had belief is these guys the whole time," Williamson said post-race. "I just had to believe in myself and know that we could do it. The team is second to none. They deserve this and they've worked harder than anyone. We had our growing pains, but we worked harder and stuff got better."
Watch the full feature race here: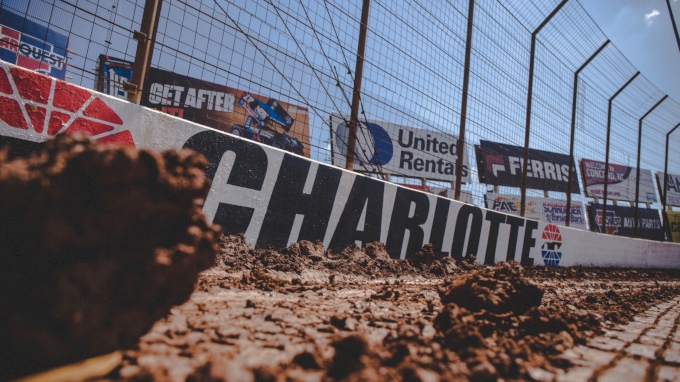 Unlock this video, live events, and more with a subscription!
Get Started
Already a subscriber? Log In
Williamson ended the season with four victories. Sheppard led the series with nine wins, though seeing his 100+ point margin fade away over the final handful of races. Race winner Decker placed third in the championship standings, with Larry Wright and Erick Rudolph rounding out the top five.
Though Sheppard led the way with nine victories, Williamson was the most consistent. The No. 88 team ended the season with 17 top-five finishes and 20 top 10s in 22 races – both were series highs.
Sheppard was disappointed post-race, but was pleased with his performance in 2019.
"It was just a phenomenal year," Sheppard said. "I can't even say enough about my team, my guys. They're the best group of guys you could ever work with, and they do such a phenomenal job on this racecar. That's what it's all about, that's what my season is all about – those guys. I couldn't do it without them, for sure."
Williamson enters the offseason with a ton of momentum, winning all four of his races since mid-September. It's safe to say, the No. 88 team will be atop of many people's pick for the championship next year, too.
Results:
FEATURE (40 Laps): 1. 91-Billy Decker [4][$8,000]; 2. 88-Mat Williamson [2][$4,000]; 3. 7MM-Michael Maresca [8][$2,500]; 4. 9S-Matt Sheppard [1][$1,800]; 5. Z8-Max McLaughlin [7][$1,600]; 6. 111-Demetrios Drellos [5][$1,400]; 7. 25-Erick Rudolph [3][$1,300]; 8. 35-Mike Mahaney [14][$1,200]; 9. 5H-Chris Hile [6][$1,100]; 10. 19-Tim Fuller [12][$1,000]; 11. 99L-Larry Wight [22][$900]; 12. 84-Gary Tomkins [18][$800]; 13. 98H-Jimmy Phelps [16][$700]; 14. 15-Billy Pauch [10][$650]; 15. 49-Billy Dunn [17][$600]; 16. 54-Steve Bernard [26][$600]; 17. 26-Ryan Godown [19][$600]; 18. 27J-Danny Johnson [20][$600]; 19. 83-Brian Swartzlander [13][$600]; 20. 21A-Peter Britten [23][$600]; 21. 28ZT-Gary Lindberg [24][$600]; 22. 2L-Jack Lehner [29][$600]; 23. 2RJ-Ronnie Johnson [27][$600]; 24. 5st-Tyler Siri [15][$600]; 25. 18AP-Anthony Perrego [9][$600]; 26. 42P-Pat Ward [31][$600]; 27. 37-Paul StSauveur [30][$600]; 28. 20-Brett Hearn [11][$600]; 29. 98T-Tyler Thompson [25][$600]; 30. 3-Justin Haers [21][$600]; 31. 19W-Justin Wright [28][$]
Written by Dustin Albino