2018 Super DIRTcar Finale
Mike Perrotte Set For Final Race as Super DIRTcar Series Director
Mike Perrotte Set For Final Race as Super DIRTcar Series Director
Next weekend, at The Dirt Track at Charlotte, will mark Mike Perrotte's final event as the Super DIRTcar Series Director.
Oct 25, 2018
by Mandee Pauch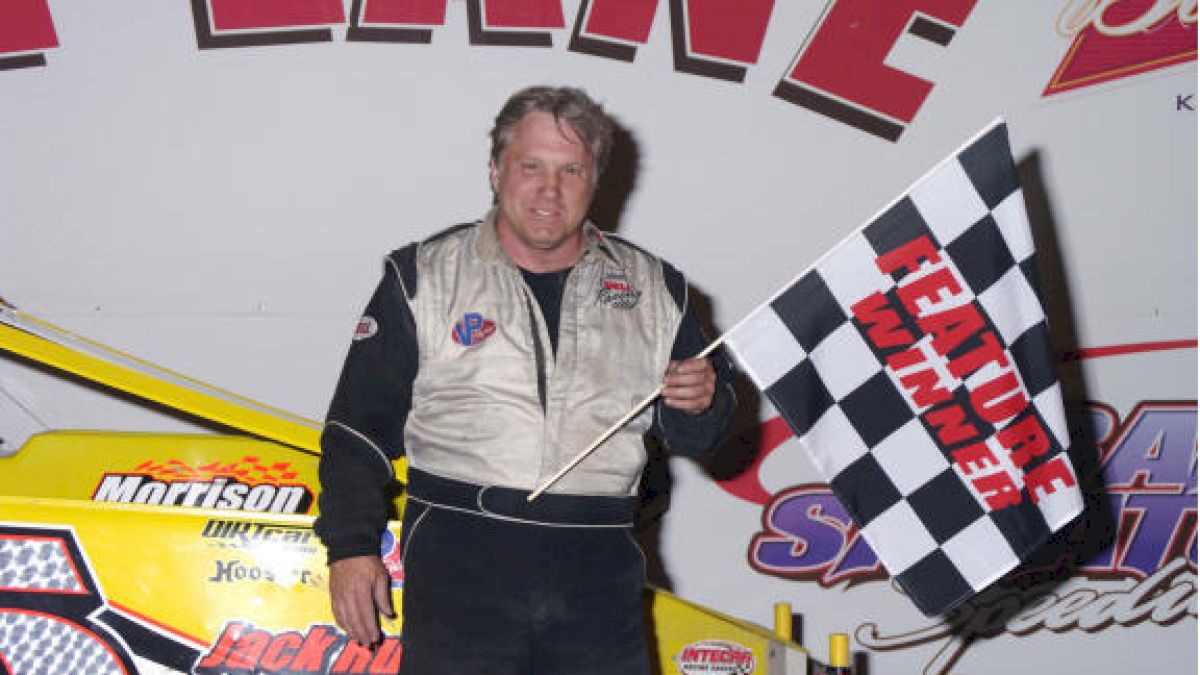 Earlier this season the Series Director, Mike Perrotte, announced it will be his final season as an employee of the Super DIRTcar Series. Next weekend, at The Dirt Track at Charlotte, will mark Perrotte's final event as the Super DIRTcar Series Director.
Perrotte, the Plattsburgh, NY native, has been attending races since a young boy. It wasn't until he was 16 when he jumped behind the wheel of a race car. He dabbled in drag racing for a few years but finally found his calling in dirt modifieds in the early '80s.
In the early 2000's, Perrotte took on a new role where he promoted at his local dirt track, Airborne Park Speedway. After nine years of promoting in his backyard, his role in dirt racing changed once again. Perrotte became the Series Director for the Super DIRTcar Series, one of the largest sanctioning bodies in the country.
"I had heard about the job opening in a conversation," added Perrotte. "A friend of mine got ahold of Tom Deery and put us together and that was it. My first race was in February of 2015 down at Volusia."
With nine years of experience promoting a race track, the Series Director role didn't seem to be much different for Perrotte.
"That first race down in Volusia was normal for me," he said. "Then as the season went on, I learned that there's quite a lot to it. You have four series to deal with, you have rules, schedules, and all of the dirt sanctioned tracks. There's a lot to deal with that keeps you very busy."
Being a racer himself, Perrotte knows how hard it can get, especially when you're in a bind.
"It was very hard making decisions when it came to rules and having to penalize drivers," Perrotte noted. "I know what it's like and I know the feeling. Those were the hardest decisions I had to make."
Perrotte is not one to boast himself, but many would say the Super DIRTcar Series and the DIRTcar Northeast has thrived tremendously since he came onboard.
"My intent wasn't to change things but to just run the business and do the best that I could," he said. "Racers, promoters, race tracks, they all try to do what's best for everyone involved. I was just trying to do the best job I could, that was all."
Traveling the road and attending more races than most can fathom, Perrotte said he couldn't have done it without his incredible team.
"When you travel on the road with people for as long as I did, you become very close with all of them," he said. "They're really good people that are doing something that they like. None of them are doing this for a living. None of them are doing it for the money. They're doing it because they love the sport and love the series. They're very dedicated and good at doing what they do. They would be very hard to replace."
After four years on the road, traveling with the series, the one thing Perrotte will miss the most, the people.
"What I'll miss the most will be all of the people I come in contact with, especially my staff," he said. "Everyone I've worked with over the last four years. I know all of them a lot better now and have become good friends with them; the racers, promoters, chassis builders, engine builders, and even the fans. I know the relationships I've made with them won't be over and we'll remain friends. I enjoy seeing them at each and every race we go to and will miss them a lot."
Looking ahead after retirement you will still find Perrotte at a race track, not promoting or directing, but back behind the wheel of a dirt modified.
"I plan on racing at my home track, Airborne," Perrotte said. "It's two miles from home and a fun race track. I won't be doing any promoting, just racing."
Perrotte's plans are to race part time in 2019.
"I have other stuff Betsy and I want to do," he said. "Doing this fulltime, there's no time for anything else. This job is in your head all the time, so it's a 24/7 job. So, we have a lot of stuff to catch up on."
Perrotte and his side kick, Betsy, were the dynamic duo of the Super DIRTcar Series. They dedicated their life to the series for four years and will be missed by many.
"I had a lot of fun doing this because of the people," he said. "It was really fun doing it alongside with Betsy. It's not often you can work and travel with your best friend and partner."
Thank you, Mike and Betsy, for all that you did for our sport and for leaving such a tremendous impact on all of us.