2017 Fastrak World Challenge & Championship
Fastrak World Challenge And World Championship Viewers Guide
Fastrak World Challenge And World Championship Viewers Guide
All eyes will be glued to their connected devices this week as the Fastrak World Challenge and Championship take center stage at FloSports.
Sep 14, 2017
by Dan Beaver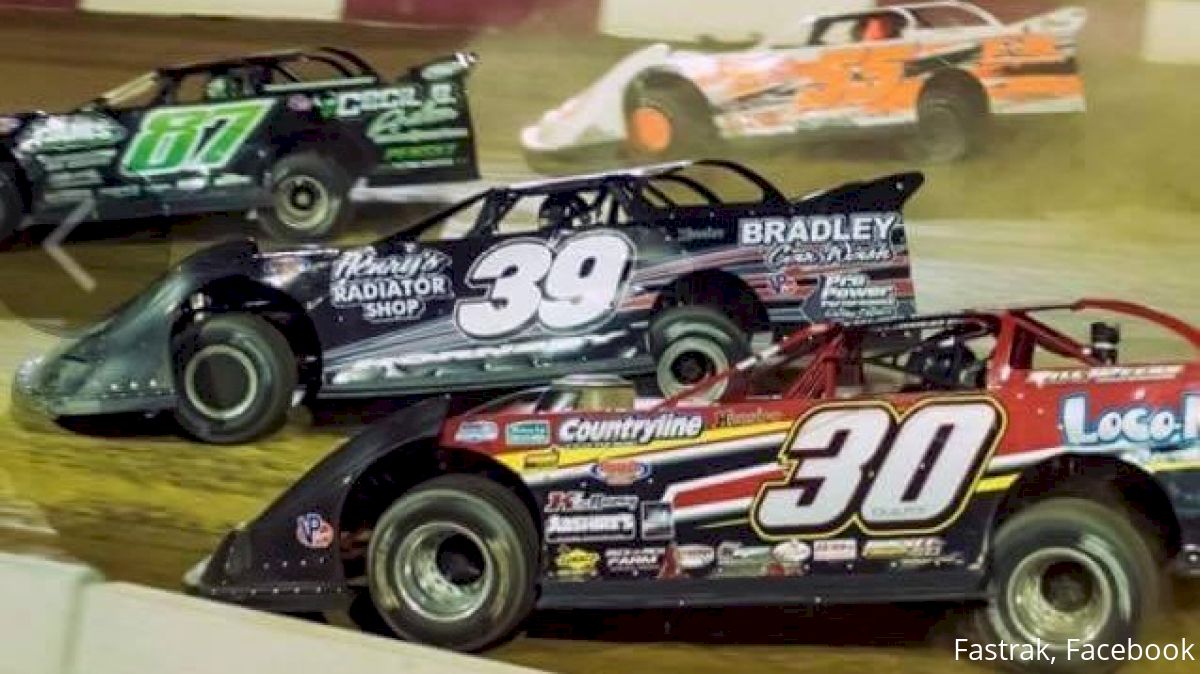 Late Model fans who cannot make it to Virginia Motor Speedway in Jamaica, VA, this weekend will be glued to their connected devices to watch
FloRacing's LIVE stream
of the Fastrak World Challenge and World Championship.
That's because last year more than 50 late model drivers squared off for a $15,000-to-win A-Main in the
Fastrak World Championship
. The race came down to a six-lap, three-wide battle with Rambo Franklin nipping Devin Moran at the checkers. Fastrak added $5,000 to the kitty this time around -- just to kick up the intensity a little for Saturday's race.
Moran and Franklin will showcase their grudge match worldwide, but the action first kicks off with a 40-lap Fastrak members' only feature Friday night when the best crate Late Model racers in the country battle for bragging rights in the Fastrak World Challenge.

Who To Watch
While this is a non-points event, the top Fastrak drivers still have a lot on the line. Hicks has a 22-point advantage over the field and wants momentum from this race to propel him all the way to the end.
His season-opening win at Toccoa (Georgia) Raceway back in April convinced him to run the full schedule.
No one knows the power of momentum better than Ford, as he told FloRacing earlier this week. "We have a lot of speed in the car but have not been able to put together some races the way we needed to," Ford said.
His first Fastrak win "set off fireworks" to his season and propelled him to three more touring victories and eight wins overall, but some poor results has him second in the standings.
Anything short of two wins in two nights of racing will be a disappointment for Knight this week. His team has learned to run strong when it counts the most, and that has helped put Knight third in the points standings.
After losing to Franklin last year in a nail-biter, Moran had to come back and look for revenge. So he inked a deal with car owner Bruce Kane Racing, pairing back up with the same team with which he ran so strong in 2016.
Roberson has a remarkable 14 wins to his credit in various series this year, but none of them have come against the Fastrak regulars. He wants to change that this week, and the 19-year-old phenom could be the dark horse who runs away with a bag full of oats.
Where To Watch
Virginia Motor Speedway
4426 Tidewater Trail
Jamaica, VA 23079
How To Watch
ON TV:
Now available on Roku and Apple TV 4 -- download the FloSports app today!
STREAMING:
Available only on FloRacing. A yearly FloPRO subscription provides access to ALL FloSports sites.
SIGN UP HERE