By Jonathon Masters

FloRacing: Congratulations on your season. It looks like you have the points sewed up for the Southeast Modified Series Championship?
Billy Workman Jr: We got it covered last weekend. We led the whole race and sort of lost it at the end. (David) Stremme passed us there near the end, but we did what we needed to and got the points we needed for the championship.

You're driving for Ron Hornaday Jr. Tell me a little about how that came together?
I drove for Strickler at Winter Nationals in 2013, ran good, and Ron picked me up there and we've been doing it ever since.





The Modifieds are a class that have been growing across the country for 20 years. Tell me a little bit about driving them?
I'm originally from Oregon. I've drove Late Models and Sprints, but the Modifieds have been so challenging and fun to drive. I drove for Team Dillon first for about a year in the Late Models. The Modifieds fit my driving style. It's a real challenge controlling that much horsepower and tires as narrow as a Modifieds'.

The Southeast seems like one of the few areas where Modifieds are not the majority class of cars. Why do you think that is?
I'm really not sure. We have a ton of chasses manufacturers in this town alone. Ron builds cars. Hoffman, Stremme, Longhorn, all of them are big chassis builders so you would think that would equal higher car counts.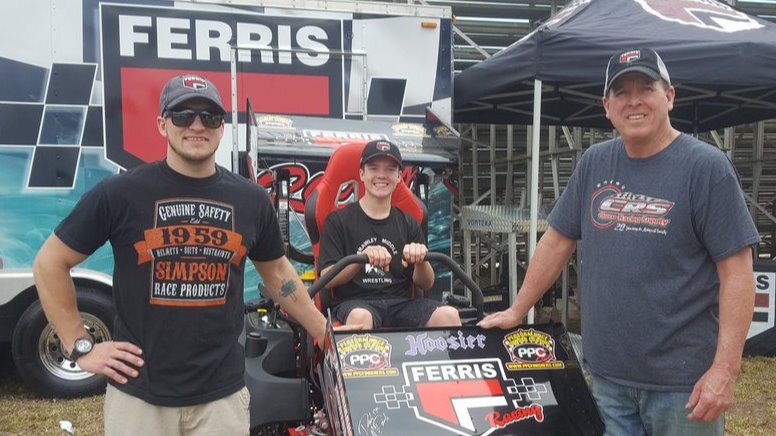 Now that the points pressure is off, are you looking forward to going into this weekend at Virginia Motor Speedway and race for the win?
We've been concentrating on winning this points championship most of this year. Now that we have that locked down, we can focus on going for the win this weekend. I've been looking at this race on the schedule since the beginning of the year and have really been looking forward to it. I have never been to Virginia Motor Speedway before and from what I've been told its one of the best race tracks in the country.

How much has the past few seasons meant to you?
Driving for Ron has been sort of a dream come true. I lost my father a few years back, and Ron has stepped in to push me and mentor me and you couldn't ask for a better teacher or coach.

The Southeast Modified Tour is joining Fastrak this week for the World Challenge and Championship. Both are streaming LIVE on FloRacing on Sept. 15-16.


Fastrak World Challenge & Championship Coverage
The Fastrak Challenge & Championship Gives Ford A Chance To Change Momentum
Rambo Franklin Thrills Fans In The 2016 Fastrak World Championship
Devin Moran To Race In The Fastrak World Championship
A Win Turned Into Championship Run For Hicks
FloSports Partners With FASTRAK, ULTIMATE To Broadcast 2017 Events