2017 Fastrak World Challenge & Championship
The Fastrak Challenge & Championship Gives Ford A Chance To Change Momentum
The Fastrak Challenge & Championship Gives Ford A Chance To Change Momentum
Jensen Ford has not had the season he's wanted, but he has the opportunity to change his momentum this week in the Fastrak World Challenge and Championship.
Sep 11, 2017
by Victoria Beaver
The Fastrak season has not gone entirely to plan for Jensen Ford, but he has an opportunity to change his momentum at this week's World Challenge and Championship at Virginia Motor Speedway in Jamaica, VA, which streams
LIVE on FloRacing
on Sept. 15-16.
While this is not a points-paying event, it comes in the midst of a heated battle between Ford and Benji Hicks.
"We've been having an all right season," Ford said. "We have a lot of speed in the car but have not been able to put together some races the way we needed to. It feels like we should've won four or five more races then what we have."
Ford has one touring victory under his belt this season, winning the second time the touring boys invaded Toccoa (Georgia) Raceway in mid-June. Toccoa was also the site of Hicks' series-opening win in April, which
he said "set off fireworks" to his season
. Since then, he has rolled up three more touring victories and eight overall wins.
Back in April, Ford finished sixth at Toccoa after struggling with his car all night. But he took what he learned from the first visit to dominate his next race, winning his heat and leading the A-Main flag-to-flag.
"We went there for the first race of the year, and we struggled some," Ford said. "I'd saw what we needed to do when we came back. We went back and we hit it on the money the way that we needed it to be, and it ended up being a real good night. We won our heat and led every lap in the race, couldn't ask for much better."
Ford didn't start coming to Virginia Motor Speedway until 2015. In his first trip, the team broke a track record before getting into some trouble in the race. Last year, he led laps in the World Challenge before getting tangled up with a lapped car. Both experiences taught him valuable lessons and has not dulled his enthusiasm for the track.
"It's become one of my favorite tracks," he said. "The first time we went there was in 2015, and we broke a track record. We had a little bad luck and made sure we wanted to come back last year. We led 20-some laps of the World Challenge race, put ourselves in a good spot to win that, and got in a wreck with a lapped car.
"Seems like it's always something. We ran pretty good at the World Championship up there too. I'm looking forward to this week. I'm changing up the car some from where I think we need to be. Hopefully we're making the right choices with what we're doing. Hopefully we can add some speed and be able to put everything together. That's what we've been struggling with."
The game plan for Ford going into this weekend at VMS is to try to position himself into the best place in the feature, hoping for a good group qualifying session to be given a chance in the heat. The track will change between the two nights becoming tougher and more abrasive as the weekend progresses.
"With the group qualifying the way it is and the track the way it is, you want to get a good group," Ford said. "If we get a pretty good group and win our heat race, starting up front always seems to help. Essentially the World Challenge is not so bad the track isn't as abrasive, but Saturday night at the World Championship the track will get real abrasive."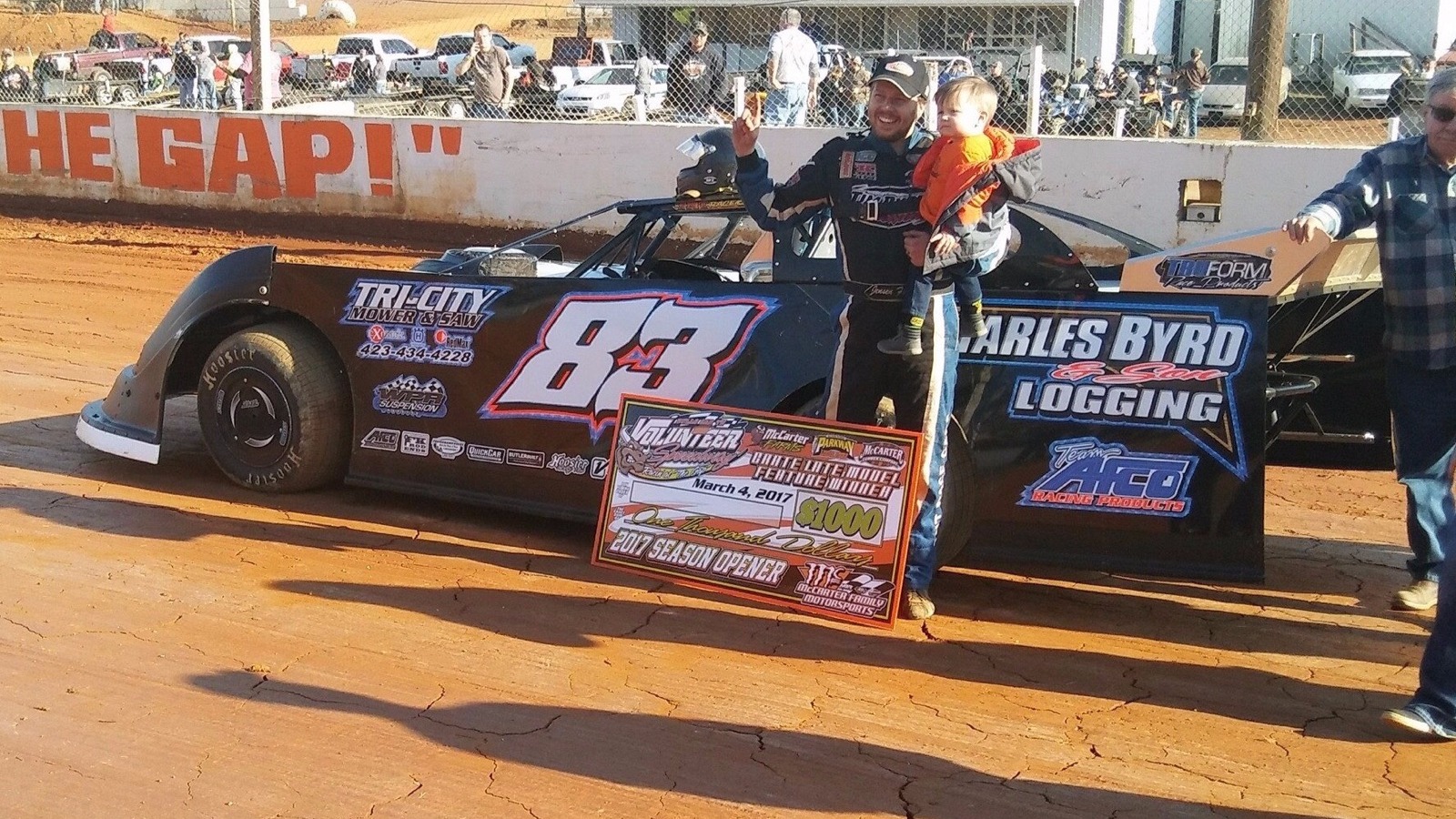 Patience will be key, which is hard for all drivers. They want to run fast and hard right out of the gate, while in the back of their minds knowing that it's smarter and more successful to pull back on the reins and protect their equipment. Only one lap matters when it comes to the big payday.
That is a lesson Ford learned last year.
"You want to be in a situation where you don't have to be hard on your car and still have some tires left at the end," Ford said about his weekend plans. "That's
something that's hard for a driver, to slow down so that you have something left at a race. It's hard to do sometimes. It's what happened to us last time. We went too early and didn't have enough at the end. You just have to keep learning, and hopefully I've learned enough from that maybe we can save a little bit and have enough for the last 20 laps."
When the touring series gets back underway, Ford will need a little help to catch up with Hicks. That will take good luck on Ford's side or bad luck for Hicks. Ford has fallen short in areas that have defined Hicks' season and has not made up enough ground on nights when he had the opportunity and speed to win.
"I really need Benji to have some bad luck," Ford said with a chuckle. "I don't wish bad luck on anybody, but he's been having a good year. He's had speed and he's capitalized on the times that he's had the speed. I don't feel like we've done as good of a job on capitalizing on the nights that we've had a lot of speed. We've had a couple of bad races that have really taken us out. I think we're 22 points behind him right now and really to be honest we just need him to go and have two bad races."
How To Watch 2017 Fastrak World Championship
ON TV:
Now available on Roku and Apple TV 4 -- download the FloSports app today!
STREAMING:
Available only on FloRacing. A yearly FloPRO subscription provides access to ALL FloSports sites.
SIGN UP HERE
Fastrak World Challenge & Championship Coverage
Rambo Franklin Thrills Fans In The 2016 Fastrak World Championship
Devin Moran To Race In The Fastrak World Championship
A Win Turned Into Championship Run For Hicks
Fall Is Heating Up With A Blazing Points Battle And Live Streams
FloSports Partners With FASTRAK, ULTIMATE To Broadcast 2017 Events