By Jonathon Masters
There is no shortage of opinions when it comes to finding tips about sponsorship for a race team. Everyone will tell you the same basic information and give you the same vague ideas about what you should do to find sponsors. Motorsports colleges will also provide you many of these same pointers. A lot of these ideas and suggestions are fantastic. I'm not going to tell you to ignore them -- instead you should read everything you can get your hands on and be open to all ideas.
My point isn't to provide some pinpoint strategy for getting major sponsor bucks. It is to tell you what you're doing wrong so you can avoid repeating past mistakes. Because the truth is, even if you follow all the other great advice, past bad habits will hinder any advancement in sponsorship.
In our past look at
what tracks and series are doing wrong
, we discussed the cycle of revolving money in racing. We talked about how the weekend warriors who spend the money on parts are the ones bolstering the industry. The parts companies are the ones hit up the most for sponsorship by tracks and series. Your hard-earned dollar keeps racing moving along. The question is, how can you get the sponsorship that you require to keep buying those parts?
Previously, we discouraged the continued reliance on sponsor money from parts and industry companies. It helps create a bad cycle of money and puts too much strain on those companies.
The same principle does not apply to drivers. You spend the money that keeps these businesses in business, so if they can throw you some product help then it's a good deal. I will say that you shouldn't inundate them with requests. You also should not ask for any money or products. A discount or a break is OK, but anything above that should come from an offer from them and not you. Develop a good relationship and see where it takes you. In product sponsorship deals, the relationship is key.
You also shouldn't go to PRI, SEMA, Heartland, or Parts Peddler with sponsorship proposals. This is the biggest sin in racing trade shows. Trade shows are a fantastic time to build relationships. Do not waste it with that laminated sponsor prospectus you had printed and bound at Kinkos.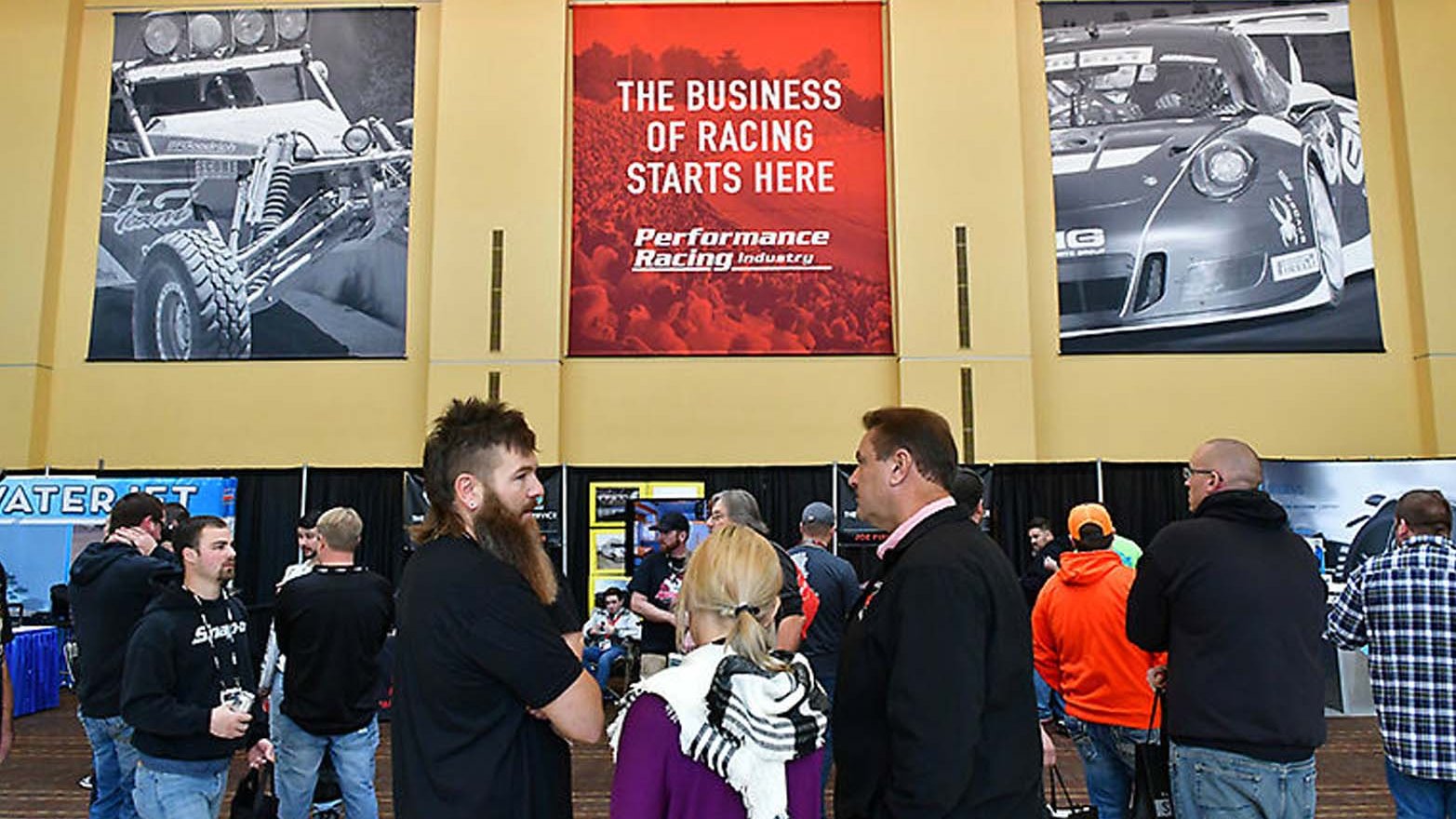 Now for the big items: What are the things every race team does wrong in terms of hunting for sponsors? The first thing is sponsor scalping from other teams.
Just as with tracks/series, race teams like to find a sponsor spending money with somebody else and try to squeeze in on the action. I cannot emphasis enough on how bad this is for racing. There are enough companies out there to get involved with racing without mooching off the guy in the next pit area.
The other mistake everyone makes is trying to sell a company on dirt racing using the same methods utilized by organizations such as NASCAR and the NFL. It does not work out in your favor. Do not use numbers of fans at the track, because companies can spend much less money and get much more exposure from a billboard on the side of the interstate.
If you think numbers are critical, then develop a social media following or foster good web traffic and use those numbers to sell a sponsorship. It's easy to track and sponsors will be able to see it every time they open their smart phone. Companies love consumer interaction, and with a good social media following and website you can show it to them.
Another big mistake is going out looking for sponsors to build programs around. It tells the sponsors that without the promise of money you're basically not trying at all. Instead, you should develop programs and let the sponsors want to be a part of it. Go to schools with your car and get kids excited. Go to car shows and festivals and any other way you can get yourself out there. Potential sponsors are everywhere in the regional and global markets -- the more you're in front of them the greater the odds one will want to be a part of your program.
You need to put yourself out there with every chance you get. Follow up on every connection and lead. Shake every hand you can and find the things that make your team and sport unique. Make yourself a superstar social butterfly, and before you know it, the sponsor money will come.
- Jonathon Masters has a lifelong connection with dirt racing. His family has owned and operated MasterSbilt Race Cars manufacturing dirt late model chassis for 35 years. He attended college in North Carolina for motor sports management and has written for various industry publications. Jonathon was an account executive at The International Motorsports Industry Show, founder of the Heartland Auto Racing Show, and has been a racing industry professional for over a decade.
Exclusive Content
Weekly Columns by Jonathon Masters
How Dirt Tracks, Series Get Sponsorship Wrong
Drivers Weigh In About The Scales
Finding Help For Modified Racing
What Modifieds Cost To Run
How Dirt Modifieds Conquered The World
Weekly Columns by JD Hellman
To Race In 2018, Kahne Must Find A Sponsor
Ryan Blaney Fits Best With Penske
The Iconic Brickyard 400 Needs A Boost
It's Time For NASCAR To Get Dirty
Big Changes Are Coming For NASCAR