By Jonathon Masters
What comes to mind when you think of sponsorships for dirt tracks or series?
Get a good picture in your head of who you think good sponsors are and what types of companies are primed for tracks and series to target.
Now stop!
Odds are good that the potential sponsors you have in your head are wrong.
How can I jump to this conclusion so quickly? Because of 30 years watching everyone do the exact same thing over and over again in an endless cycle. That cycle never differs in execution. The only thing that changes is the speed with which it runs its course. Let's talk about what this cycle is and why it has led to a void of advancement in the sponsorship arena for the sport.
In its basic form, the cycle goes as follows: A promoter lands a big sponsor (often a company owner with a preexisting love for racing but not always).
The sponsor invests heavily for a year while others try to figure out a way to get a piece of the action.
The sponsor ends up getting involved with multiple tracks or series.
The sponsor is used up over the course of several months or maybe even a few years and then exits the sport with bad taste in its mouth.
Then, it is time to find a new sponsor to squeeze and the cycle repeats.
Does any of that sound familiar? It should because it happens repeatedly. Notice that one of the key elements of this situation is the other people outside the originator of the sponsorship who are looking to cash in off the company. People would rather leach off a familiar sponsor that's already associated with the sport than go find outside money to help grow the economy.
This is the primary reason we haven't grown as a sport since the 1990s.
A lot of tracks and series have no vision or drive to find new sponsorship. It is a lot easier for them to go to the same honey pots time and again. The recycling of sponsorship dollars knows no end.
One of the biggest providers of sponsorship dollars in racing is racing companies themselves.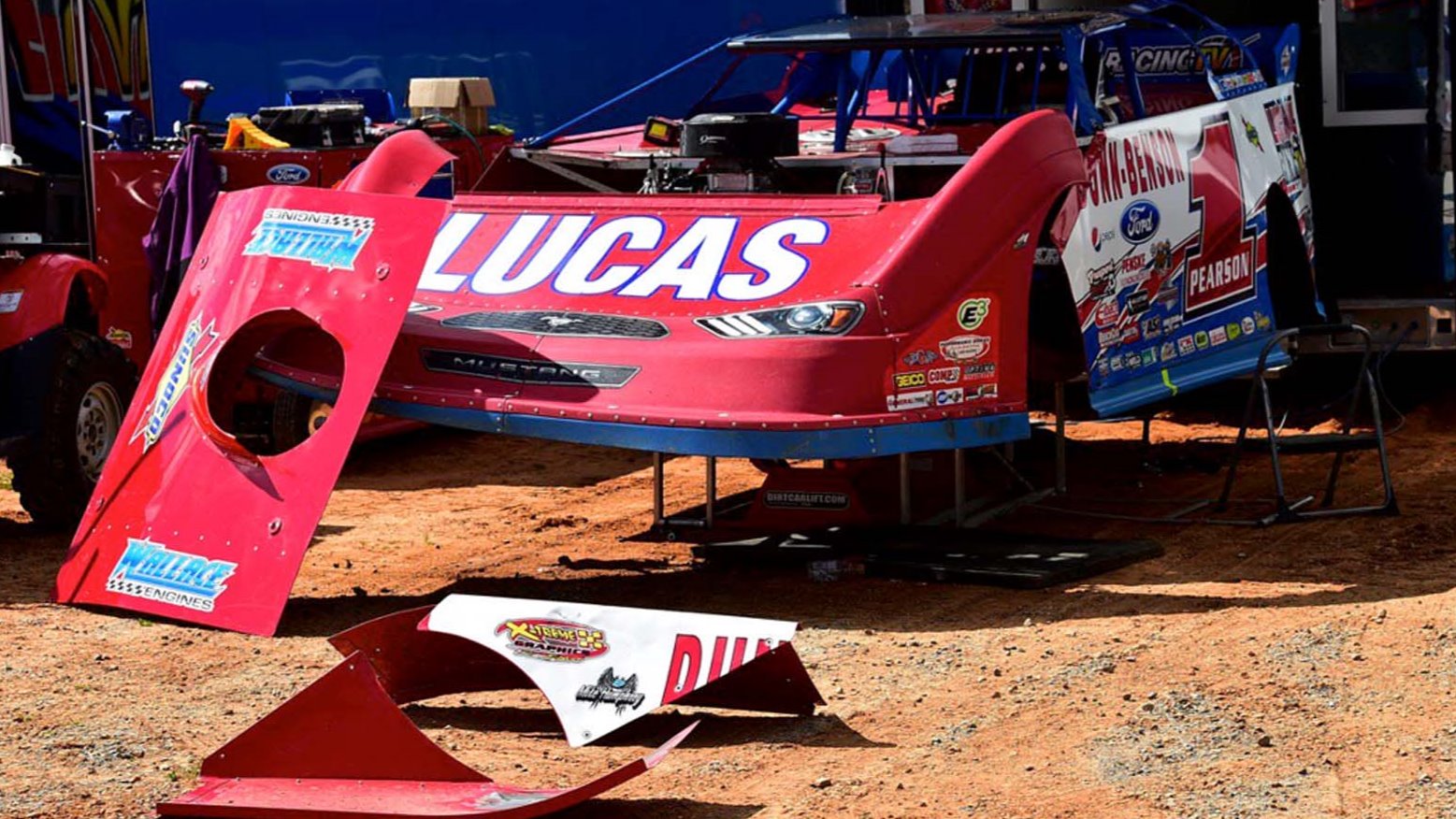 Just look at any sponsor list in dirt racing, and you will see the same 20 to 30 companies listed repeatedly. The chassis builders, the parts manufacturers, engine builders, tire companies, safety companies, and shock companies flat-out support the infrastructure of the sport. It is insane how many calls all these companies get for handouts. They can't keep up with all the tracks, series, drivers, promoters, and organizations that keep calling year after year for sponsorships.
This formula does not benefit the sport, your series, or your track. It keeps the same money circulating in the industry without ever bringing new money into the fold. And this cycling of money will wind up ending the sport over time.
I realize that sounds unrealistic, so I'll elaborate.
Tracks need money to put on big events. Racers need good paying events to continue racing while the cost of doing so increases. Tracks go to the industry for the bulk of their sponsor dollars. They spend the money they get from the racing companies to produce the events. The racing companies sell to the racers to get the money to give the tracks.
In the end, weekend warriors who work 9-5 jobs during the week are spending most of the money that keeps racing going. This is fine until you realize that only about 20 teams in the country are winning
all
the big purse money. So the weekend warriors aren't making enough to keep going. If they quit racing, they stop buying parts and the economy of racing collapses.
However, there is hope. Tracks and series need to go out and find companies outside the ones that already exist. Go out and bring new revenue streams into the sport. Court companies that you've never seen on a car, at a track, or on a series website. It is possible and has been done in dirt racing before.
It's not as easy as dipping into the same honey pots over and over, but the rewards are worth it. New sponsorship will bring more exposure to crowds you've never touched before and will bring far greater revenue in the end. It all adds up to us needing to try new things and end the cycle of repeating trends. Everyone has become complacent with doing things a certain way just because it's the way it's always been done.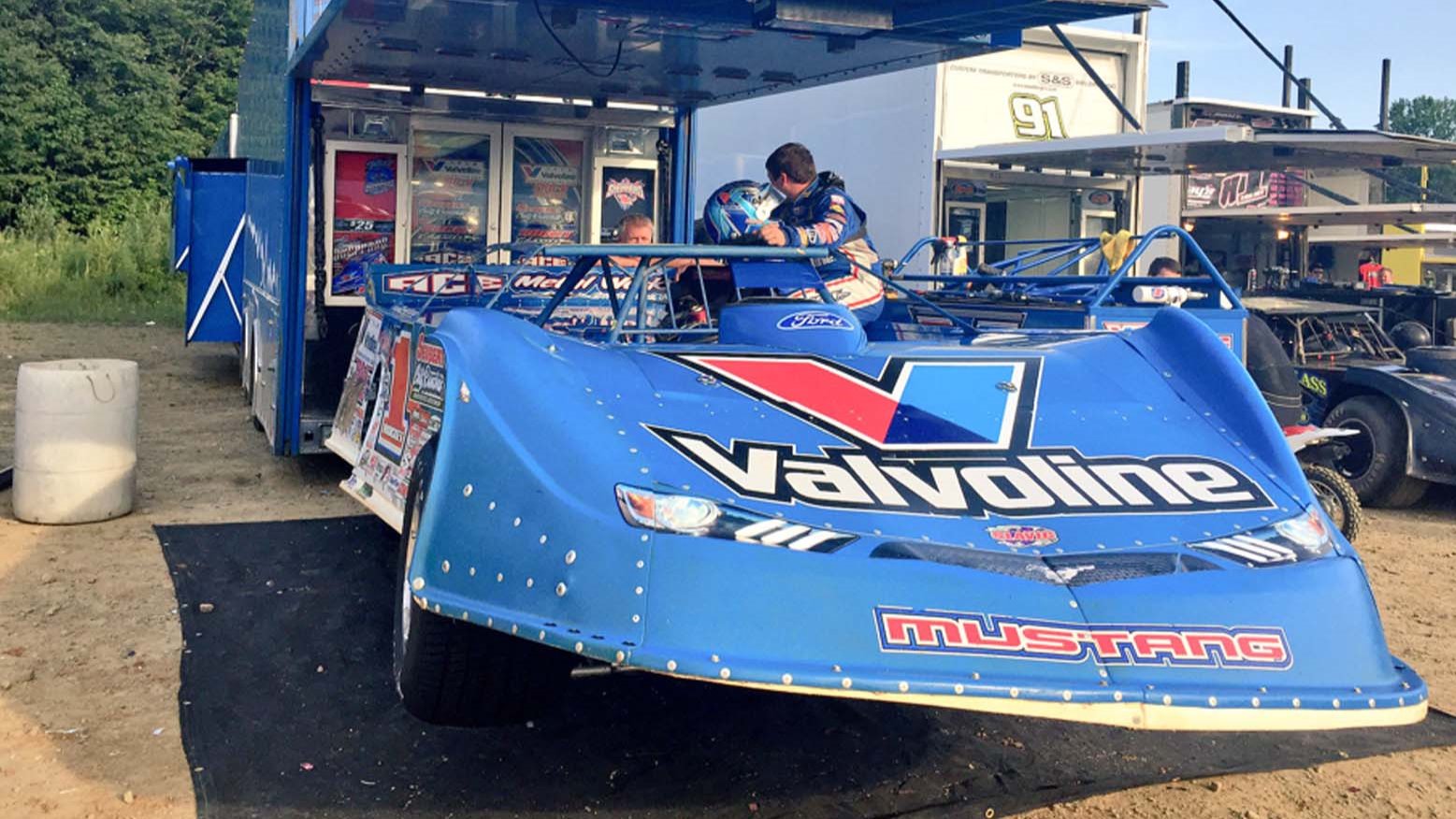 When industries get to that point it's not a good sign. Two things usually happen: Either the industry fades away slowly over time or somebody bucks the shackles of repeating trends and tries something new. That person usually ends up dominating the industry and leaves everyone else scrambling to play catch-up.
We do not need to let dirt racing get to that point.
Let's create an entire industry of trend-buckers. Everyone can find new ways of doing things to bring money into the sport and bring dirt racing to new audiences. Track and series promoters need to lead this new trend.
Teams and drivers need to follow. We'll discuss their sponsorship issues in our next article.
- Jonathon Masters has a lifelong connection with dirt racing. His family has owned and operated MasterSbilt Race Cars manufacturing dirt late model chassis for 35 years. He attended college in North Carolina for motor sports management and has written for various industry publications. Jonathon was an account executive at The International Motorsports Industry Show, founder of the Heartland Auto Racing Show, and has been a racing industry professional for over a decade.
Exclusive Content
Weekly Columns by Jonathon Masters
Drivers Weigh In About The Scales
Finding Help For Modified Racing
What Modifieds Cost To Run
How Dirt Modifieds Conquered The World
Why Dirt Late Models Look That Way
Weekly Columns by JD Hellman
To Race In 2018, Kahne Must Find A Sponsor
Ryan Blaney Fits Best With Penske
The Iconic Brickyard 400 Needs A Boost
It's Time For NASCAR To Get Dirty
Big Changes Are Coming For NASCAR