By Race Chapman

Marvin Musquin has come alive in the last two rounds of Lucas Oil Pro Motocross, sweeping both motos at Spring Creek in Millville, MN, and Washougal, WA. Unfortunately it is probably too little too late to affect the outcome of the season. But it certainly helps establish his confidence for next year's Supercross and National seasons as well as his overall prominence in the world of motocross.

Eli Tomac is presumably maintaining the healthy points gap he has amassed, now leading Blake Baggett by 32 points and Musquin by 54. For Baggett to catch up, he would need to finish well and for Tomac to have at least one moto DNF and a poor result. Musquin needs three motos to catch up. And they would include two full DNFs for Tomac while Musquin wins both motos and then gains another four points.

What all that amounts to is: the title is Tomac's to lose. With only three races to go, as long as he stays somewhere on the podium, he is guaranteed the title -- no matter how well either of his top rivals finishes. While it is still mathematically up for grabs, it would take a devastating crash for Tomac to lose out.

Of course, in motocross nothing can be taken for granted. A crash can happen at any time for any reason. Nobody can rest easy until that championship is official. And last year at Unadilla Raceway in New Berlin, NY, Musquin outclassed Tomac by finishing second; Ken Roczen finished first.

But what is more interesting than the question of "who will be the fastest" is "who will be the new ambassador of motocross?"

The unofficial position of "ambassador" seems difficult to define, yet easy to spot. An ambassador needs to be a championship contender, friendly and charismatic, clean cut, and willing to go out of his comfort zone to reach a wider audience. That individual needs to be able to dispel the redneck myth while also remaining relatable to the average motorsports fan.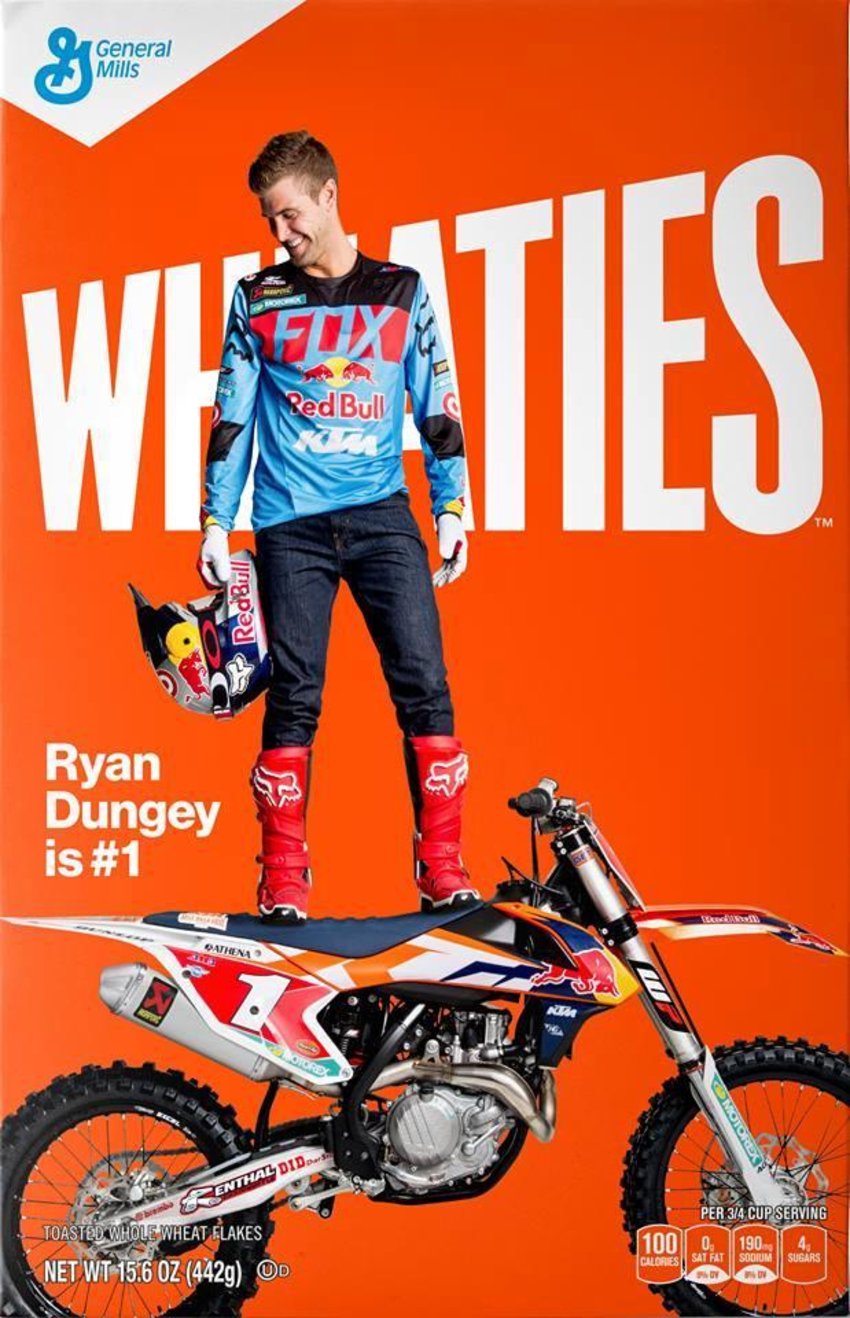 Ryan Dungey was an excellent candidate, as he had multiple titles, came across to audiences as friendly and even-keeled, was basically the All-American poster child, and was willing to go outside the industry for interviews and publicity. Perhaps his most famous example of this was making it onto the Wheaties box.

James Stewart was another excellent ambassador for his time, as he had charisma in spades, went far outside the normal reaches of the sport in doing a reality show, and never got into any real trouble (Adderall suspension notwithstanding).

Tomac, however, doesn't come off all that friendly or likeable, instead often seeming arrogant or entitled. He consistently declines opportunities to promote the sport. One example is that he refused to race the Motocross of Nations when he is clearly the fastest, healthiest American racer. One can only speculate as to his real personality, but the outward image is not good.

If not Tomac, then who? Musquin would be at the top of the list, except for the small issue that he is French. Many Americans have a naturally dismissive attitude towards the French, which puts Musquin's usefulness into question.

However, by all accounts Musquin (or "the likeable Frenchman" as he is sometimes known) would be an absolutely ideal choice. He is a championship contender, has a great personality, is very upbeat and positive, most assuredly not a redneck, and has outstanding charisma.

Looking past our non-American option, the pickings become very slim. Jason Anderson is too much of a "bad boy" to fill the shoes of Dungey and is too hot-headed. He would get attention to the sport but potentially for the wrong reasons. Baggett isn't particularly charismatic and would need to be more consistent in his success before he could even be considered.

Other potential champion-level racers such as Justin Barcia and Cooper Webb ride too aggressive and are too uncensored. And as much as your average motocross fan adores those traits, the average person that the sport is trying to woo will get the wrong impression.

Most of the other racers just aren't at a level high enough to even be an option. Top 10 guys such as Justin Bogle, Weston Peick, and Dean Wilson just aren't high-profile enough to fit the bill.

In a perfect world, Cole Seely would probably be the ideal choice. If he had the speed to win a championship, every other facet of his personality is perfect to serve as the ambassador of motocross. He is friendly, likeable, rarely gets angry, rides clean and smooth, and is a very "normal" seeming guy.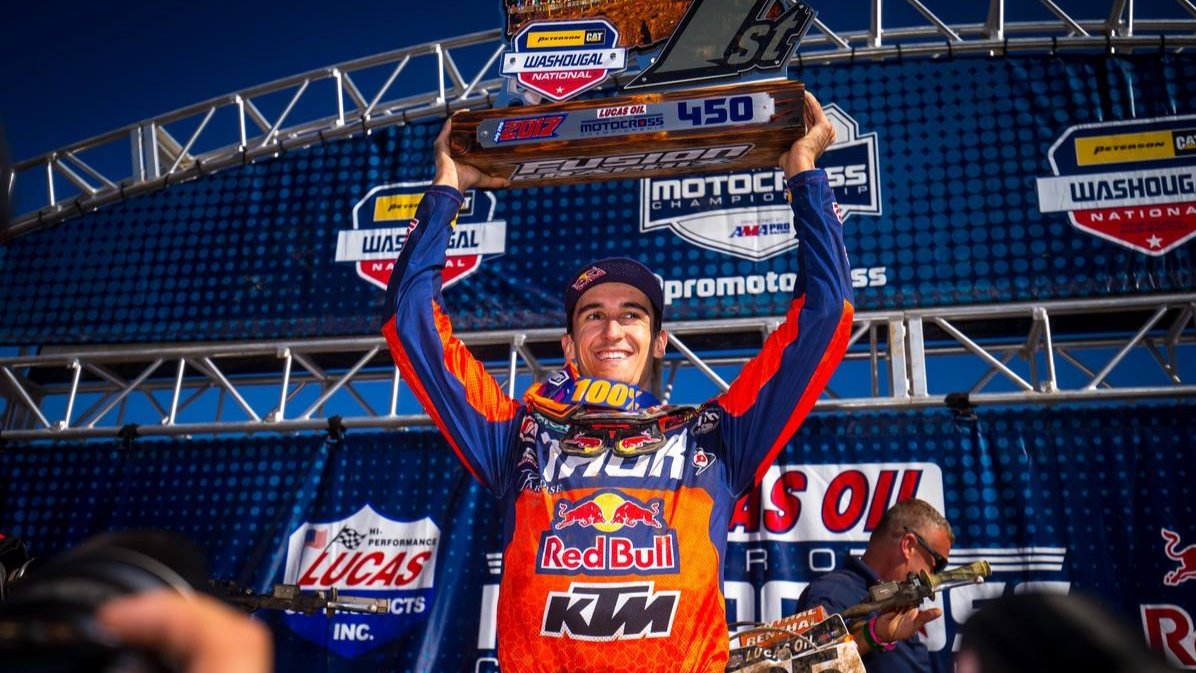 There are some potential racers in the 250 class who could turn out well. Some examples include Joey Savatgy, Adam Cianciarulo, Austin Forkner, Jeremy Martin, and Aaron Plessinger. Basically the entire class of up-and-coming racers was groomed by a factory from their amateur days to look as "corporate friendly" as possible. Granted, this does not always translate to
charismatic, but it also doesn't hurt.

In terms of what we realistically have on offer, Musquin seems most fit to pick up the torch. He has already matured and taken on so much responsibility at Factory KTM with the departure of Dungey and Trey Canard. Musquin went from being the No. 2 rider of three to the only rider on what is arguably the most prestigious team in modern motocross. And he has handled the transition incredibly well. Despite some hiccups early in the season, he has proven to have the speed and the mentality to win races and perhaps championships.

Whomever it is that will assume the role of ambassador of motocross needs to do it soon. We need some leadership.


Weekly Articles from Race Chapman
Keep The Loretta's Competitive
Eli Tomac Extends Lead In Spite Of Challenges
Motocross Is A War Of Attrition
The Beginning of a Beautiful Rivalry
Justin Cooper's Successful Amateur Swan Song