The Breidinger Sisters Take Separate Paths To The Track
The Breidinger Sisters Take Separate Paths To The Track
Toni and Annie Breidinger's paths will separate this fall, but they both intend to wind up at the track.
Jun 24, 2017
by Victoria Beaver
Toni and Annie Breidinger both got their starts in racing at the age of 9 when their dad, Charles, first brought them to a go-kart track. Their dad was once a mechanic for their uncle and now wrenches the girls' multiple cars.
This summer is one of transition for the 17-year-old sisters. Toni is trying her luck in paved Late Models; Annie is leaving to study engineering at Purdue.
When Toni is in her Late Model, Annie is at the track as a supporter. Toni will do the same for Annie when she races the Silver Crown car they share at Toledo this July. When the twins are competing against each other, they run into the same predicament that a lot of other racing families face. How hard do you race the girl that you'll be sharing a ride home with?
"I treat her like any other competitor," Toni said. "I want to be careful not to crash her or anything. But as soon as the helmet goes on I race her just like anyone else."
Her sister echoed that sentiment.
"When I'm on the track, I view her as a competitor, but I keep in mind that she's my teammate so there is respect there," Annie said. "If I see her trying to pass me in the corner, I'll give her more room than someone else."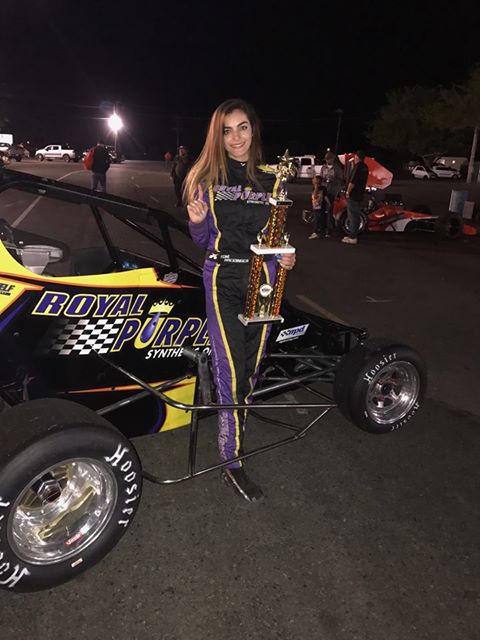 Toni Breidinger
With her high school diploma in hand, Toni has decided to completely devote herself to racing.
"I'm not planning on going anywhere for college in the fall, because I just want to focus on my racing," she said. "It wasn't that hard of a decision to make. A lot of people think that I'm crazy for not going to college. Ever since I've committed myself to racing, I've known that I'm not going to go to college I'm going to focus on my racing. It's necessary for me to do."
Toni will close out the summer racing USAC Midgets and Late Models. Her second Late Model race is this weekend at Kern County Speedway, where she's been testing all week.
"Testing went really good," she said. "I'm new at this so I'm just trying to get as much seat time as possible. Trying to get comfortable with the car because it's so different from what I usually race."
Toni's long-term goal is to make it into NASCAR, which is why she's especially excited for her Late Model starts despite the speed differential between them and the lighter sprint cars she also pilots.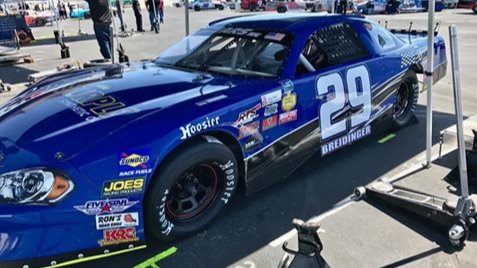 "I get most excited about doing the late model races because it's the direction that I want to go in," Toni said. "Even though it's not the fastest car that I've raced in, it's really the direction I want to go in and that makes me the happiest racer and I get really excited about those races."
While Toni is actively looking for more venues to race and more sponsorship to support her climb, she is not entertaining the thought of joining a segregated series, such as the one that IndyCar driver
Pippa Mann warned of
at the start of the week.
"I don't even see myself competing in or supporting an all-female series, because I don't see the point in segregating female and male racers," Toni said.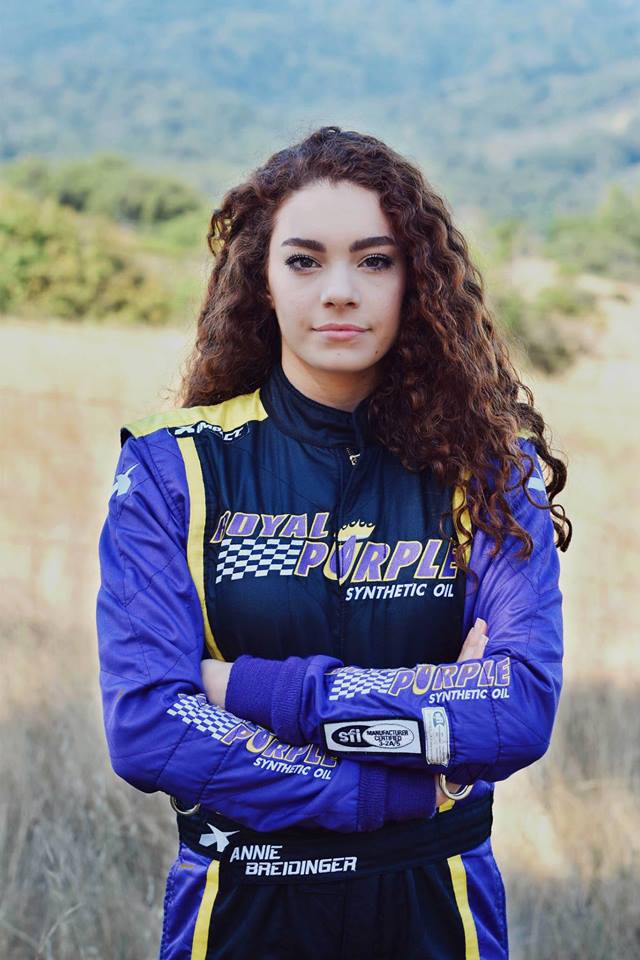 Annie Breidinger
While Annie is heading to Purdue Indiana this fall, she isn't completely stepping away from the race car. By studying engineering, she will connect her classes to her passion on the track, and she will still race a couple times a month.
This is a path that has already been blazed by NASCAR driver Ryan Newman, who also studied engineering at Purdue, and it certainly seems to have helped him understand the handling of his car.
"Since I've been in motorsports, I've known about that type of [engineering] background, and I've always liked math and science," Annie said.
Recently, Annie has driven double duty, racing her Western Focus Midget on both dirt and pavement tracks. She'll also get her turn in the Silver Crown car next month at Toledo.
Even though Annie will soon have to split her focus, racing and winning still hold an important place in her heart.
"These guys try so hard to make sure that they don't get beat by a girl," she said. "It just shows that you've accomplished a lot and have come a long way."
Annie, like her sister and like the majority of female racers, is on Mann's side when it come to the idea of a female-only race series.
"I agree with what Pippa said; I don't believe in gender segregation in motorsports," Annie said. "I don't think it's necessary, and I think it's kind of degrading."
As the twins separate to pursue their respective dreams, they know that they always have a teammate in the other one.
Women in Racing
Fear The Handmaid's Series
Amy Ruman
Loni Unser
Natalie Decker
Tammy Kaehler
Hanna Zellers
Lyn St. James
|
Project Podium
Morgan Turpen
Ahnna Parkhurst
Amber Balcaen